The Insider: Issue 3 has arrived, and with it a breakdown of some of what has been happening at Exchange Art and throughout the Solana art ecosystem as a whole. There is never a dull moment in crypto, and you never know what sort of headlines you will read these days. This week, we were thrilled to have Solana art represented in a positive way!
Michael Woolery in Vogue Business
‌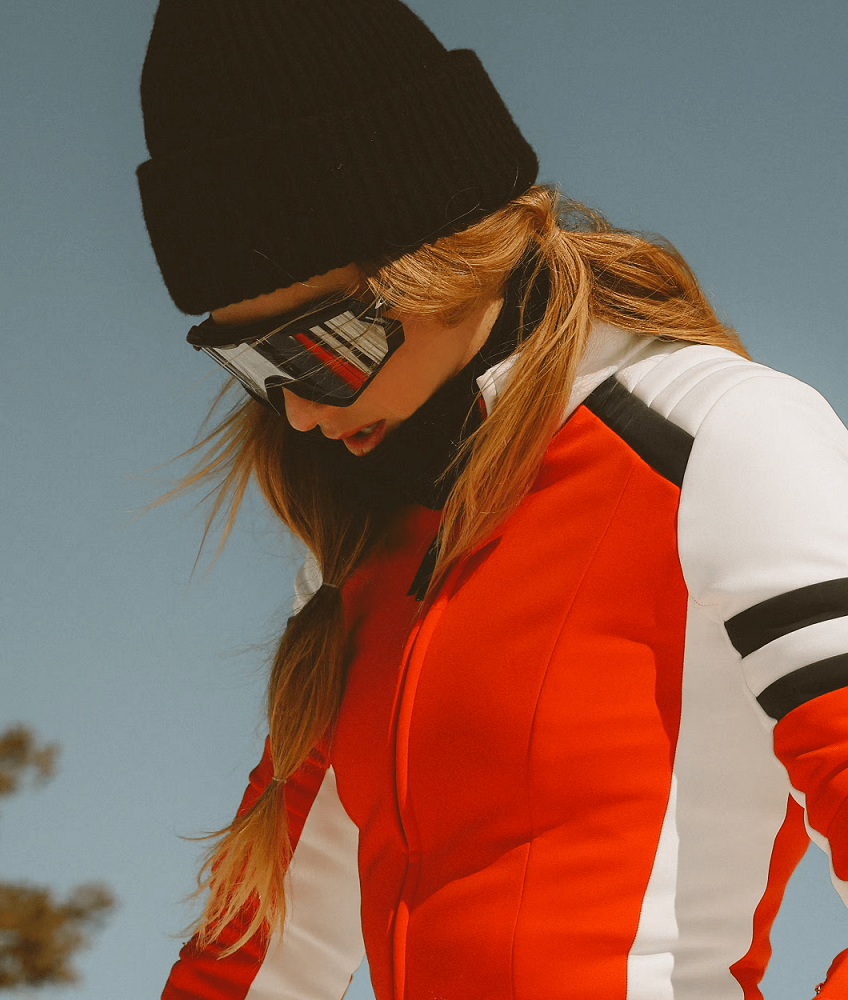 Michael Woolery was featured in Vogue Business about the way he combines his love for winter sports and high fashion photography via his series ALTA. With more good press about art on Solana, the narrative changes. Solana is no longer just a place for PFP projects and derivatives as so many used to assume; Solana is home to fine art!
Code Canvas is coming: Long-form Generative Art on Solana!
‌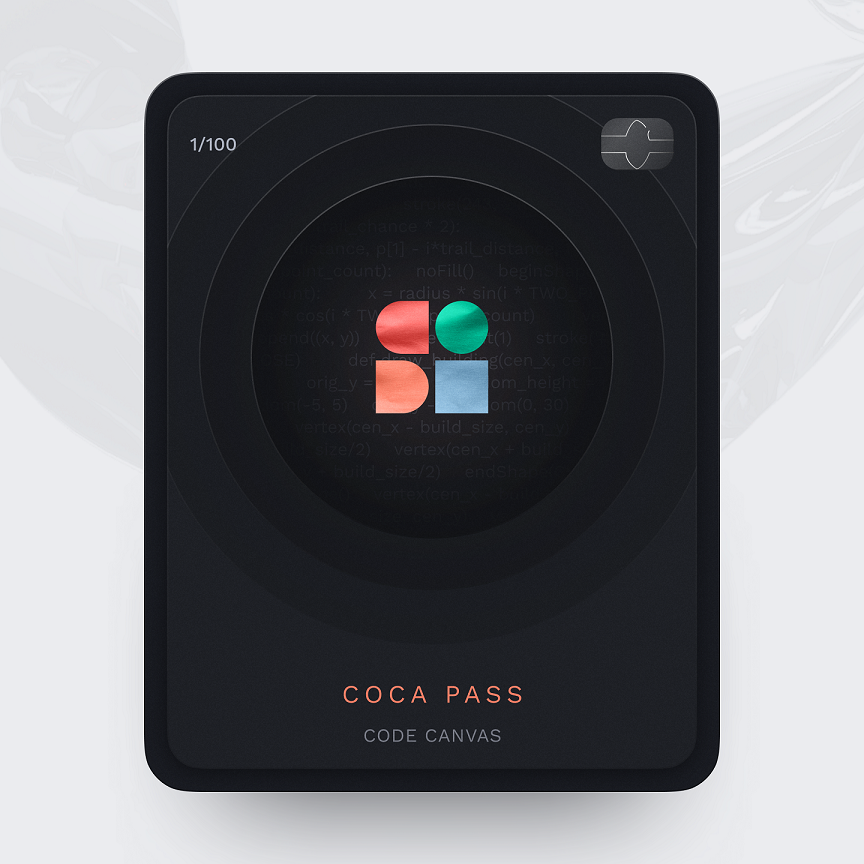 ‌Code Canvas is emerging onto the Solana art scene, with plans to usher in a new era of long-form generative art! These highly anticipated releases utilize never before seen tech on Solana developed by some of the minds behind Exchange Art, bringing talented creators from the already established ETH and Tezos long-form generative art scenes as well as bolstering Solana-native generative artists. ‌
‌‌
‌Over the coming weeks, many communities who have supported the art ecosystem will be given allowlist allocations for the upcoming first release with Leander Herzog (@lennyjpg). Want to guarantee your spot? Stay tuned for the CoCa Pass auctions on Exchange Art, which grant amazing benefits such as lifetime access to Code Canvas releases, a concierge service that mints for you, and more!
New Curated Series!
‌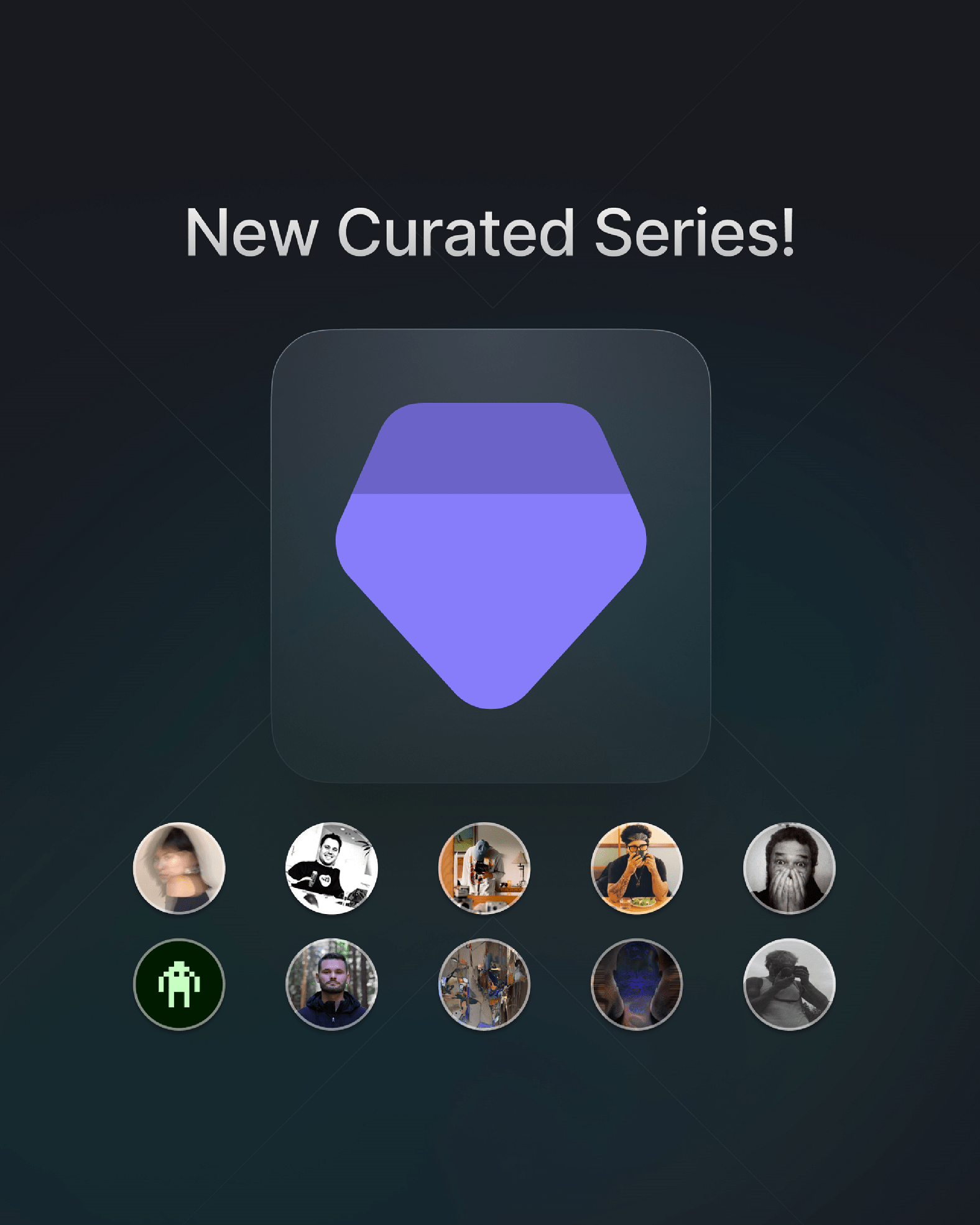 ‌The Curatorial Council, which currently consists of Adam Ape, Flannel Capital, Lisanne Haack, and Ravi Monke, has met and decided on the new curated series! The reinvigorated Council will rotate through two artists and two collectors who are knowledgeable and prominent in the space, with our Senior Curator as the Exchange Art representative.
Designated through the purple diamond icon, only the highest caliber art will achieve curated status. We are thrilled the announce the new series that now have curated status:
Read about the ten series here!
Young Jōtarō bursts onto the scene
‌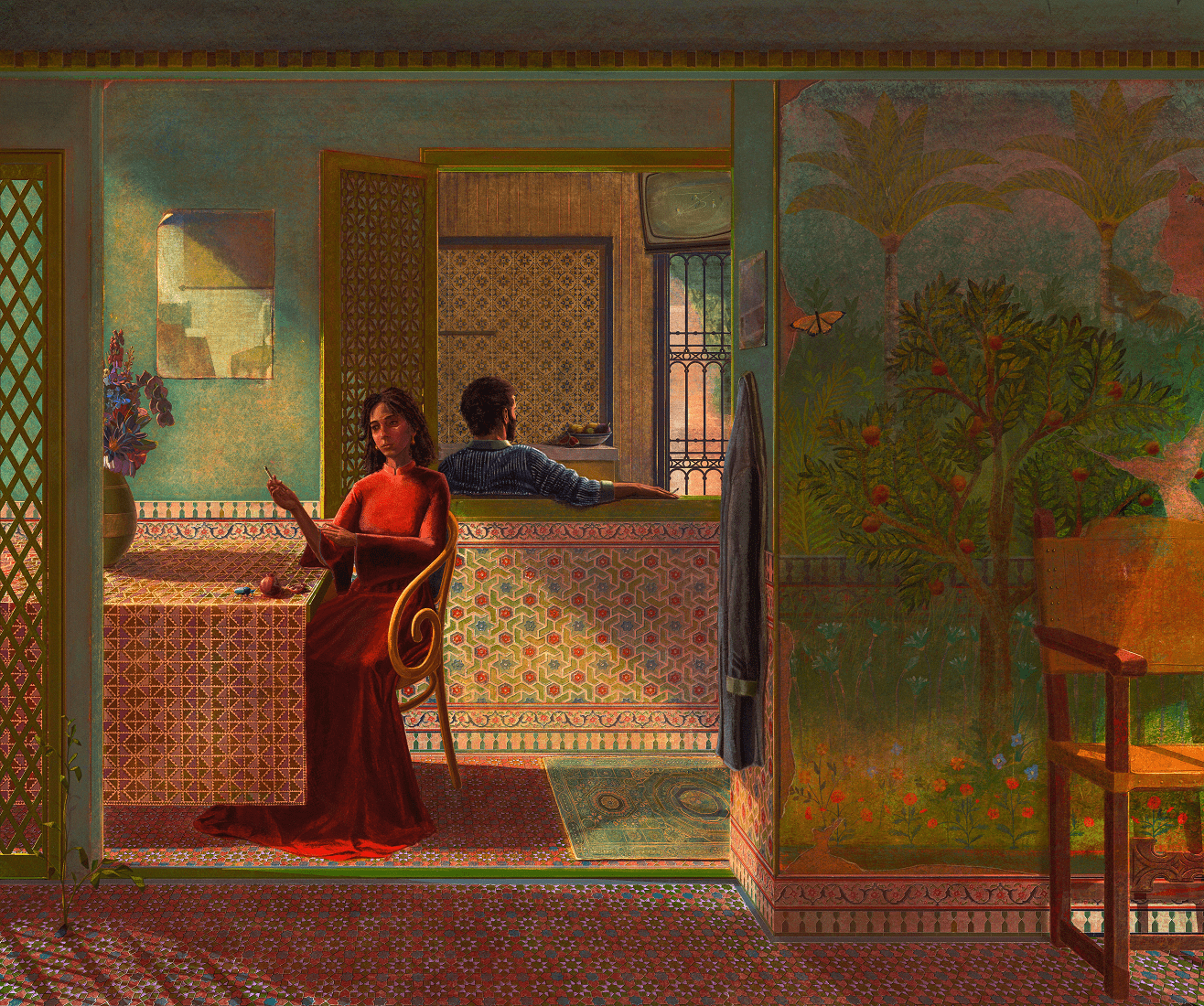 Emerging artist Young Jōtarō released his first piece after months of anticipation. A member of the artist collective the 7 Swords, Jōtarō has released artwork as part of their visual albums, but he finally shared his first piece of personal artwork. This genesis series, STILLS, will consist of seven heavily worked pieces that explore intricate ornamentation and dramatic lighting. Each still life will consist of representative figuration with many art historical  references. ‌
‌
The 75 Edition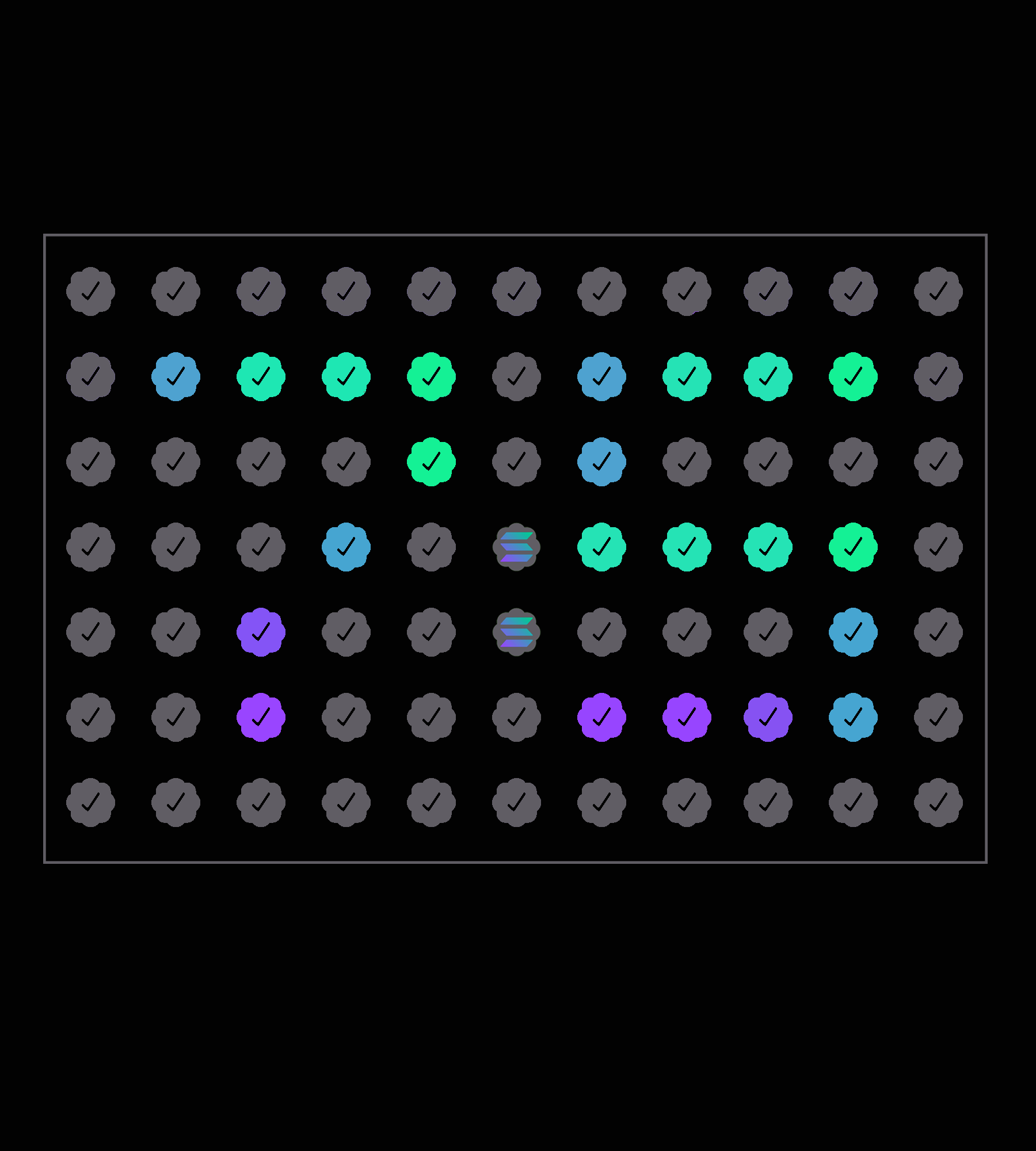 ‌Meme history has been made on Solana, shattering a previous record held by John Lê for the most editions sold, selling 7575 editions of the artwork based on the cc0 Checks by Jack Butcher. The 75 by Dango took the community by storm this past week, selling 7575 editions of the SOL remixed artwork based on the cc0 Checks by Jack Butcher. Let's dive into the backstory of this instantly iconic meme drop.‌
‌‌
‌In the wake of the FTX apocalypse, FUD controlled most of the narrative around Solana from those who were not active in the ecosystem. Among the FUD was the best of them all – an article falsely claiming that there were only 75 developers on Solana (there were over 2500+ devs on open source repositories alone at this time). The hilarity ensued as the Solana community quickly snapped back on the claims.
‌
‌Misinformation became a meme, which might just be a form of fine art! ‌
SolCity Radio: Community, Under One Umbrella!
‌
‌Whether you are new to Solana or looking for those people who resonate most with you, SolCity Radio is an essential community to be a part of! SolCity, in under a year, has managed to create a network of Twitter Spaces that help to educate, uplift, and entertain the overall Solana community with a significant focus on art. Tune into their flagship morning show every day at 9 AM EST and kick off your day with passionate creators. ‌
‌
Check out The 100, an ambitious project which galvanizes the art community under the SolCity banner. The 100 is the biggest collaborative art project on Solana, featuring 100 exciting artists in the space – both established and emerging!
Have you joined the Exchange Art Discord? It's the best place to stay up to date, ask questions, and join the conversation with artists and collectors.‌
‌
Discord not your thing?
You can catch us on Twitter Spaces nearly every day of the week alongside incredible partners, creators, and collectors!
Weekly Twitter Spaces Schedule
Monday 2 PM CST- The Art Zone
Tuesday 3 PM CST- Emerging Artist Spotlight w/ PenguLove
Wednesday 2 PM CST- Artists Corner w/ Solana Legend
Thursday 3 PM CST- Art Weekly w/ SolCityRadio‌
‌