Welcome back to The Insider!
We are thrilled that Scum had the highest sale of 2023 so far, with nearly $21,000 for one piece! We are only 2 months into 2023, so we know that number will be topped by one of you soon.
Congratulations to Laura El and Sleepr for being chosen to list their artwork in Sotheby's Contemporary Discoveries auctions! We are delighted that such a respected art world institution is working with our beloved artists.
Validator Rewards
The latest validator reward, an edition by Hyblinxx, went out yesterday! The top 10 stakers received editions, and 15 editions were ArtDropped randomly to stakers of 45 SOL or more.

Make sure you remain staked for more chances to win incredible art! The longer you remain staked, the better your chances to win. Look out for editions by Nevin Johnson, ADHD, and Zen0 in the coming months!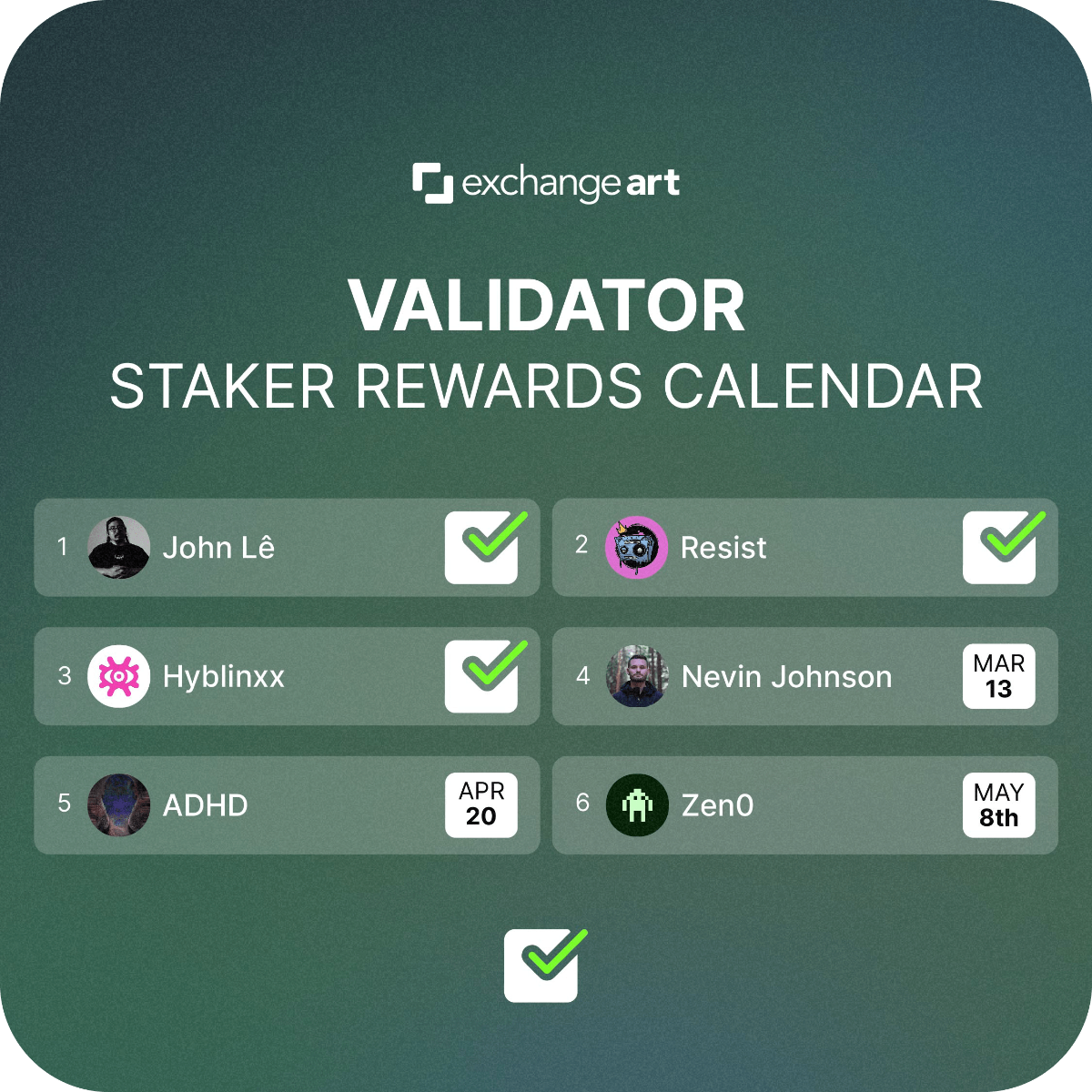 Groundbreaking Museum Acquisitions
Two significant art museums, the Los Angeles County Museum of Art (LACMA) and the Centre Pompidou, Paris, have acquired cryptoart, further establishing it as a fine art form.
We are thrilled that Cozomo de' Medici, an esteemed collector, leader in the space, and investor in Exchange Art, has donated 22 artworks to LACMA! These pieces are by 13 international artists spanning 2017 to 2022, including photography, video, and generative art. In choosing these works, Cozomo and LACMA broadly represent cryptoart.
The Pompidou bought 18 works by 13 artists – both French and international – to add to their collection. LACMA and the Pompidou are leaders in new media, and we hope to see more art institutions follow suit soon.
We are thrilled that the art world and the cryptoart space are overlapping, and we will continue to support Solana art so that soon a Solana-native piece will be acquired by an art museum!
Terminology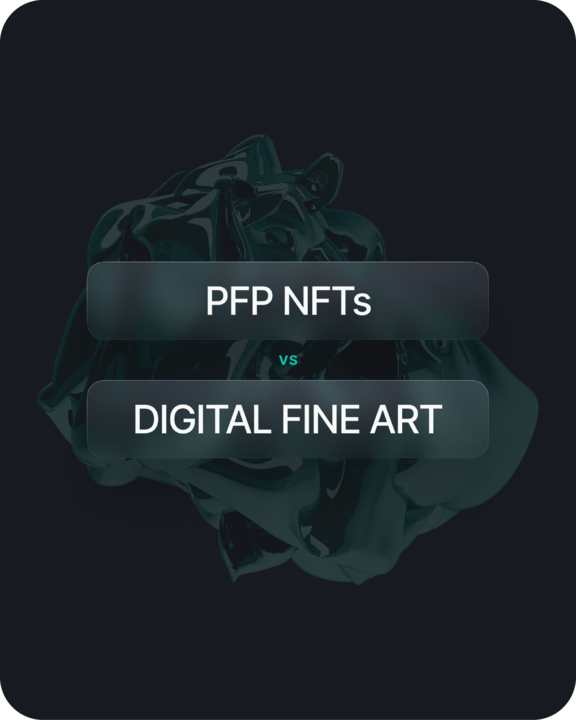 In the LACMA press release, Cozomo and Michael Govan, the director of LACMA, clearly refer to this art as blockchain art, on-chain art, or cryptoart instead of NFTs. In an interview with ArtNews, Cozomo says, "The term NFT has a stigma attached to it so we've stepped away from it. The digital art world is splitting into two categories, I call it the great divide. And the great divide separates the first category, PFP NFTs, and the mania of speculation that [is associated with PFP NFTs], from the second category, which is digital fine art like what we've seen from the generative art projects."
Although this work is technically a non-fungible token, Exchange Art strives to use the same terminology to clearly denote that this work is fine art.

Roles in this community
Recently, there has been discussion about roles in this community. There is a lack of clarity on what these terms mean, so we would like to define how they are used in the traditional art world:
Art Advisor - Assists the collector in acquiring art for their collection.
Curator -  Historically, curators care for and develop a collection. They also arrange exhibitions of a collection and loaned works while interpreting the collection in order to inform, educate, and inspire. A curator provides meaning and context to art.
Exhibition -  Display of works of art typically held in an art gallery or museum
Gallery - Maintains an inventory of artwork. Acts on behalf of the artist to promote, exhibit, and sell their art.
Museum - A non-profit, permanent institution devoted to the procurement, care, study, and display of objects of lasting interest or value.
Keep your eyes out for opportunities to get involved with the first ever long-form generative art release on Solana. You won't want to miss Code Canvas' first Curated release with Leander Herzog! Mark your calendars for the week of March 6th and be sure to join the CoCa Discord!