While many bounce between different "flavors of the week" and "metas" within the cryptosphere, we are doubling down on what matters most to us at the core- the art!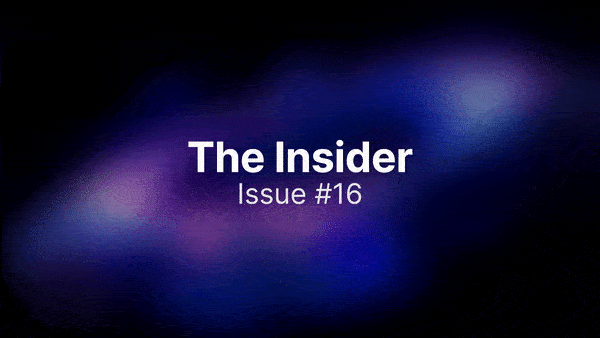 From riveting Spaces conversation to our curated calendar highlighting both the Solana and Ethereum art communities to a multitude of opportunities for creators; our focus is in providing tangible value back to all of you in these times and working together to make the digital art ecosystem stronger. While things are quiet it's time to get loud, let's explore what's happening in digital art and beyond in episode 16 of The Insider!
Hacker House Berlin here we come!
Hacker Houses aren't just for the Devs and we've teamed up with Superteam Germany to make sure that everyone who attends the Berlin Hacker House from August 31st to September 3rd knows it. In a joint effort with the Superteam crew, we have curated a captivating lineup of 32 artists, both local and international, for a first-of-its-kind experience at Hacker House.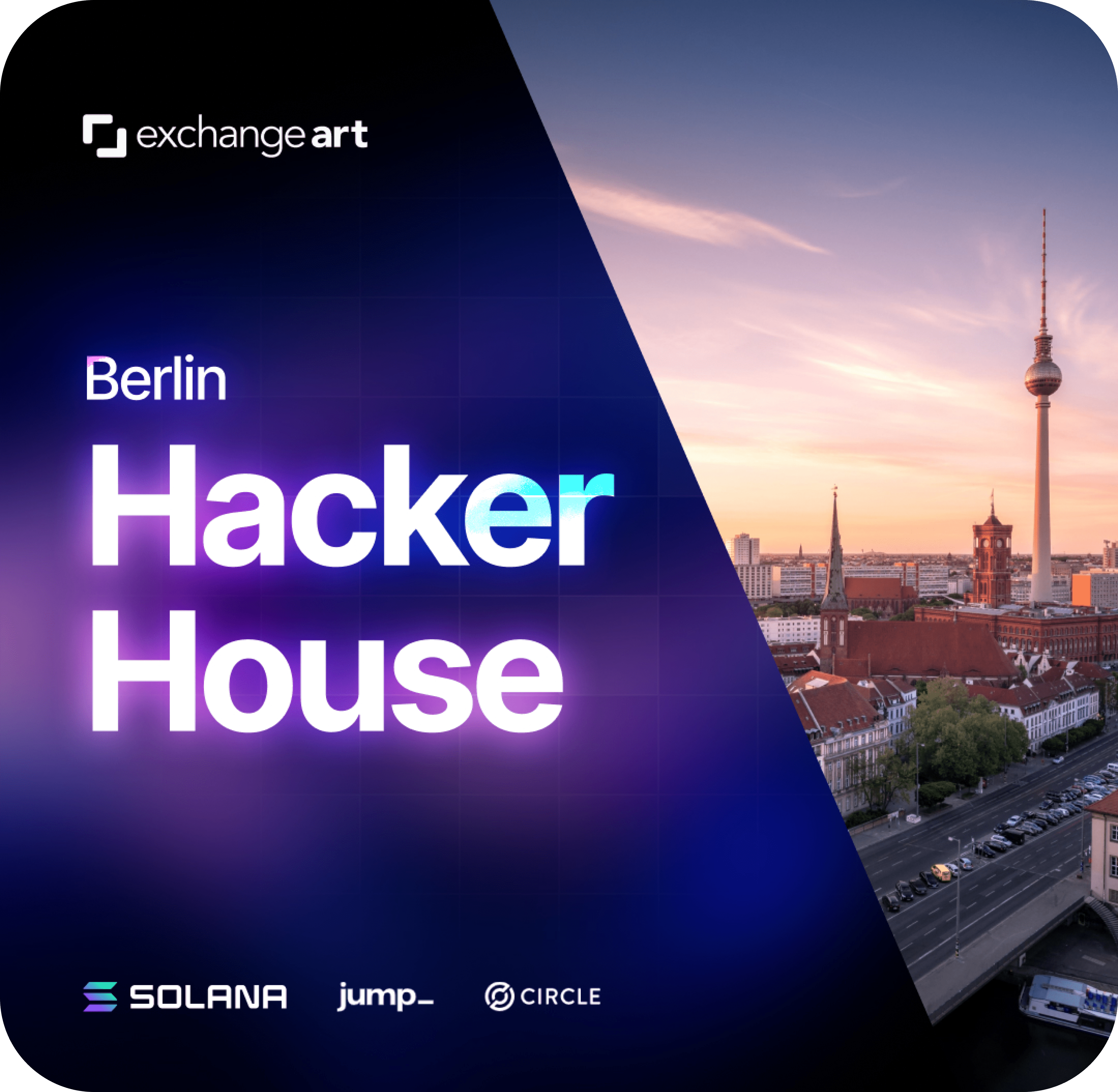 Over the course of the event, 8 artists will be exhibited daily to showcase the range of skills, styles, and mediums here on Solana! The Berlin art community is fully embracing Web3, make sure to listen in on the panels and pop through the side events to get the full experience!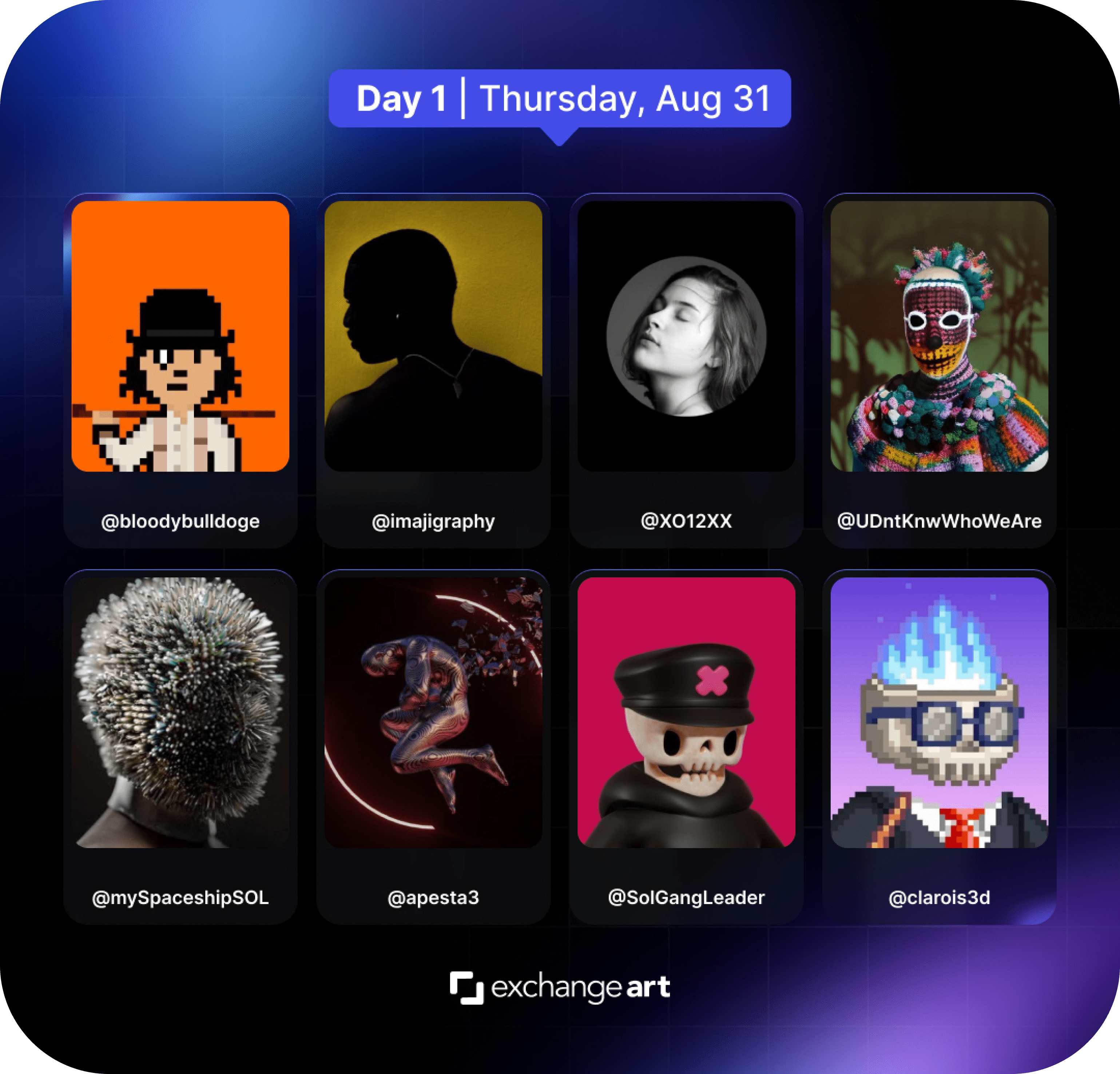 The Curated Calendar: Month 1 Recap
Time flies when you're looking at amazing new art on Exchange Art. It's been 1 full month since we added ETH integration to the platform and kicked off our curated calendar of artists championing the multi-chain mindset.

We would like to extend a massive thank you to all artists, collectors, and enjoyers of art who have been involved in this massive moment for us and the digital art community. Slowly but surely we are connecting the worlds of SOL and ETH through the power of art and we cannot do that without each of you.

Let's look back at 4 weeks of incredible art, intention, and curation through the Exchange Art Exhibition feature and show the artists some love!
Sam Spratt's The Monument Revives Digital Art?
No matter what chain you call home or even if you weren't actively observing the digital art ecosystem you couldn't go online the last few weeks without hearing about The Monument Game by critically acclaimed artist Sam Spratt. The game, which revolved around a singular and massive piece of art in which the creator spent over a year creating and a lifetime harnessing the skills to do so, allowed buyers of Spratt's limited editions that served as tickets to leave an observation that permanently embedded into the artwork if chosen.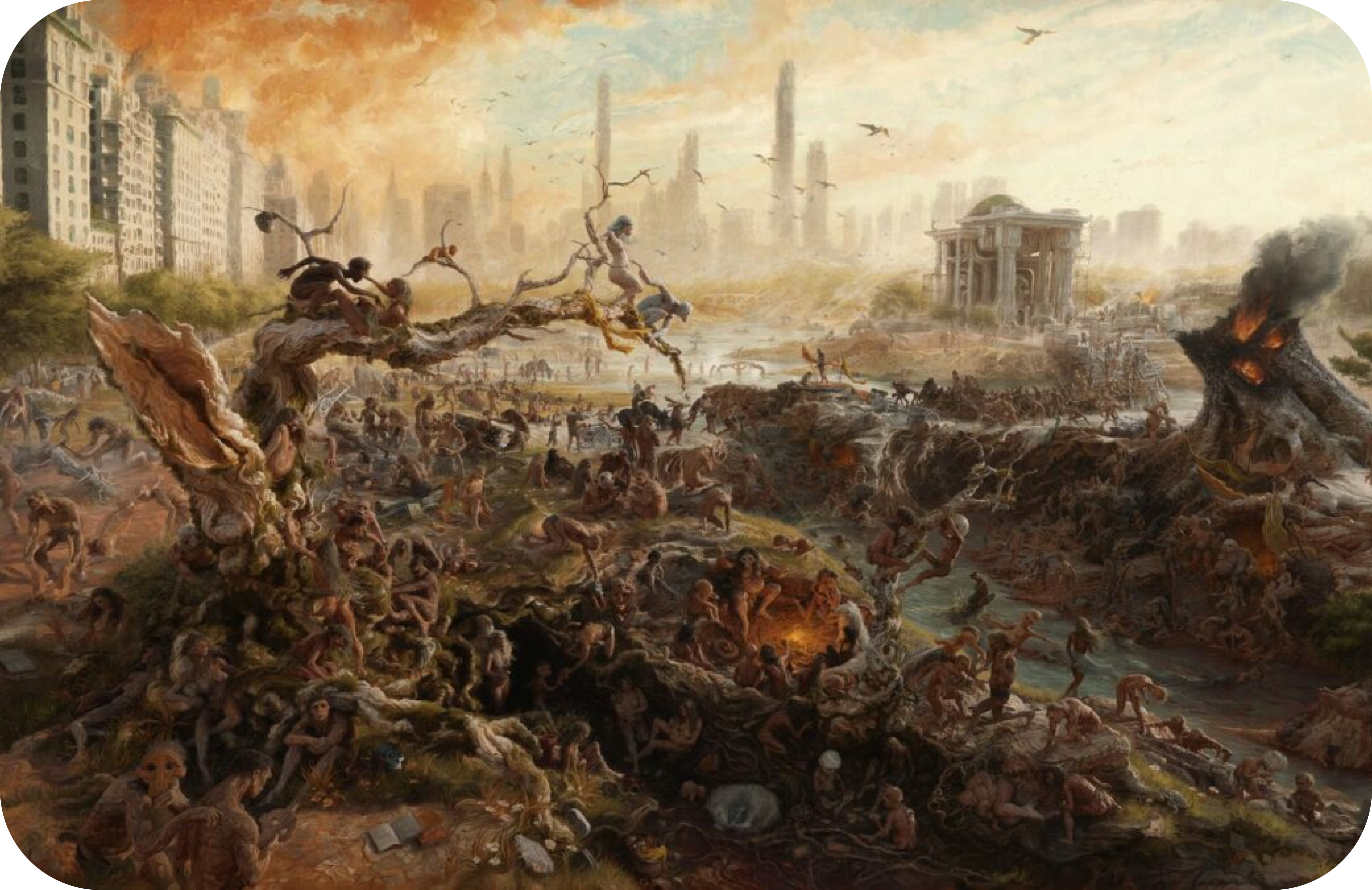 In the nearly month-long cycle of The Monument Game, from the teasers to the finalists being chosen has captivated the crypto art audience and invigorated a passion within many enthusiasts who felt that flame waning. In market conditions such as the ones, we are facing, seeing not only massive monetary gains on pieces of art but even those who are not monetarily invested participating is a moment that makes you realize just how alive digital art is. While we haven't seen data to show that there is a ripple effect just yet, will we see this excitement for digital art trickle down to both collectors and creators alike? Maybe it will inspire another great masterpiece in the crypto art realm. Only time will tell. For now, enjoy the art!
The SEC wants your NFTs? A First of its Kind Charge
It's never a dull week in crypto, so why should this one be any different? In a first-of-its-kind charge, The United States Securities and Exchange Commission (SEC) claimed that a LA-based media company sold unregistered securities as NFTs back in late 2021. Impact Theory, the company that has been charged, allegedly raised over 30 million dollars through the sale of their NFTs called "Founders Keys".

The SEC targets language used by the company such as "trying to build the next Disney '' and that it would "deliver tremendous value to its holders". The company has been forced to cease all operations, forfeit future royalties, and pay a $6.1 million dollar fine, further, a fund is being set up to return money to investors. This is the first enforcement act by the SEC on NFTs and has drawn dissent from several SEC Commissioners who state that they are concerned that this is not "sufficient basis to pull into their jurisdiction". Regardless of the final outcome, it is clear that the regulatory sights are set on NFTs. Being here just for the art has never felt better.
United States VS AI Art: The Battle Continues
We have been following the ongoing battle between the courts and AI art and earlier this month another gavel touched down for a decision that could affect artists who are utilizing AI. Last Friday, A federal judge ruled that artwork generated by artificial intelligence is not eligible for copyright protection because it lacks "human involvement," reaffirming a contested decision by the United States Copyright Office that made its way up the courts.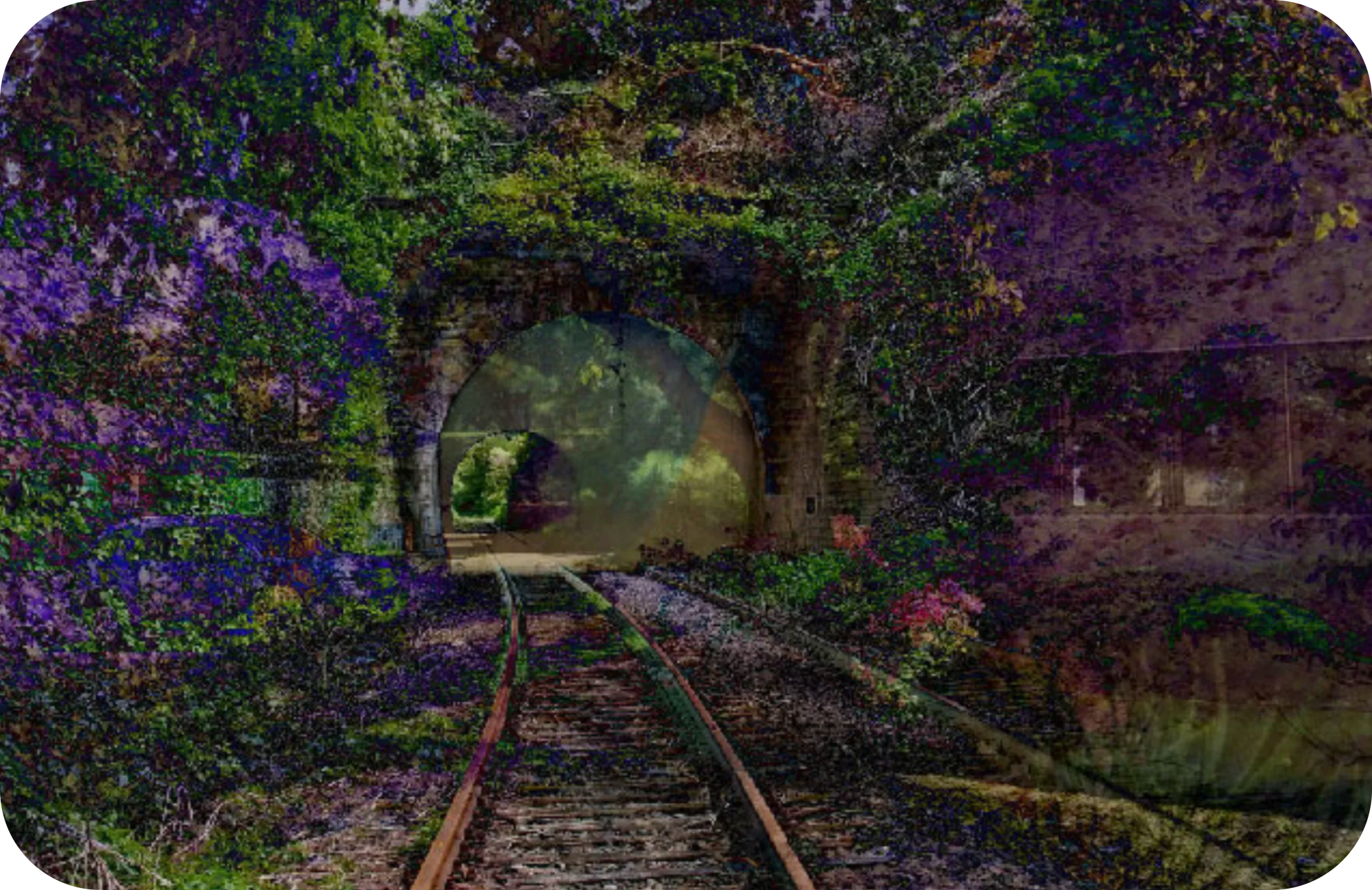 The ruling is the first of its kind in the US that sets up legal protections for AI-generated images, whose rise to popularity has opened a myriad of legal questions and largely- for better or worse, by being discerned by assessments of originality. Should judges be taking on the role of being art critics, especially in an ever-changing world of technology? This battle while at a temporary close is only just beginning. Read more on this here
Weekly Twitter Spaces

Check out our weekly Twitter Spaces for exciting discussions about digital art!

Tuesday 9 PM UTC - Emerging Artist Spotlight with PenguLove

Wednesday 6 PM UTC - LeDao Café

Thursday 7 PM UTC - Art Weekly with Solcity Radio

Friday 7 PM UTC - Creator's Corner