Twitter is now X. Exchange has integrated ETH. What happened to Threads? Things change fast around here and it can be hard to keep up with the ebbs and flows. With all of the changes in social media platforms, we wanted to shine some light on the social features of Exchange Art!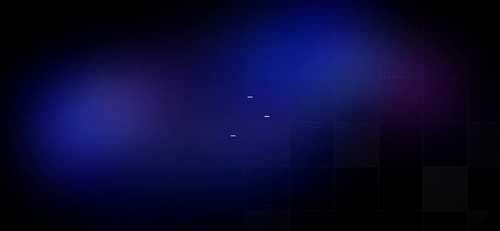 The best way to make sure the people who love your art never miss a thing is the following feature- turn those notifications on and be reminded when your favorite artists mint a piece. Have you taken advantage of the Exhibition feature? The Exhibition tool is a great way for collectors to learn more about you and your body of work before even having conversations with you as a creator. Explore the easy-to-use tool and add more context to your creations. Many more social features are on the way that builds upon these. Yes, that's alpha!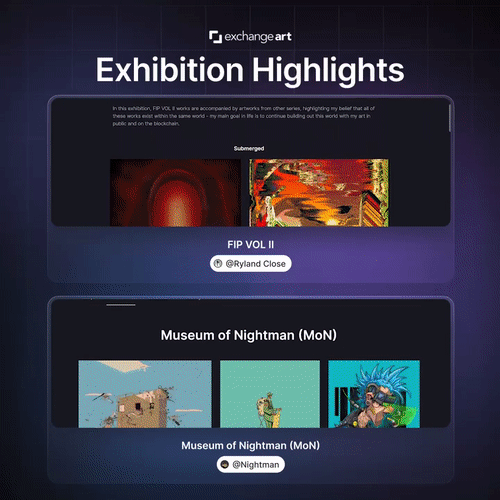 Speaking of more features ETH offers are here as well as more importing functionality including SuperRare and KnownOrigin contracts stay tuned for more ETH functionalities in the coming weeks.

The building doesn't stop just because the markets slow down!
Welcoming the ETH Community with Curated Releases
What better way to integrate the ETH community into the Exchange Art family than with a showcase of amazing talents from both Solana and Ethereum, that's why we brought back the curated calendar! Four days a week we are highlighting 1-2 creators of varying medium, blockchain, and background and working to tell the story and context behind not only their artwork but also the artists as well. Each week the Exchange Art team is also putting together a permanent exhibition, just search "EA Multichain Curated Drop Week 'x'" and in the collector column, you will see the exhibitions!
We want to extend our gratitude to all artists, collectors, and enjoyers of art who are riding the multichain train with us and helping to empower this monumental step for our community.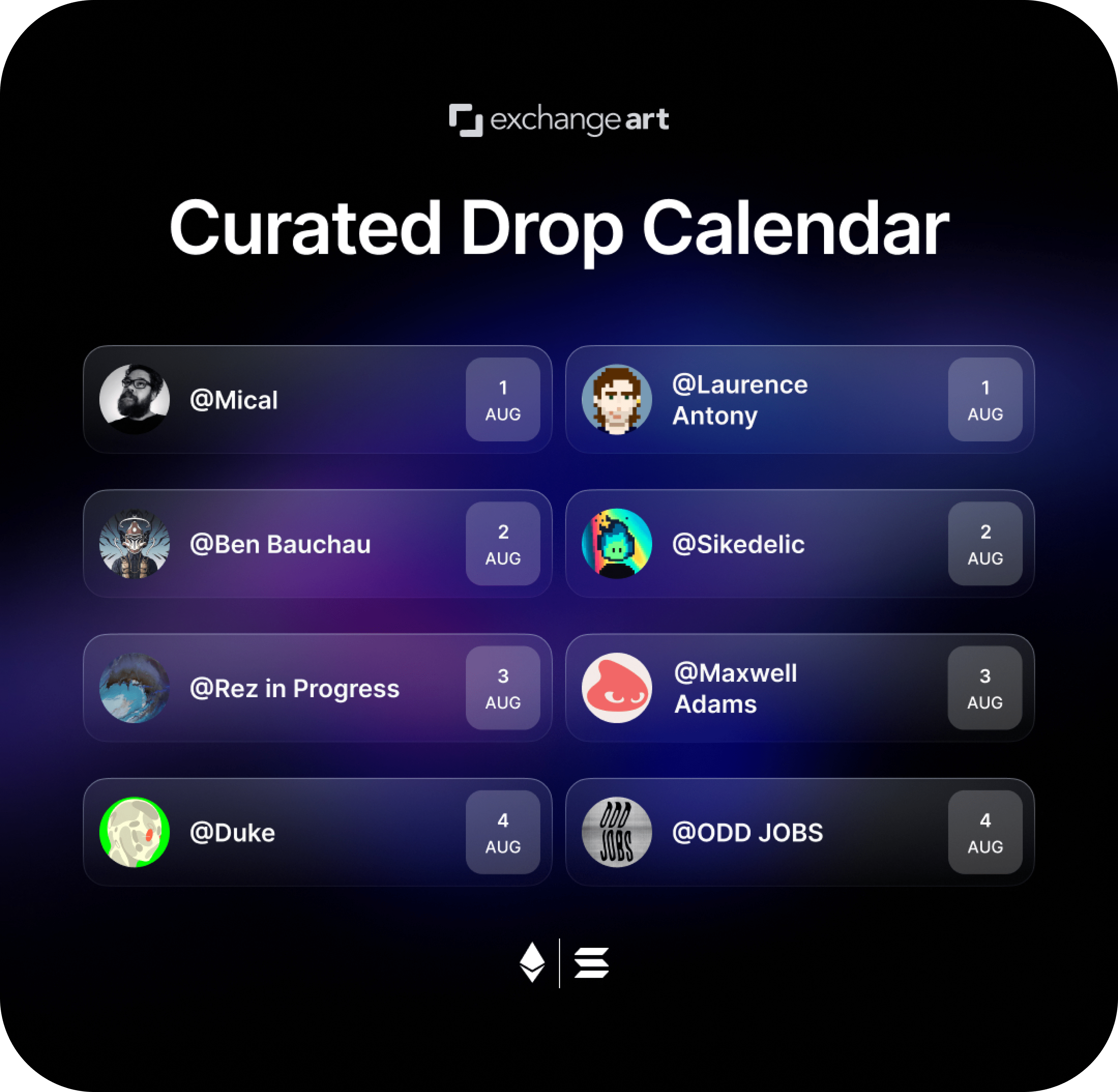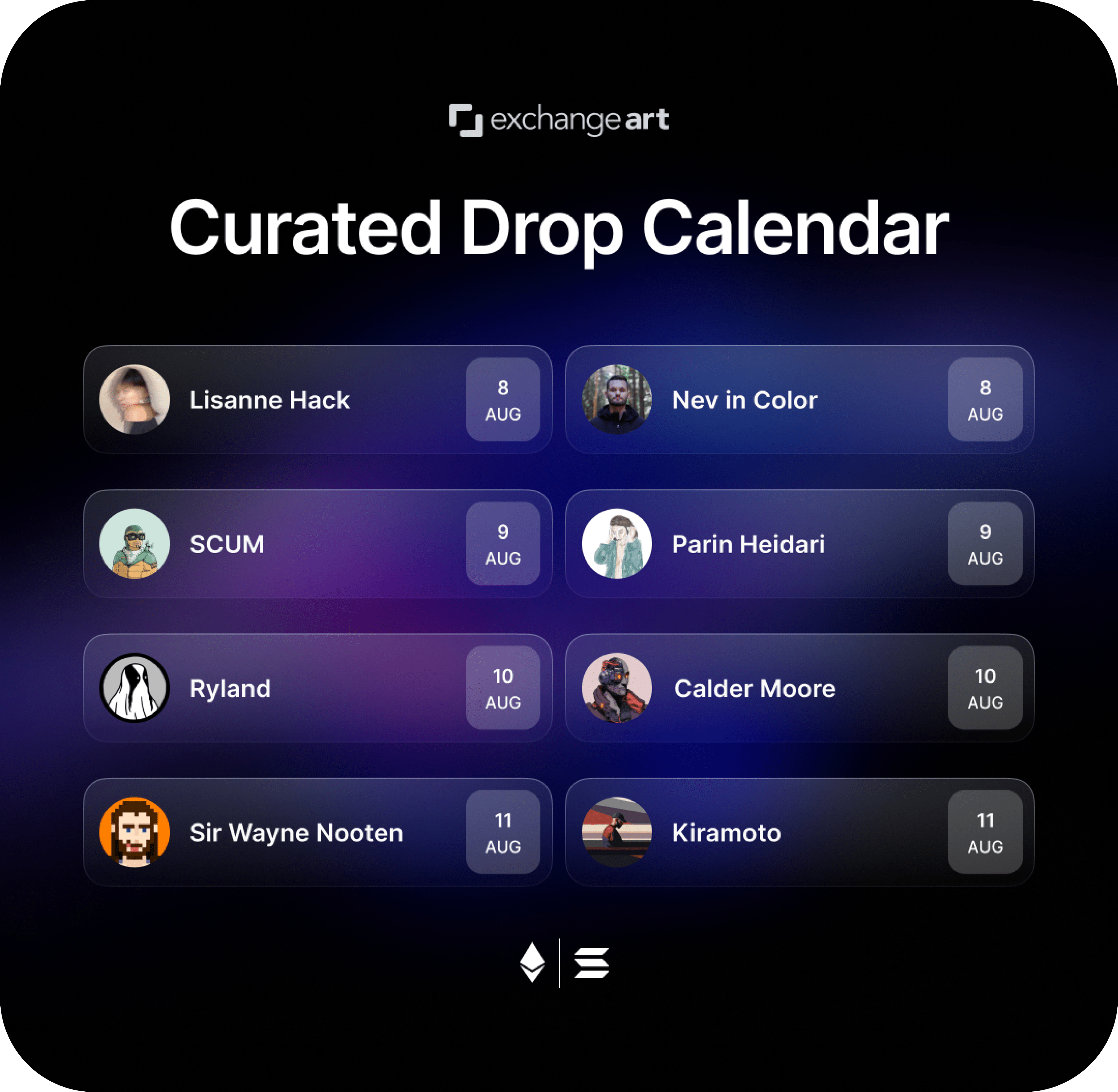 Phantom Logo Interpretation Contest
Live in the United States? Want to win 100 SOL? We have the perfect opportunity for you!

Exchange Art is teaming up with Phantom Wallet in a fun contest in which Phantom is inviting you to make your own rendition of their new logo! From a literal interpretation to an abstract take, we want you to utilize your personal style and skills to bring the logo to life in your own unique way!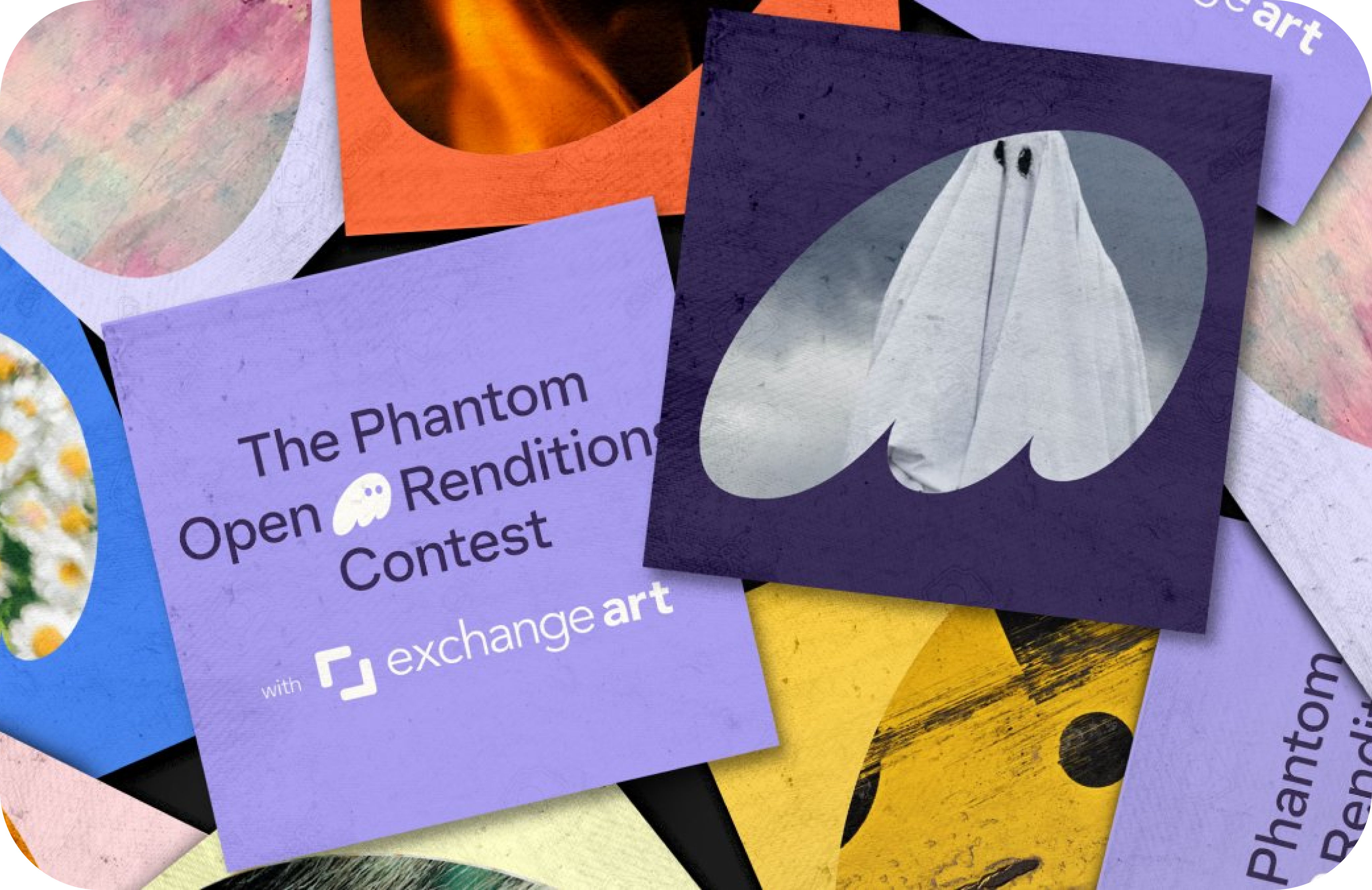 Curious on how to enter?
-Set your Twitter/X account as public
-Post your artwork
-Tag Phantom (@phantom) and Exchange Art (@exchgART)
-Use the hashtag #PhantomOpenRenditions

The deadline to enter is 5 pm EST on Sunday, August 20, 2023

Pieces will be judged based on creativity, originality, quality, and effort. If your submission is selected it will advance to the final round as one of the top 9 artworks, finalists will be announced on Monday, August 21.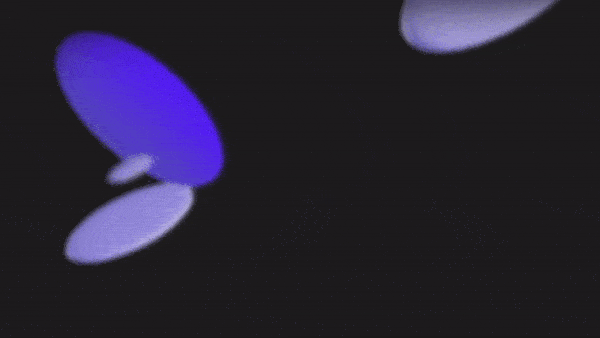 Here's where things get fun. Once we get to the top 9, YOU the community will decide the winner! Each piece will be minted as a free open edition, when you collect, it counts as a vote- each wallet can vote up to 3 times.

The winner will receive 100 SOL with the 2nd and 3rd place runners up each receiving 10 SOL!

Check out Phantoms blog post for more details here
DeeKay Motion & Cozomo Medici Break The Internet
No matter where you turn this week you can't help but hear the rumbling about Coinbase's new L2 solution Base. To celebrate they are rolling out the #OnChainSummer movement to showcase their commitment to on-chain, transparent blockchain activity versus the more centralized models of the past. As the fungible side plays on, the non-fungible or NFT ecosystem begins to show signs of coming to life in a big way. DeeKay Motion, in collaboration with Cozomo Medici and FWB, has released a time-limited animation titled 'NEW ERA'.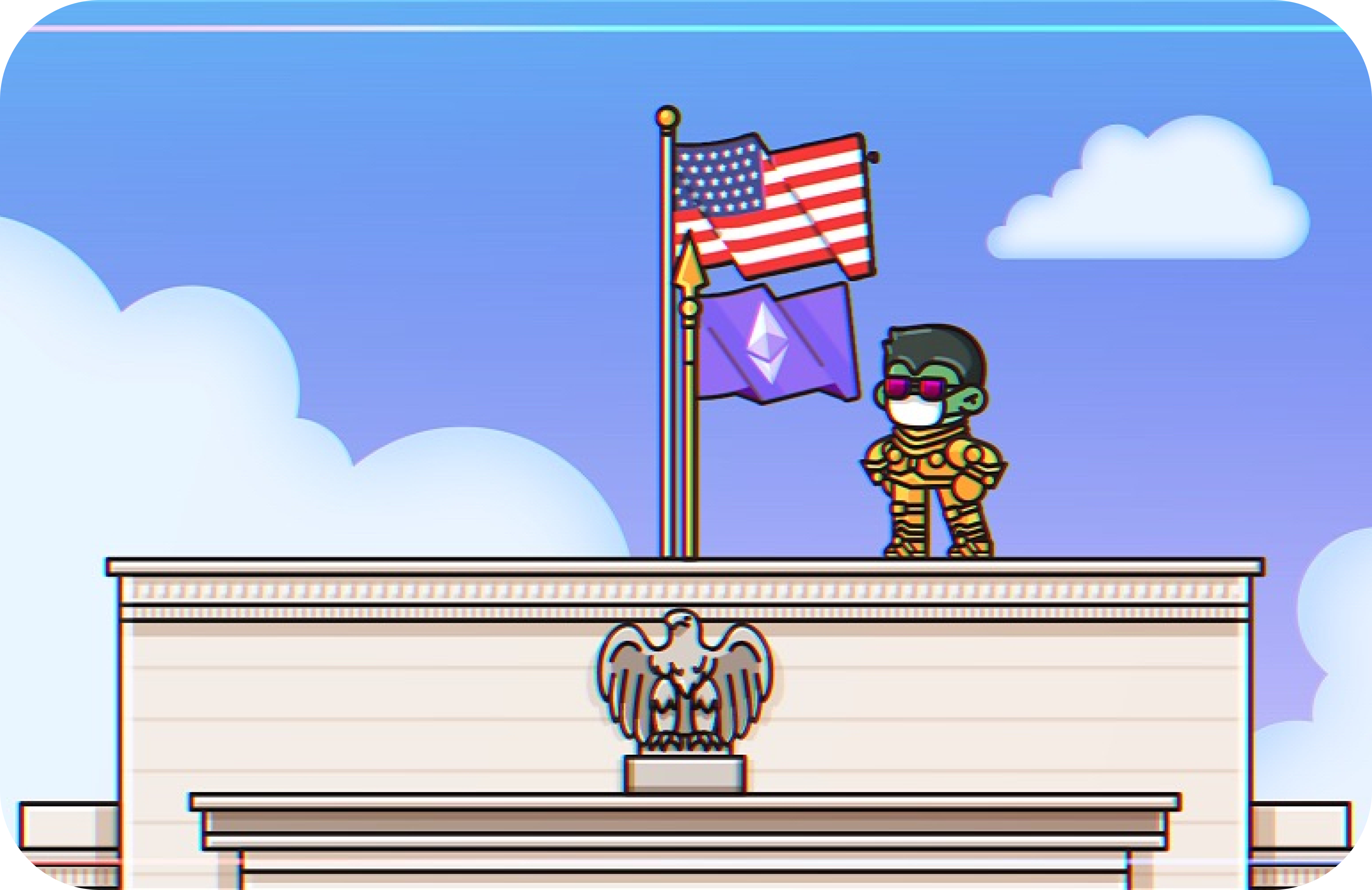 In true web3 fashion, this massive moment has caused quite an uproar- including crashing servers, being censored by almost every social media platform, and even being shut down by governments around the world. Despite all of those efforts, this piece due to being on chain and not directly reliant on these limitations has sold over 50,000+ copies, the artist's biggest edition by a long shot. What will the rest of #OnChainSummer bring? We don't know, but we love to see artists, collectors, and enthusiasts excited about the NFT space and supporting talented creators!
Leonardo da Vinci NFTs? What is the deal?
Salvator Mundi, the world's most expensive, and controversial painting is being turned into an NFT. The painting, which some historians doubt its creator, originally broke Christie's auction records when it sold for $450.3mil dollars. A platform titled ElmonX will mint the NFT as a collaboration with Bidgeman Images, a leading specialist in the licensing of fine art. This is an ongoing collaboration with this being the most recent classic painting licensed for NFT purposes joining the ranks of Leonardo da Vinci's Mona Lisa (1503), Van Gogh's Starry Night (1889), Auguste Rodin's The Thinker (1904), and Claude Monet's Nymphéas (1907).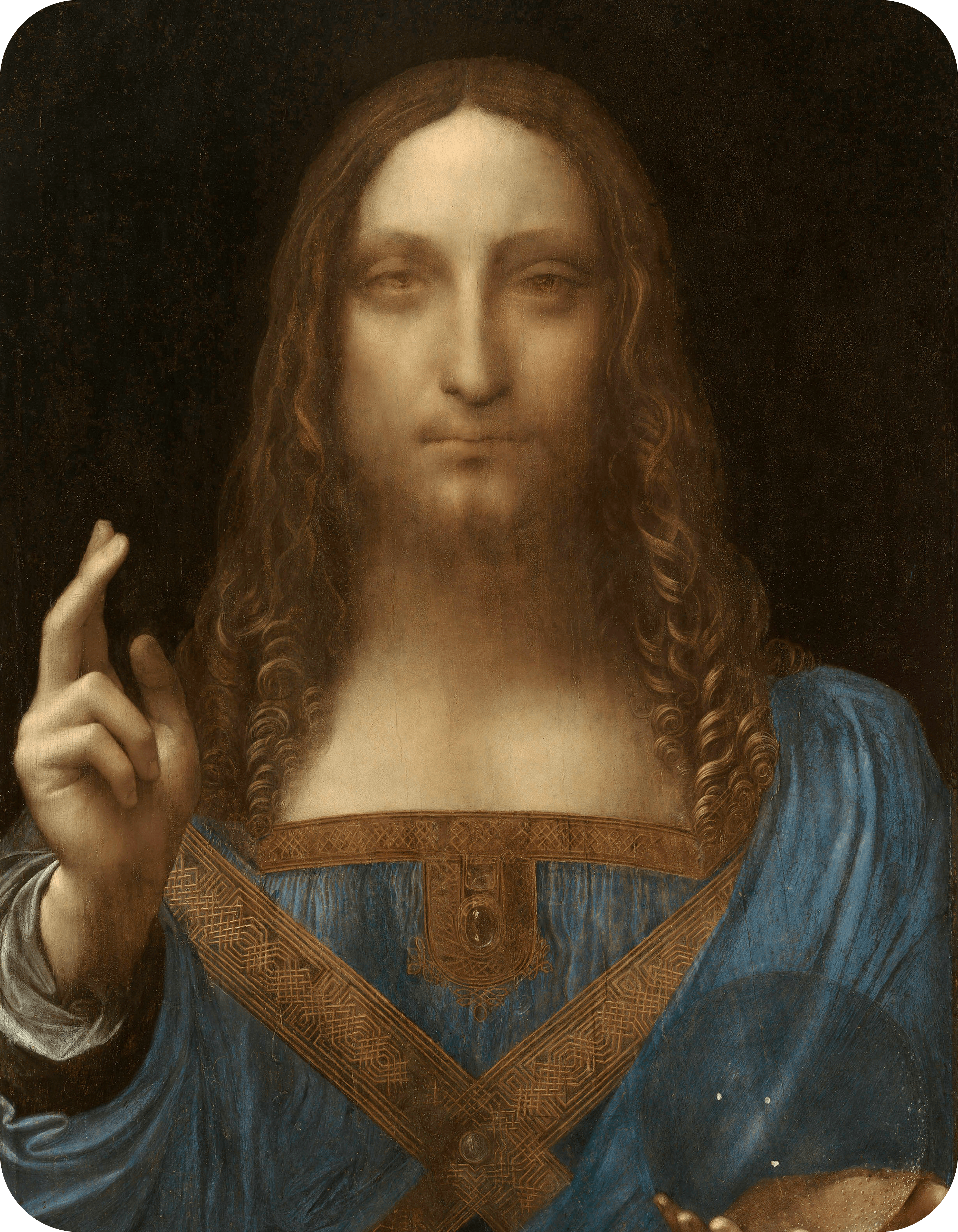 Just this month there was a secondary sale of nearly 10x of initial purchase price.

We want to hear what you think about this. Do the classics need to be minted as NFTs or is it just muddying the waters and making things more confusing for the art world?
Music NFTs: Are They A Better Path Forward For Artists?
NFTs have taken a back seat from the headlines, as their trading volume has fallen nearly 50% since the beginning of the year. Musician and fellow web3 degenerate, Grimes, however, told Wired that she's hopeful the tokens can return to help artists earn profits on their work. Are music NFTs a better path forward for monetizing as a creator, even despite the drawback in wider interest and slower sales? While Grimes is an extreme example, with her NFT garnering roughly $6mil in the heart of the bear market, she shares a similar sentiment with many independent artists.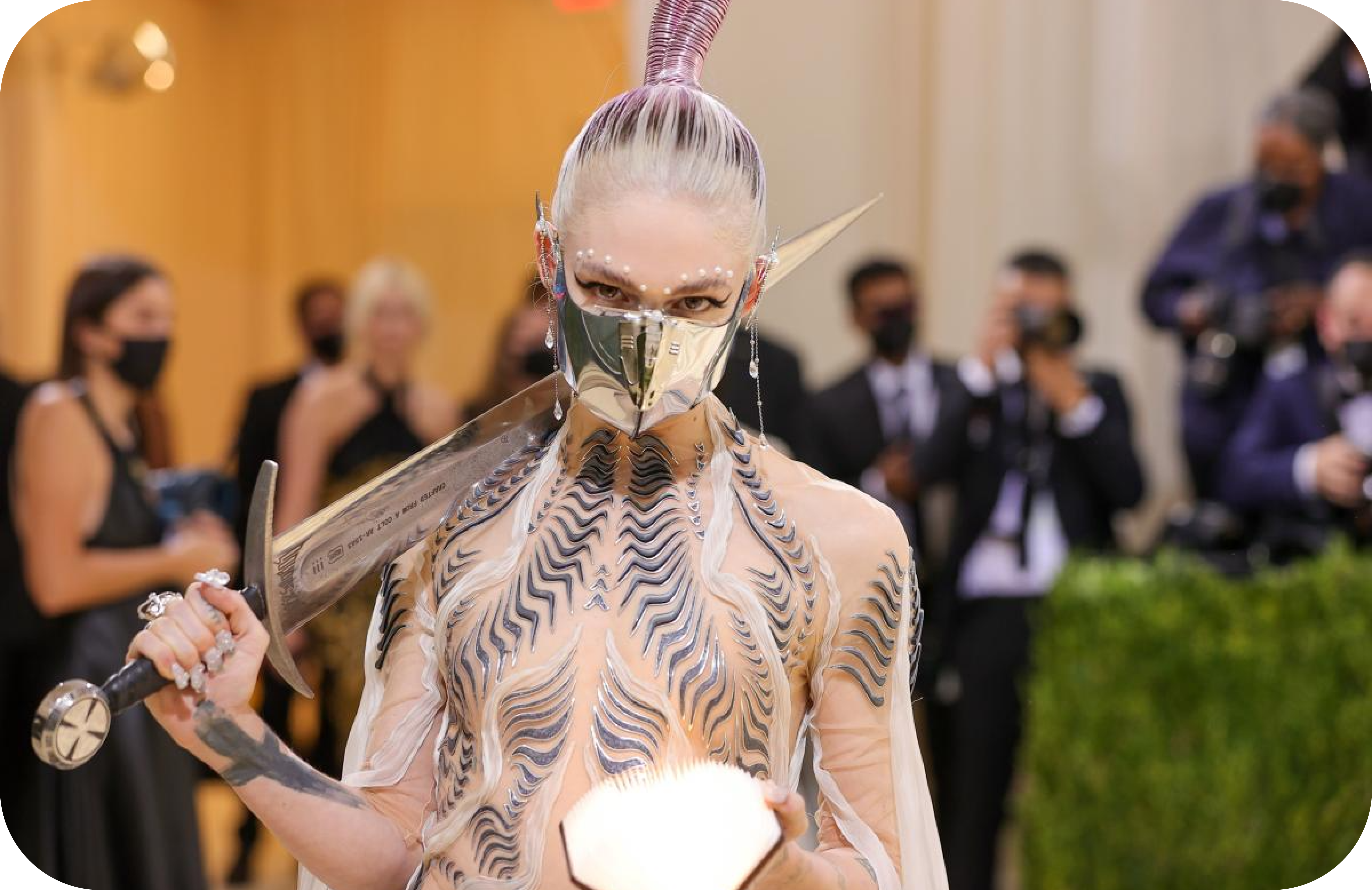 Sales, royalties, and other web3 revenue models provide a meaningful way to combat the brutal world of streaming. Many musicians are making more in just a few months than they have made in a lifetime of streaming revenue. Through new fan models, to experience-driven NFTs- music in web3 is just getting started and the possibilities are endless and undiscovered!

How will you make Music NFTs work for you?
Deeper Look: A Perspective on Art Sales Outside of NFTs
As the NFT market slows and artists/collectors look for answers, while not exact answers, adding perspective to the world around us is important for keeping a level head. Let's pull back the curtain and take a peek at recent reports from the art world. Phillips Auction House has reported a nearly 40% decrease in its first half of 2023 sales compared to the year prior. 2022 however, was an increase of 37% from the year 2021 for the same part of the calendar year of sales. Private sales reported a nearly 71% drop. The drop in private sales appears even more stark as the year prior's result was a record high, even as Sotheby's, Christie's, and Phillips returned to the traditional auction sales calendar.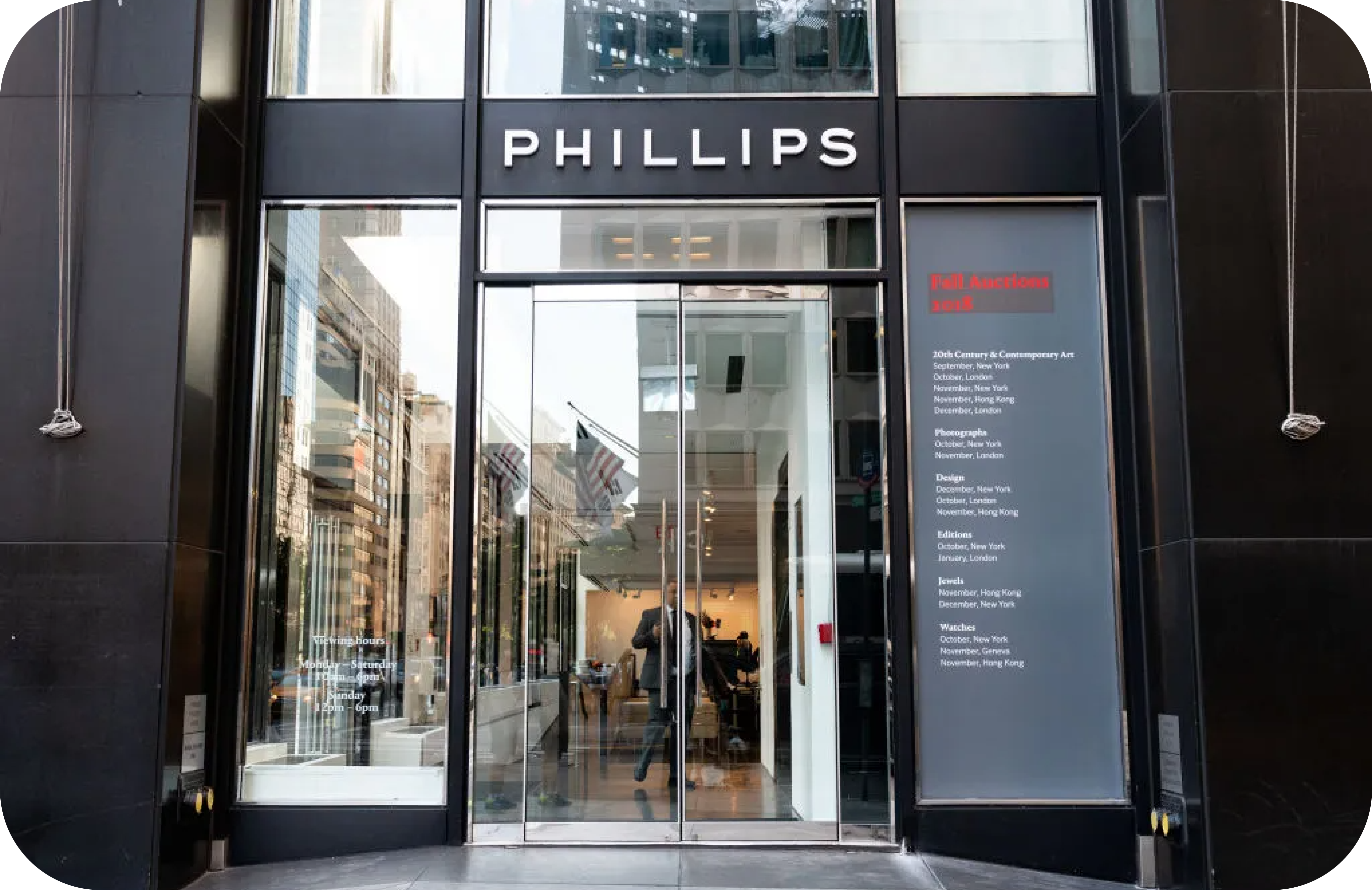 That 2022 private sales figure signaled a strong recovery for the house from the pandemic months after an industry-wide shift that moved sales into hybrid and online formats. Does this shift prove to mean that the art world is continuing to trend to more digital formats? As digital art minted on the blockchain continues to spread its tentacles into more traditional places such as small galleries, exhibition showcases, and experiential events will the current trends from auction houses lead towards benefiting this movement? Data has not shown this to be the case yet however it has shown the increase in activity in a time of NFTs returning to 2021 levels of volume.

Read more here
Weekly Twitter Spaces

Check out our weekly Twitter Spaces for exciting discussions about digital art!

Tuesday 9 PM UTC - Emerging Artist Spotlight with PenguLove

Wednesday 6 PM UTC - LeDao Café

Thursday 7 PM UTC - Art Weekly with Solcity Radio

Friday 7 PM UTC - Creator's Corner