It is said that luck is what happens when preparation meets opportunity, but what does preparation look like? It looks like exactly what we, the market participants, the builders, the creators, and the collectors are doing; always improving! 2023 has undoubtedly been a year of tumult in the financial and art sectors both in crypto and the traditional markets but what does focusing on that accomplish?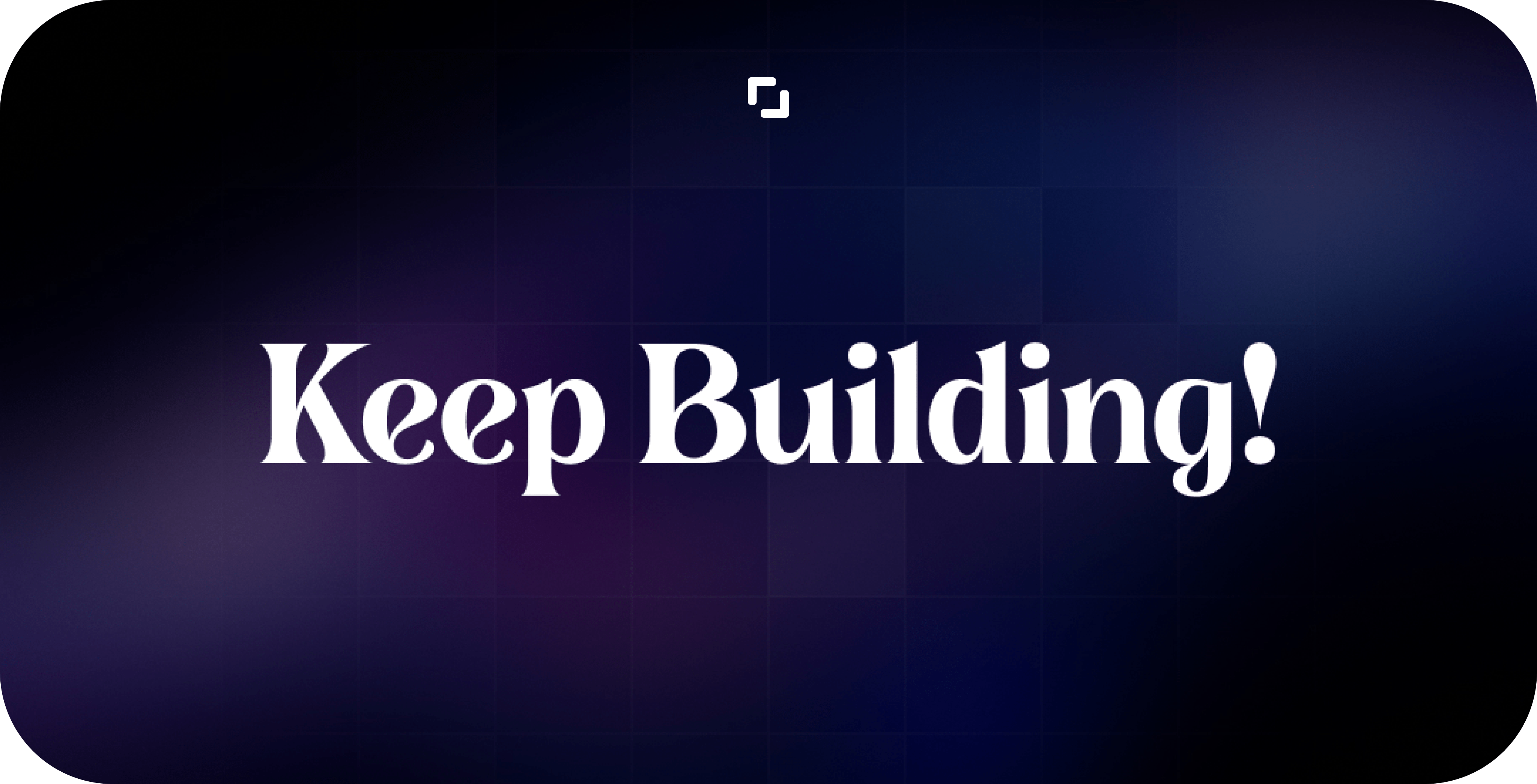 Not much at all! Exchange Art is laser-focused on building for the potential of tomorrow, whilst providing opportunities for today. Through new partnerships, features, and more; we are pushing forward for the creator economy. Eventually, they will be saying that they "got lucky' again.

Peer into Exchange Art and more on the markets in this edition of the Insider!
The Road to Breakpoint 2023: Exhibit Your Art
The Solana community is buzzing and in the preparation phases- It's that time of the year again, BreakPoint 2023 is quickly approaching! The Solana artist, developer, and builder ecosystem descends upon an all-new city with a whole fresh vibe. Over the course of October 30th through November 3rd Solana takes over Amsterdam with conversation, community, and side events.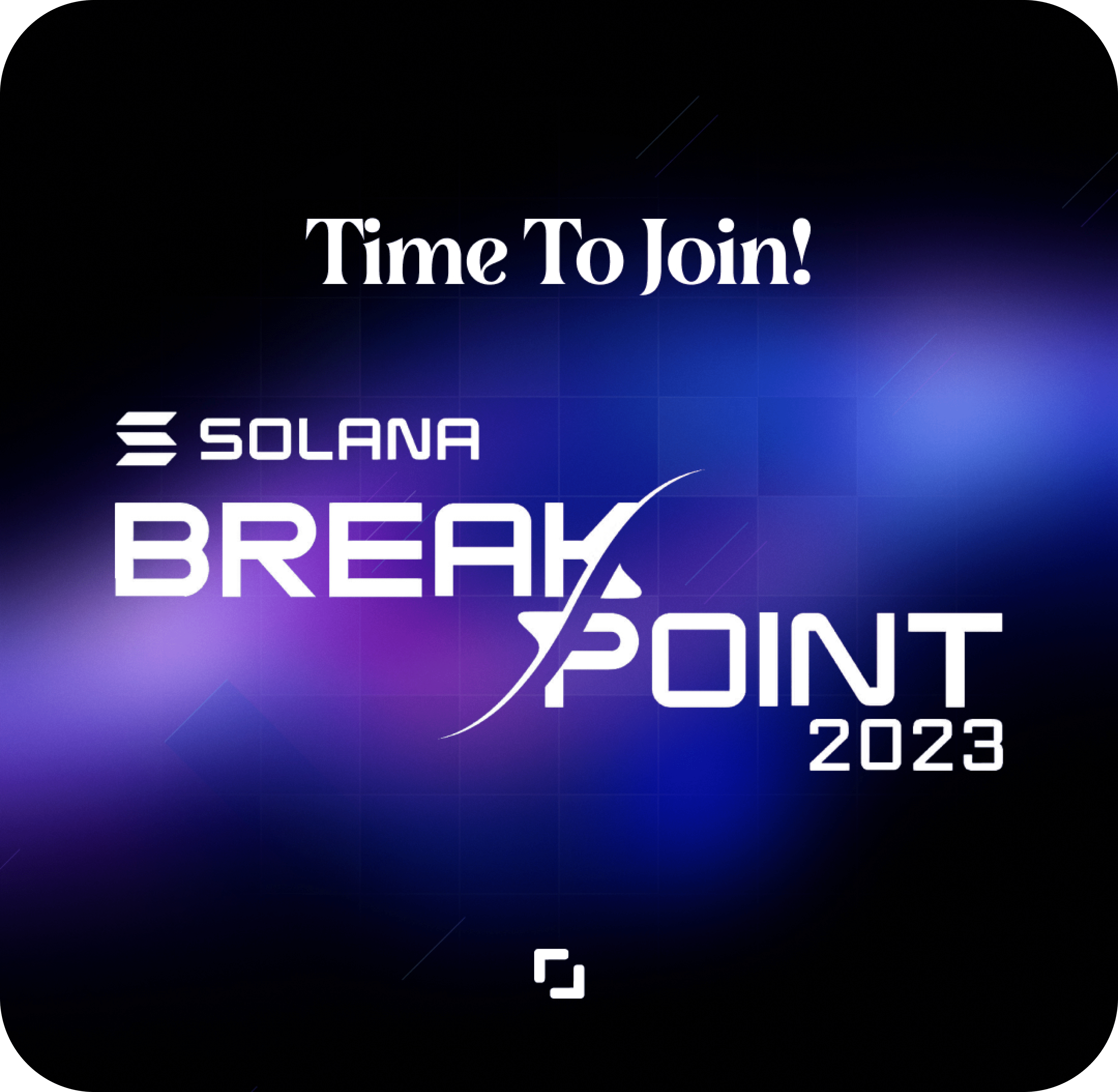 Exchange Art is opening up the doors and inviting all of you to submit to be part of our gallery right by the mainstage at BreakPoint! The theme of the exhibition this year is movement, strength, agility, togetherness, and pieces that convey this while portraying fluid motion representative of water. We can't wait to see what you submit!

New Look. New Features. Exchange Art is building
Fresh look? New Features? Exchange Art is shipping new features and updates! We have recently revamped the user experience and given the platform a facelift. Tired of relying on social media to discover art? Find more of the art that you want to see.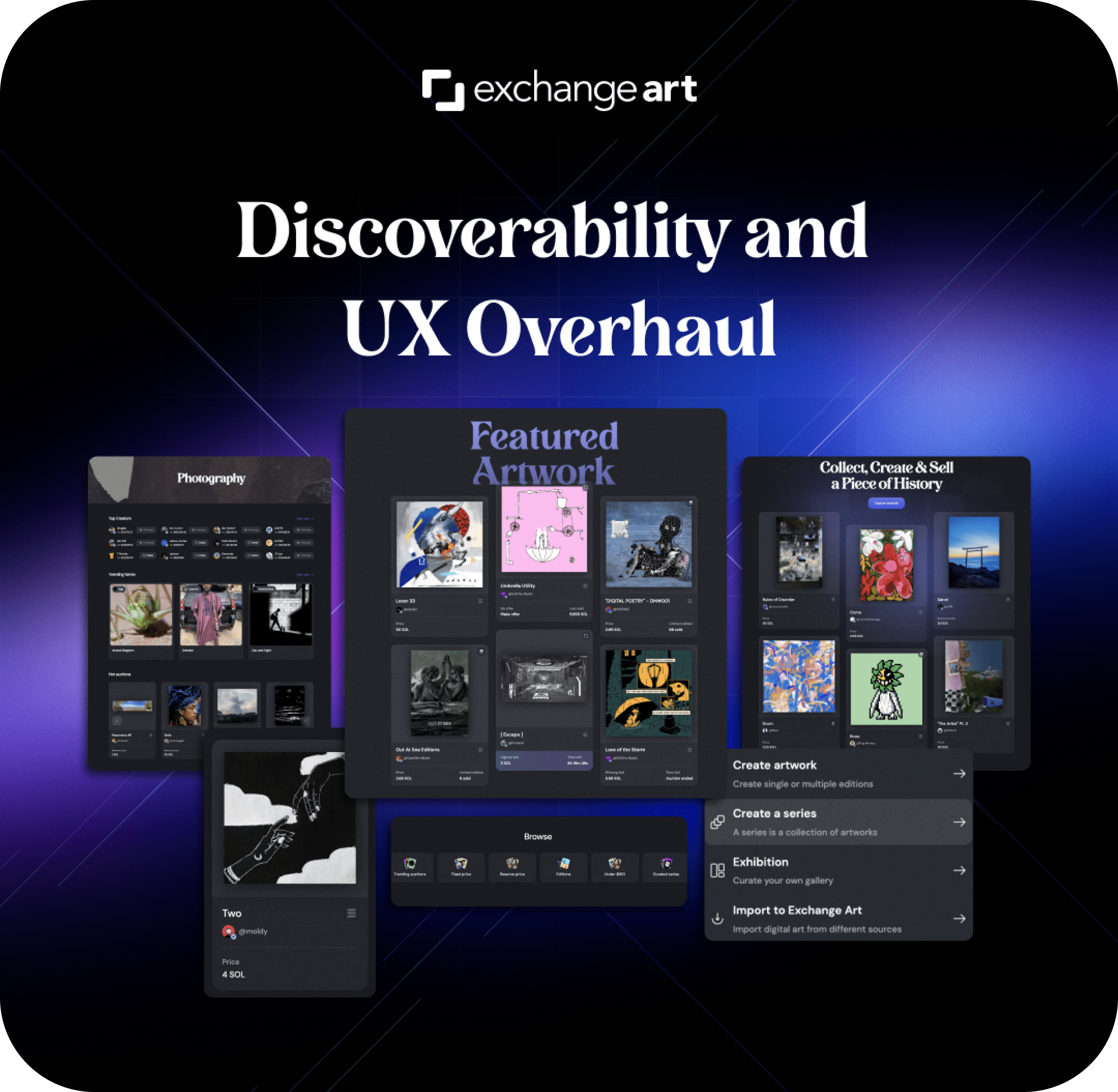 Enjoy a whole new way to find art with our brand-new category pages. Each page is designed to showcase the depth of every medium the way they were intended! The shipping doesn't stop there, we have also released optimized ETH auctions- save money, save time, and enjoy the experience of minting your artwork on Ethereum! We have a lot more coming, Exchange Art is building!"
Exchange Art teams up with Transient Labs
Working together is the best way to bolster the creator economy. In the spirit of unifying the Solana and Ethereum communities, we have integrated Transient Labs contracts into the Exchange Art platform. Creators utilizing these contracts can now seamlessly index and manage their artworks.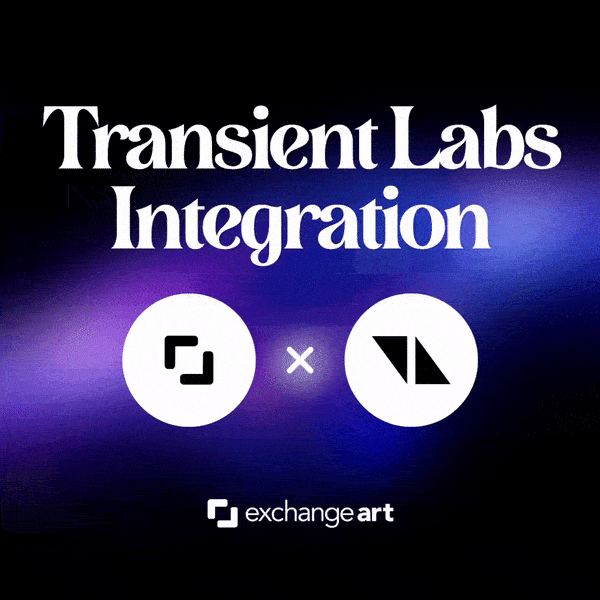 The Transient Labs team specializes in smart contract innovations, interactive art experiences, HTML experiments, and more! These pioneers have carved a creative path forward in the Ethereum ecosystem and want to help further merge tech and art together. The Exchange Art ethos aligns amazingly with these builders and this is just the first step in a symbiotic partnership with these talented builders!
NFTs are dead… again?
Have you heard the news? NFTs are dead, again! According to Rolling Stone and mainstream media outlets, NFTs are worthless- exciting times! Citing a recent report from dappGambl 95% of them are unable to be traded due to lack of demand in current market conditions. Supply vastly outstripped demand for NFTs. Just 21 percent of the collections included in the study can claim full ownership, meaning around four out of every five collections remain unsold. With buyers becoming more discerning, the report notes, "projects that lack clear use cases, compelling narratives, or genuine artistic value are finding it increasingly difficult to attract attention and sales."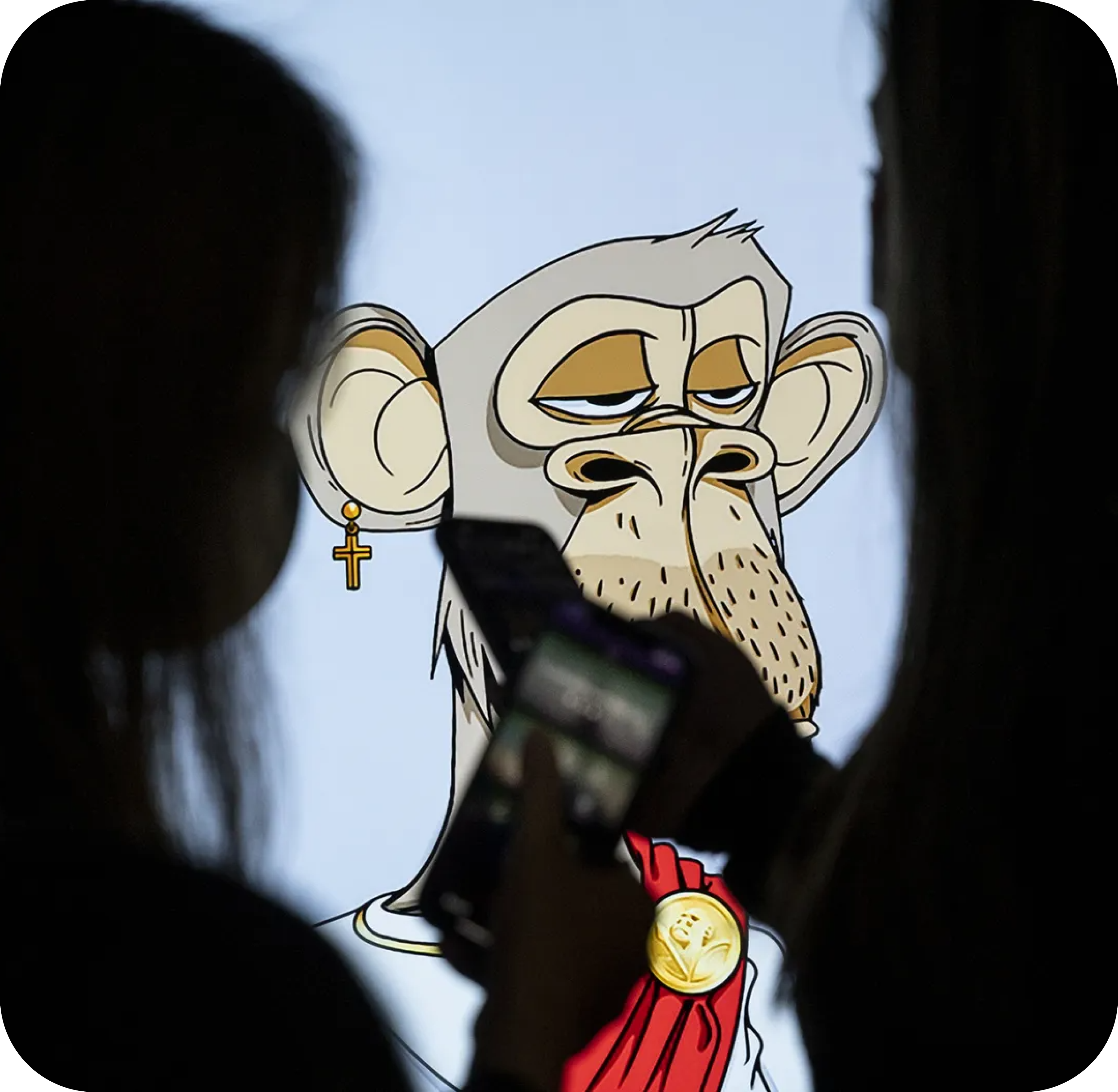 Are these just signs of a speculative wave or something far worse? The signs are pointing towards the longevity of the technology! The grander NFT markets are trending towards art outperforming the large-scale PFPs which dominated the last market cycles. Independent creators over the past months have taken a large portion of the NFT market share and been some of the most profitable trades in terms of the broader digital art market. Exchange Art hears NFTs are dead and we get bullish. Is the bottom in? Will the trend towards digital art over large-scale project raises continue? Time will tell what the answer will be!
Make sure to share and subscribe if you enjoy content like this!