Never a dull moment in crypto! No matter where you turned in the past few weeks, you couldn't miss the Memecoin Mania taking over the timeline. Whether it's your thing or not, it's a great time for artists and collectors alike to strike while the iron is hot and capitalize on a new wave of market participants that may be looking at Solana for the first time.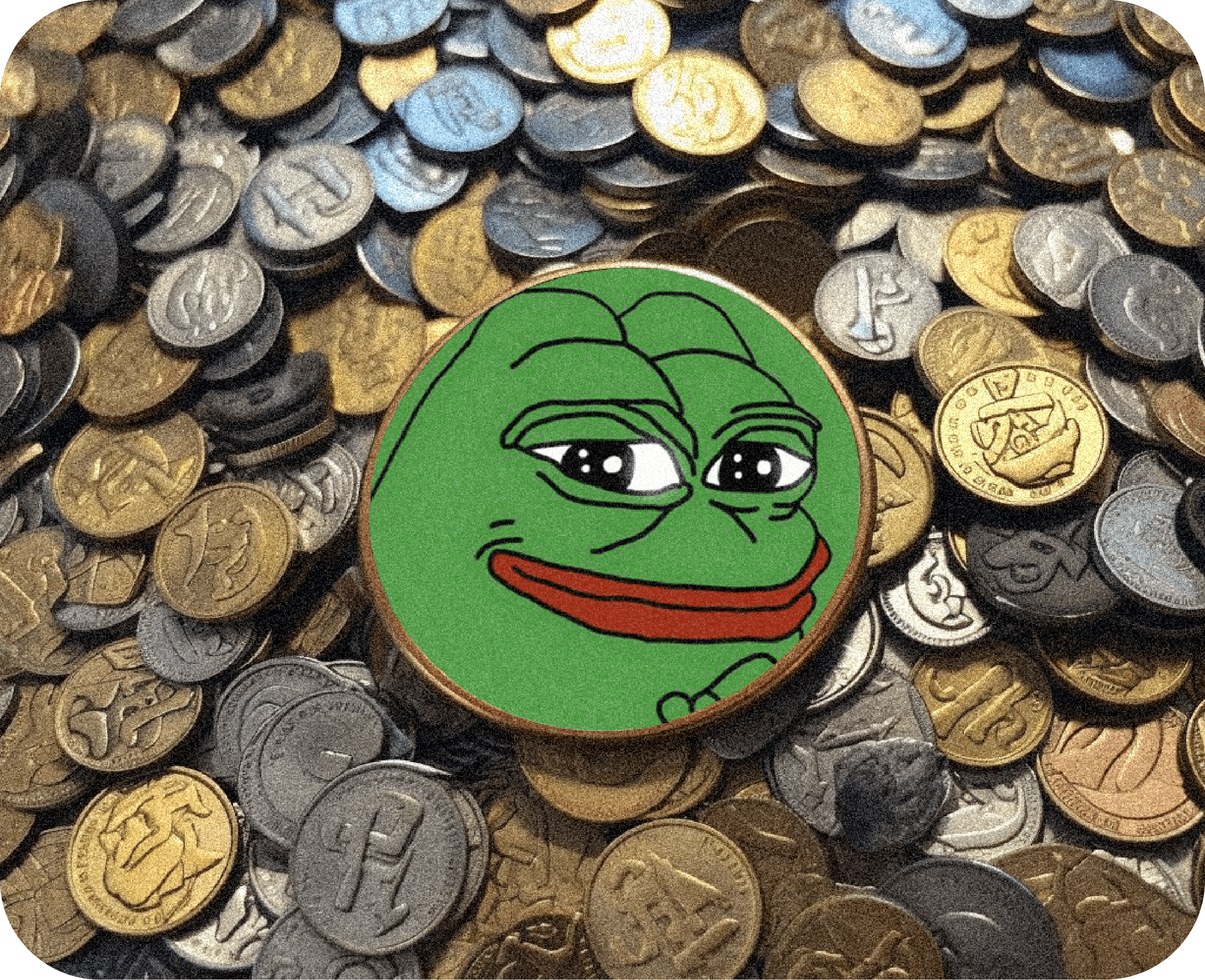 Both the creator and the collector play a vital role in growing the art market and encourage others to join the growing movement on Solana, and now is the best time to stay passionate!
How your work will be viewed matters!
When releasing your art for sale on the blockchain, do you ultimately think of the way it will be enjoyed by collectors? The intention can make a world of difference! From ensuring the aspect ratio is correct for digital displays to offering prints, artists are well positioned to tackle an interesting segment of the market as it advances and answer the question of "how do I display it?" that many traditional collectors still ask. Whether or not creators are offering physicals or optimizing for digital screens, these could be that extra angle that helps your work get exhibited!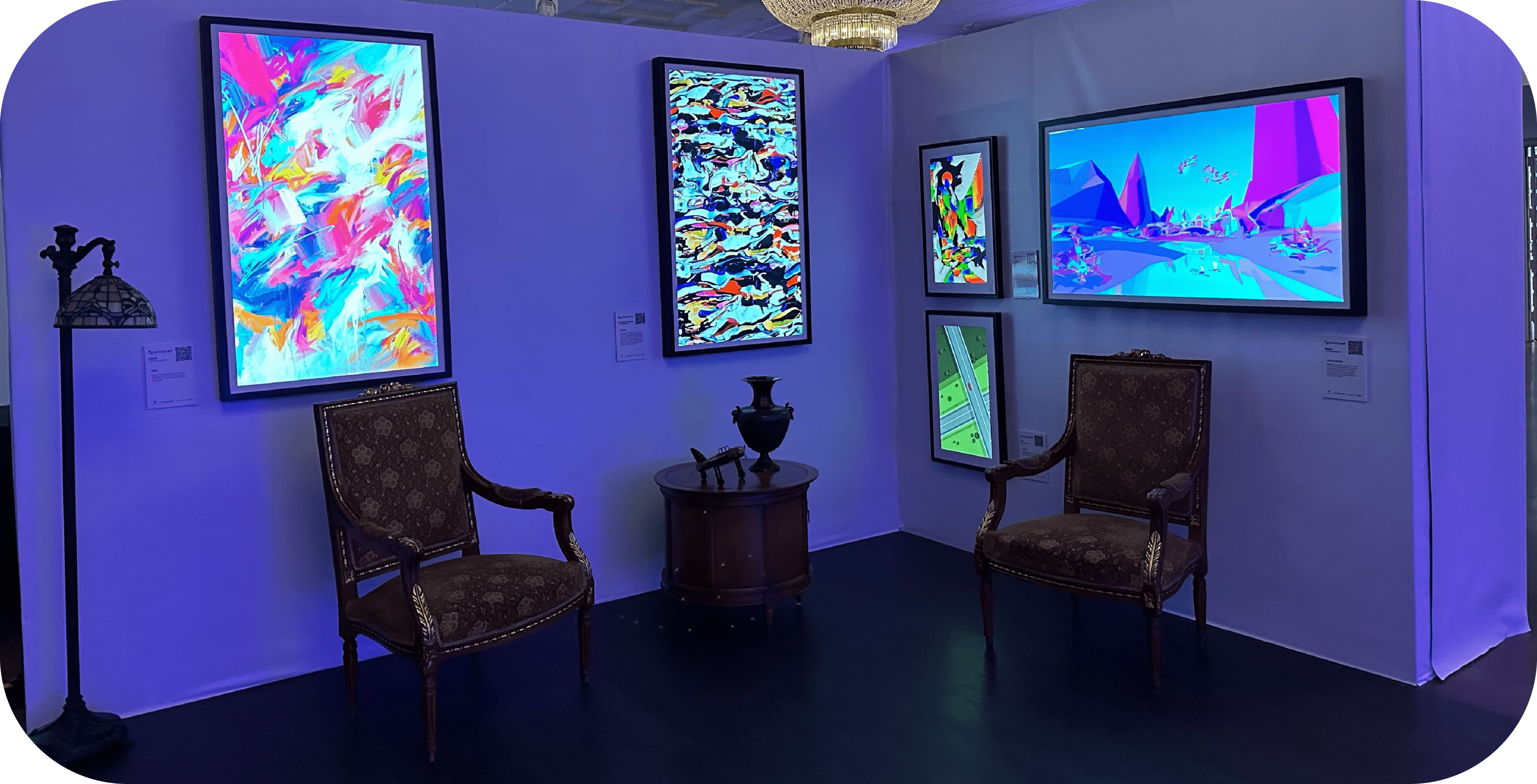 Digital art in London's Piccadilly Circus
Renowned abstract painter Frank Bowling has created his first digital artwork! Arrival utilizes two significant paintings from his Map Paintings series, which comments on colonialism and  the Black diaspora through large fields of warm colors overlaid with stenciled outlines of continents and silkscreen images. This piece will be on view every evening at 20:23 in London's Piccadilly Circus through the end of June. The British Guyanese artist moved to London 70 years ago, just before Queen Elizabeth II's coronation, so this piece commemorates her coronation while celebrating the coronation of King Charles III.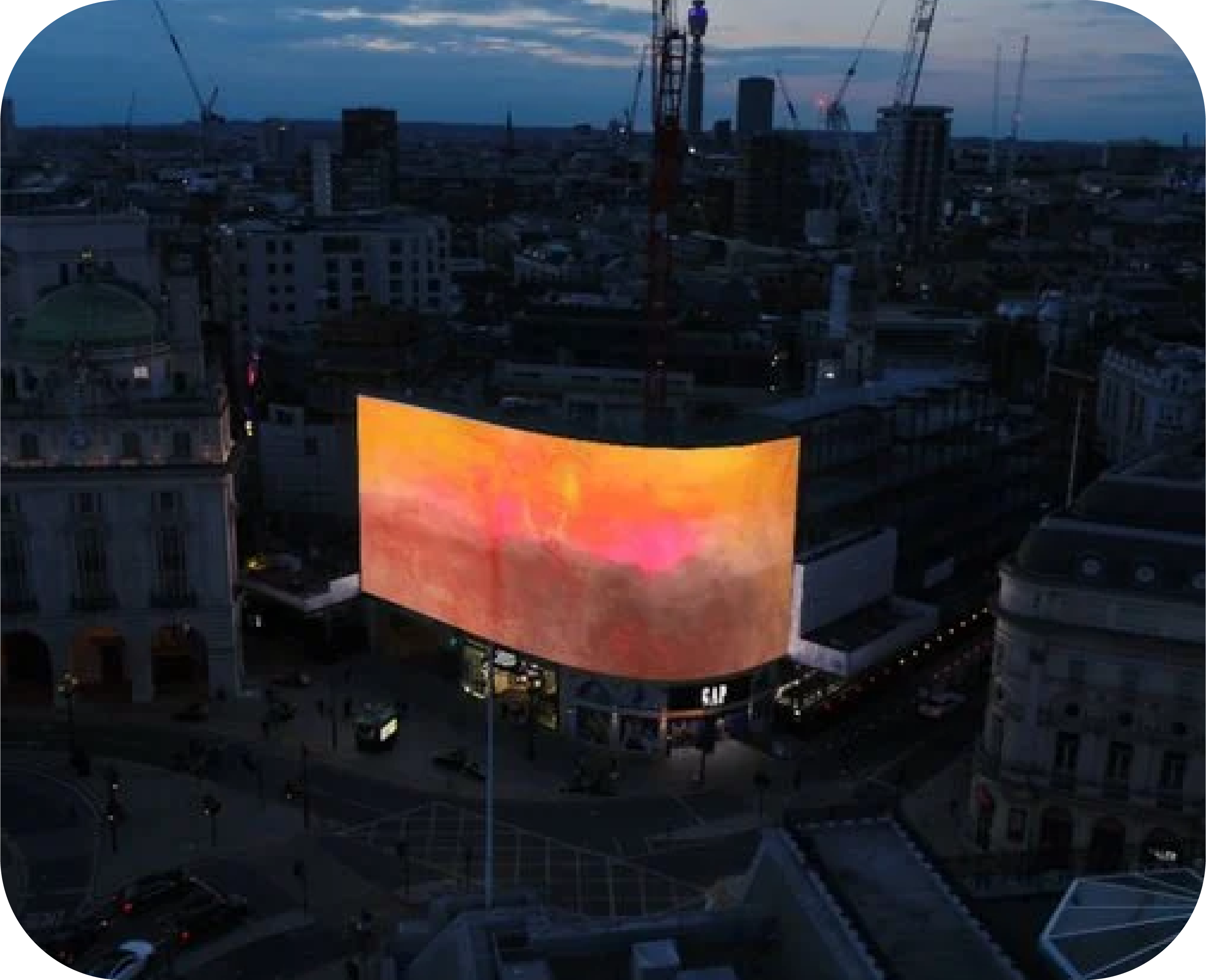 Flowers of Consciousness
Austin-based artist Ysabel LeMay is renowned for her hyperrealistic collages inspired by the natural world. On Friday, she will launch Flowers of Consciousness, her first 1/1 digital art piece on the blockchain. LeMay input her entire artistic oeuvre, which she calls her "DNA," to create an algorithmic base to generate otherworldly, strange flowers. This piece combines 6 of the flowers in a beautiful, morphing animation. Part of the proceeds from the sale of the piece will be donated to Upbring, a non-profit dedicated to ending intergenerational abuse.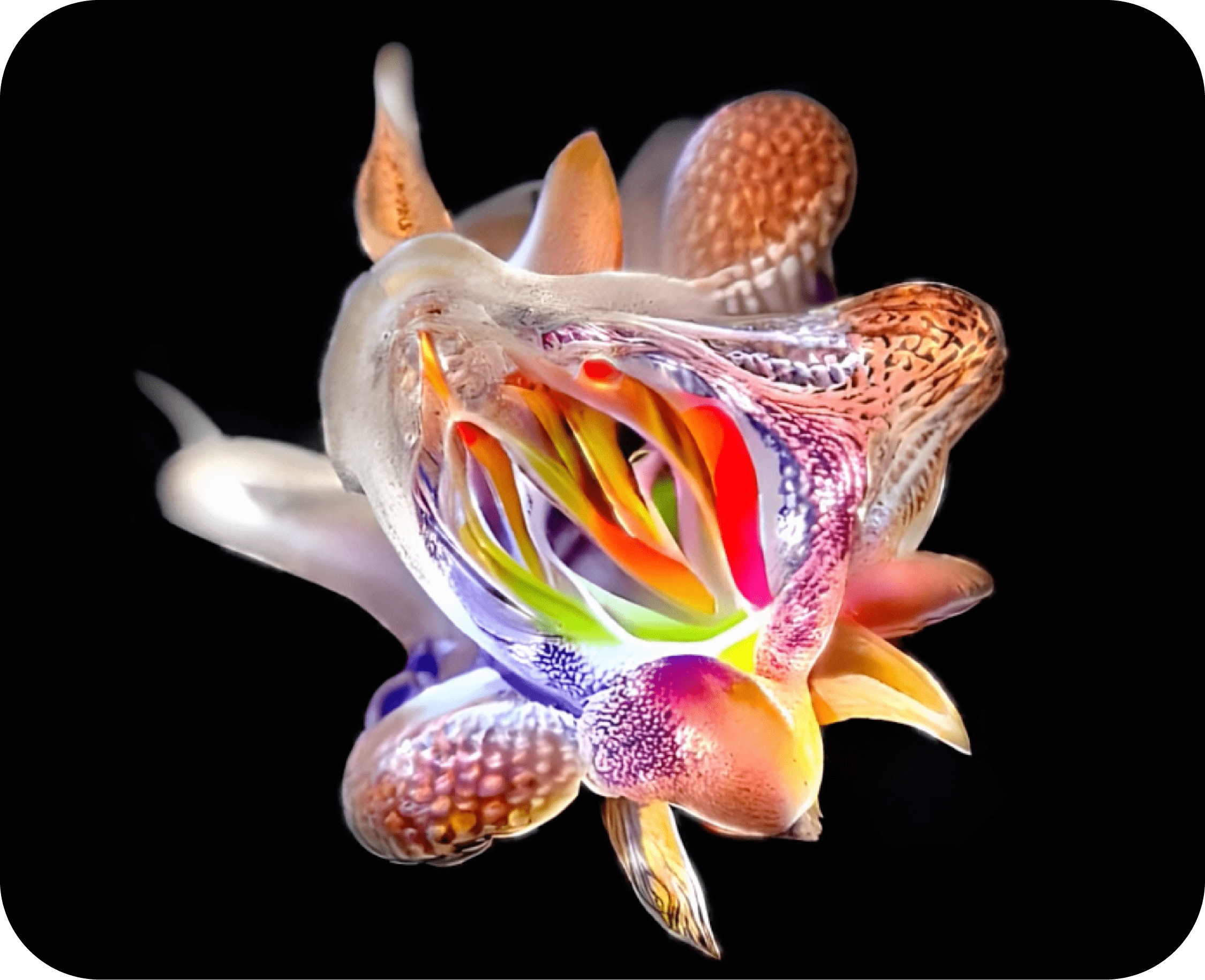 This piece will be displayed in Subconscious Bloom, a group exhibition at the Seattle NFT Museum exploring the intersection of art and technology. On Friday at 6 PM UTC, Exchange Art will co-host a Twitter Space with the Seattle NFT Museum to discuss LeMay's innovative work.

Composed: A Collage Exhibition
In honor of World Collage Day on May 13, we are inaugurating a week of celebration of collage! On behalf of Exchange Art, JT Liss and Rebecca Rose are curating  Composed: A Collage Exhibition, a virtual group exhibition of collage in Portals. As collage artists themselves, JT and Rebecca are uniquely qualified to organize this show.
On Monday, May 15 at 7 PM UTC, the 14 artists will join The Art Zone Twitter Space to discuss their artwork featured in the show. Immediately following the space, we will jump into Portals to view the show together! On Wednesday, May 17, the curators will discuss collage in the Artist Corner Twitter Space with Solana Legend at 7 PM UTC.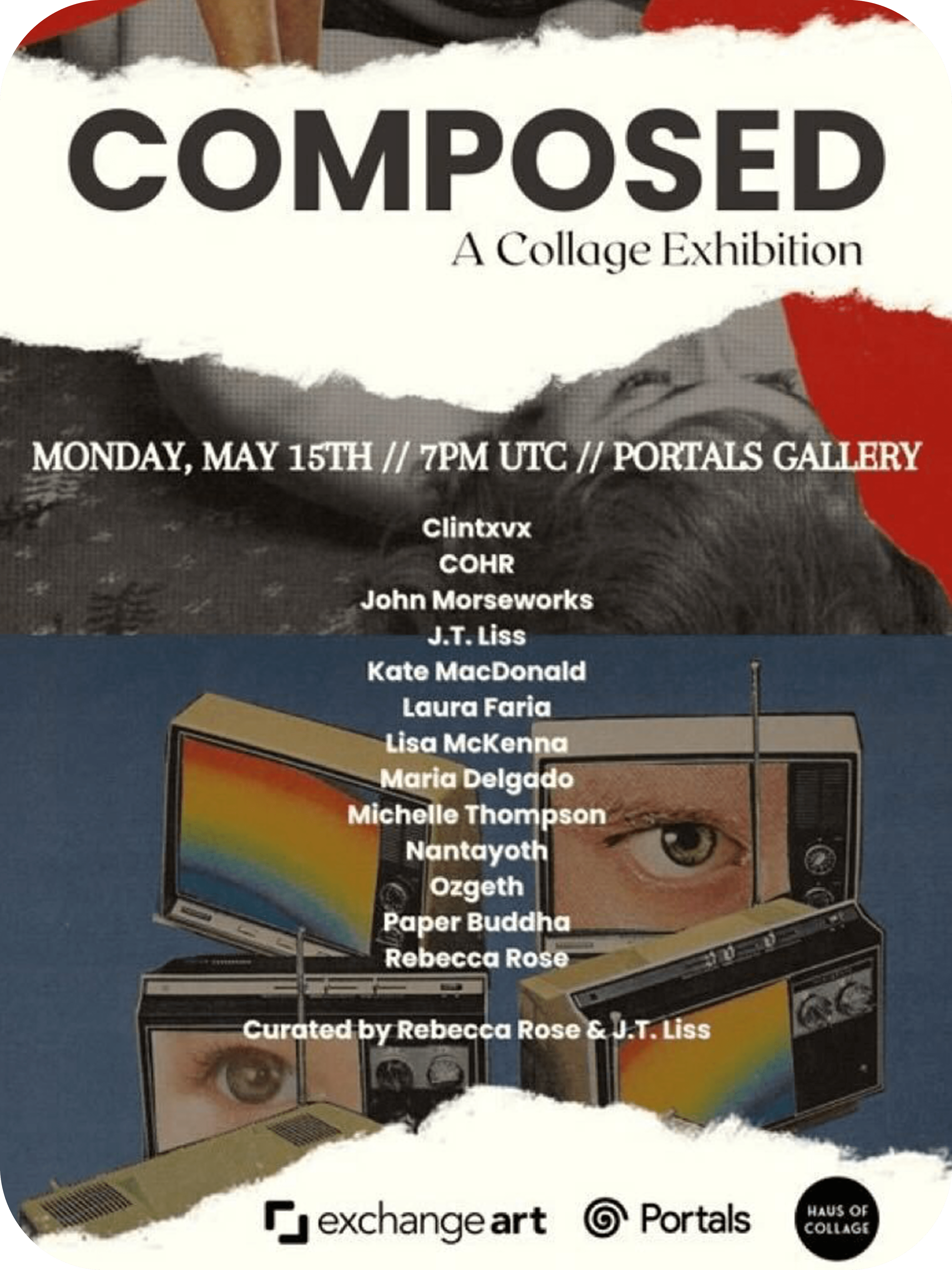 Weekly Twitter Spaces
Check out our weekly Twitter Spaces for exciting discussions about digital art!

Monday 7 PM UTC - The Art Zone

Tuesday 8 PM UTC - Emerging Artist Spotlight with PenguLove

Wednesday 7 PM UTC - Artist Corner with Solana Legend

Thursday 8 PM UTC - Art Weekly with Solcity Radio

Friday 7 PM UTC - Art on Solana