Impressionism was a revolutionary art movement that emerged in France in the late 19th century. This style of painting emphasized the use of light and color to capture fleeting moments and impressions of the world around us. It was a radical departure from the traditional academic painting of the time, which focused on realism and classical techniques. What we can capture today very easily with our smartphone, it was far more difficult and outrageous back in the days. The artists had to finish the painting before the sun changes the light so they worked hard to find the perfect spot, and paid extra attention for the time and light, in order to captures the "perfect moment of the day".
The Impressionists realized that they could best capture the transient qualities of sunlight by working rapidly en plein air, in front of their subjects, rather than in the confines of a studio.
How did Impressionism change our mindset?
The Impressionist philosophy of appreciating the beauty in everyday life has also had an impact on the way we live. Many people today prioritize experiences over possessions, seeking out new adventures and taking time to appreciate the world around them. This echoes the Impressionist focus on capturing fleeting moments and making the most of each day.
Also,  this movement has influenced the way we design and decorate our homes and public spaces even now. The use of light and color to create mood and atmosphere is a hallmark of Impressionist art, and this has been applied to interior design, from choosing paint colors to selecting fabrics and furnishings.
Notable Impressionists
One of the most important artists of the Impressionist movement was Claude Monet. Monet was known for his use of light and color to capture the essence of a moment. His famous series of water lily paintings, created in the gardens of his home in Giverny, are perhaps his most famous works. These paintings are characterized by their loose brushwork and vibrant colors, which create a sense of movement and atmosphere.
Another prominent Impressionist artist was Pierre-Auguste Renoir. Renoir's paintings were known for their vibrant colors and soft, rounded forms. His paintings often depicted scenes of everyday life, such as picnics and outdoor gatherings, and he was particularly adept at capturing the nuances of human relationships and interactions.
Edgar Degas was another significant Impressionist artist. Degas was known for his depictions of dancers and other performers, and his paintings often captured the energy and movement of these subjects. His use of unconventional angles and cropping techniques also contributed to the sense of motion in his works.
Why is Impressionism important?
The Impressionist movement was a radical departure from the traditional academic painting of the time, and it had a profound influence on the development of modern art. The artists of this movement sought to capture the fleeting moments and impressions of the world around them, and their use of light and color created a sense of movement and atmosphere that was unlike anything that had been seen before. Today, the works of Impressionist artists continue to be celebrated for their beauty and their innovation, and they remain some of the most beloved and recognizable paintings in the world.
Life's Fleeting Moments on Exchange Art
1. Purple mountain by SaintAngelical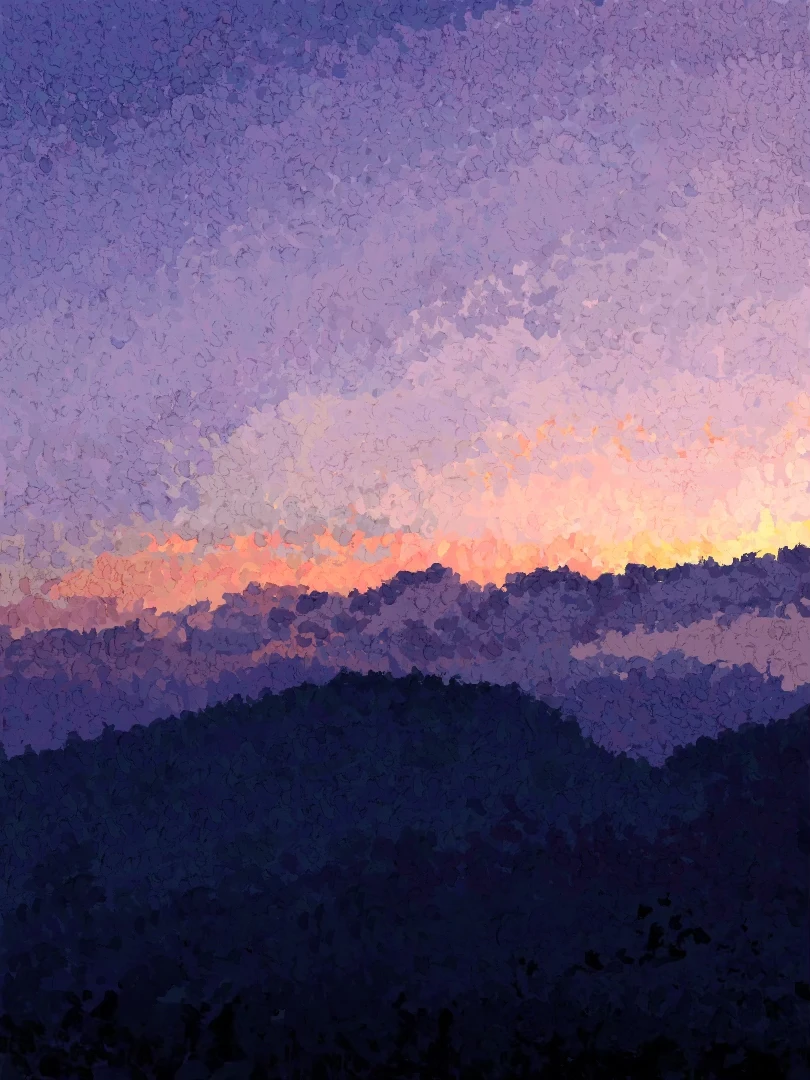 This artwork called purple mountain by SaintAngelical captures the atmosphere and mood of the scene. Including vibrant, bold colors, such as pinks, oranges, and purples, which are often associated with sunsets, this image creates a certain serenity.
2. Drifting Into Twilight by Wolfpack Collective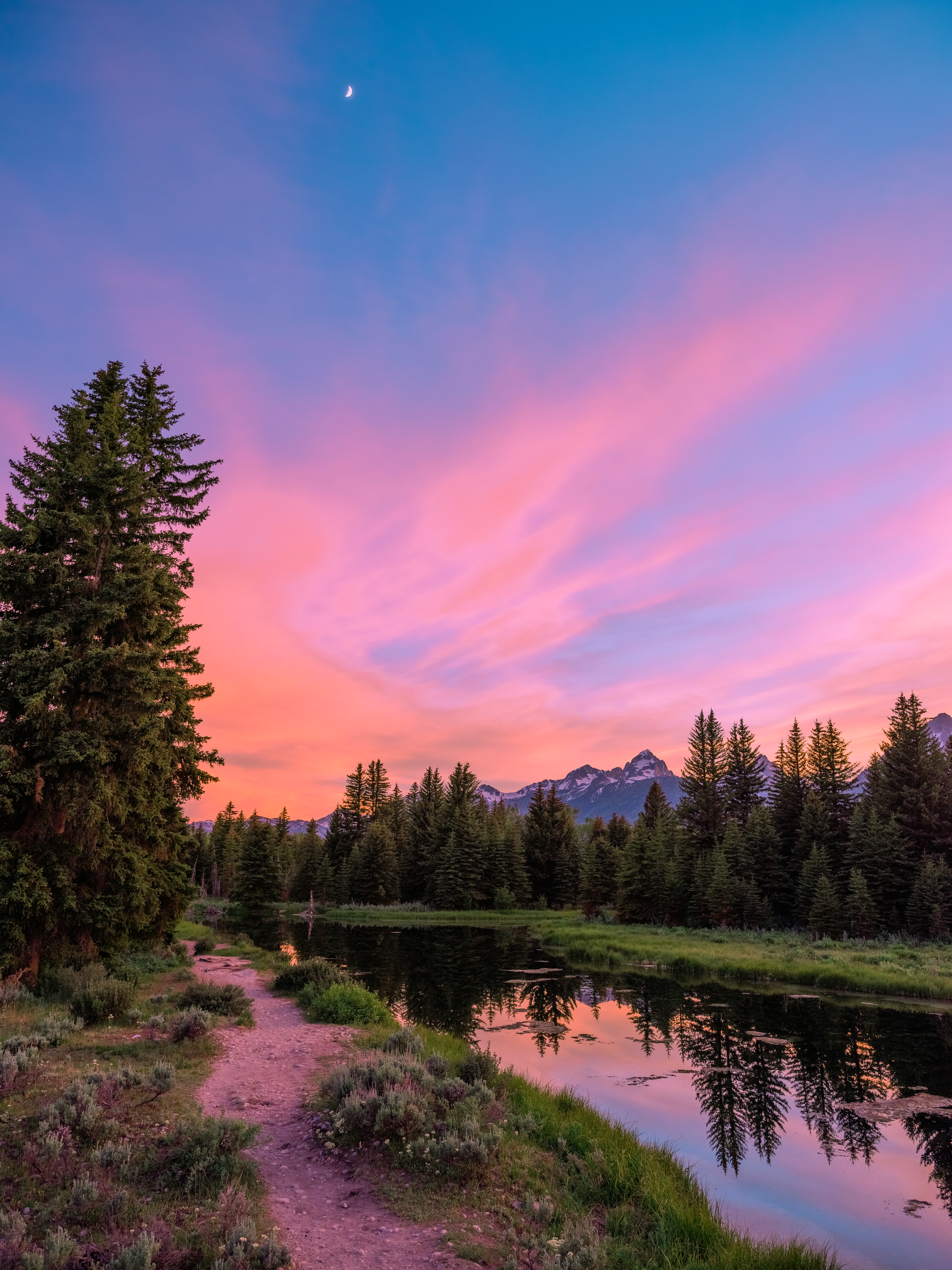 One of the Impressionist artists who was fascinated by the ability to capture a moment in time was Edgar Degas. He explored photography as a creative outlet, and integrated his knowledge of the medium into his art, such as in his sketches and paintings. In Degas' paintings, we can observe the use of cropping as a technique, where only a portion of the subject is included in the picture plane. This creates a more intimate connection with the viewer, suggesting that there is a larger scene just outside of the viewer's vision. Cropping later became an important compositional technique for many artists to adopt. In this photography called Drifting Into Twilight by Wolfpack Collective, we can easily immerse ourselves into Impressionistic atmosphere.
3. Beautiful pink coast#255 by 557 oil painting NFT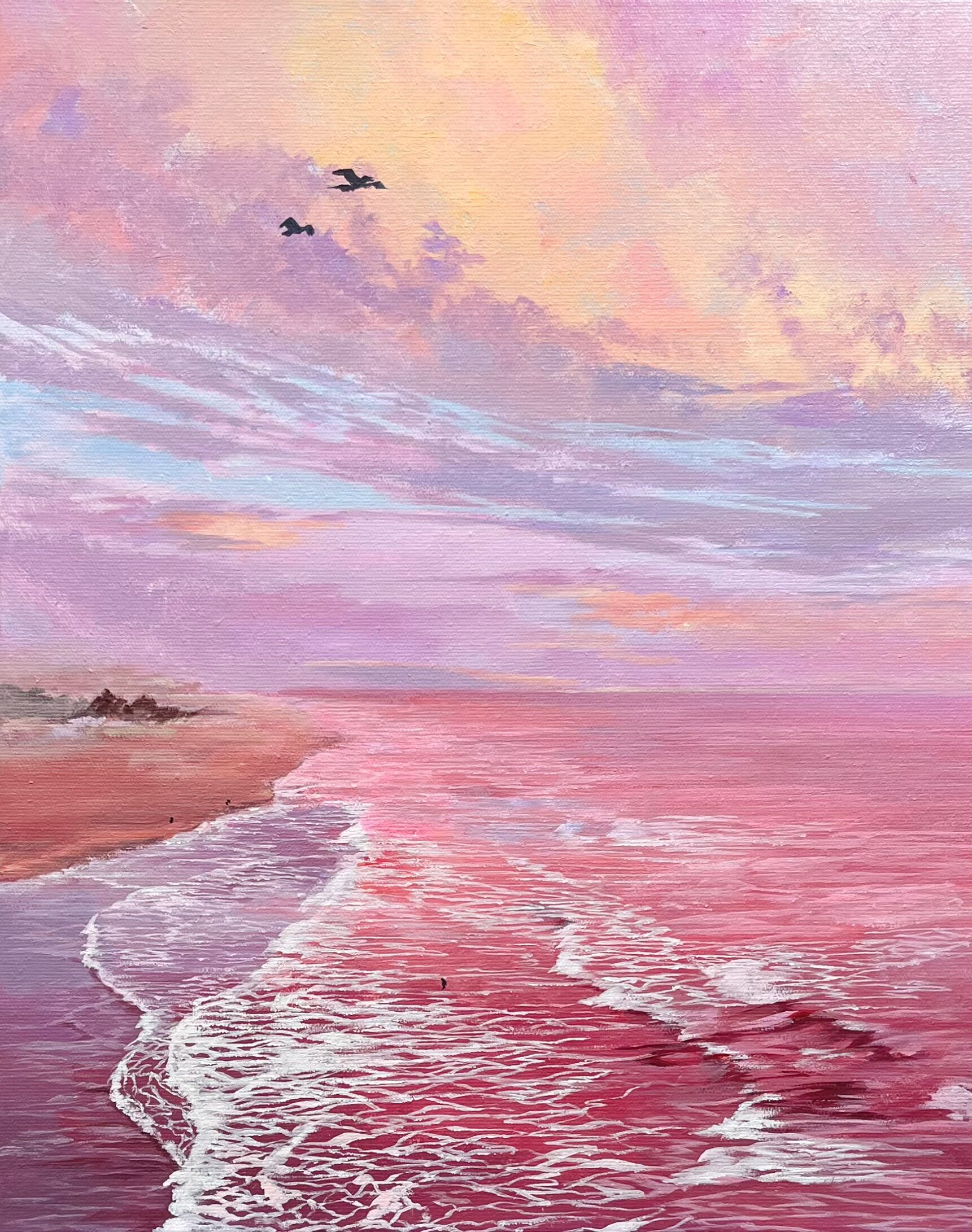 The capture of the light plays the biggest role in this painting, providing us an image full of pastel colors. The beautiful pink coast#255created by @557 oil painting NFTis what the impressionists called capturing the perfect moment of the day.
4. Pink seaside by 557 oil painting NFT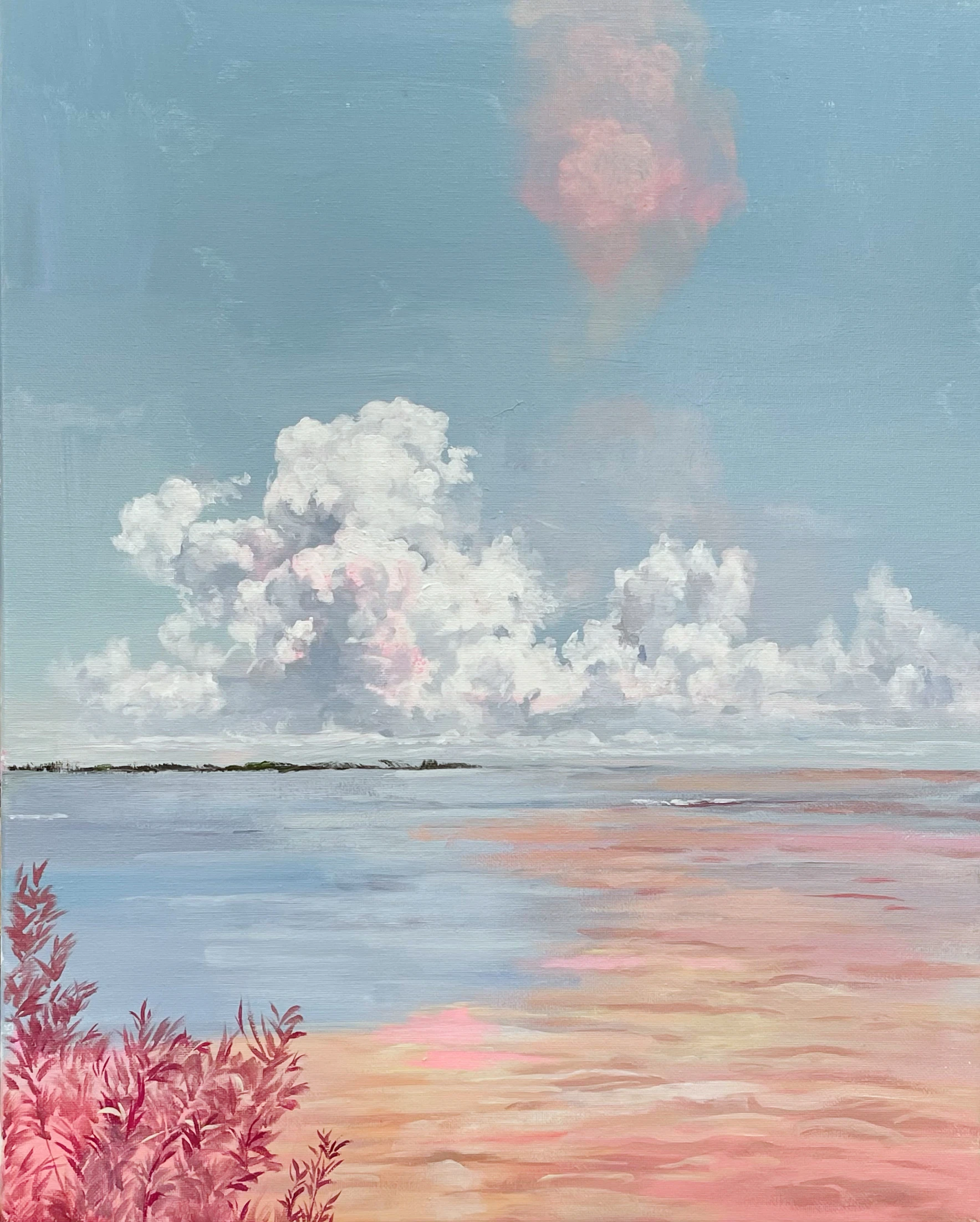 5. Untitled No. 2 by Shafwan Zaidon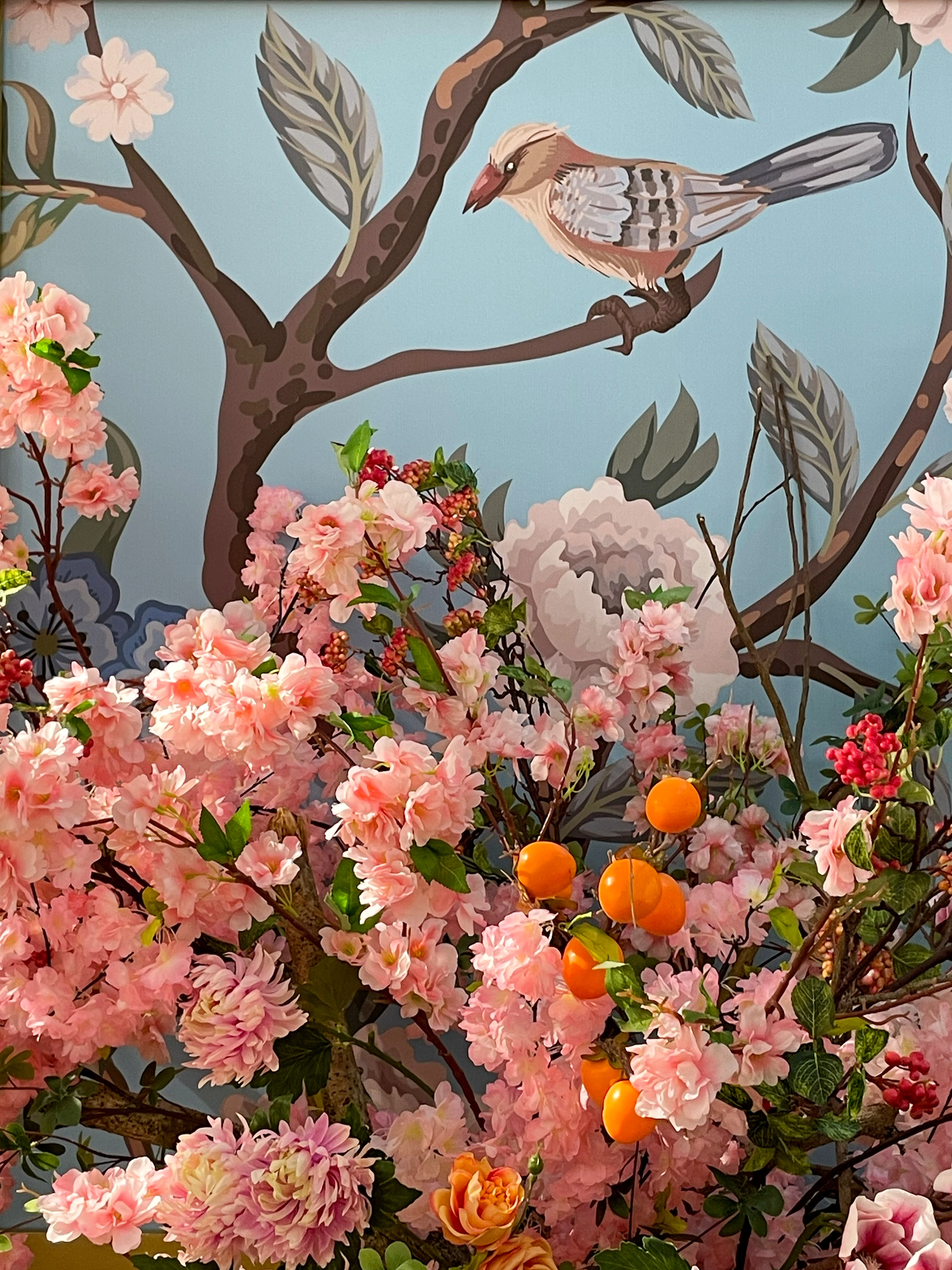 Inspired by Monet depiction of flowers, Shafwan Zaidon created this beautiful photograph called Untitled No.2 .