Welcome back to The Insider by Exchange Art! Explore some of the happenings within the digital art movement on Solana and beyond!

As Solana's price 3x'd over the last few weeks, many were expecting a pullback in the art market. Much to our surprise, we have continued to witness volume increase weekly, and the number of unique wallets making sales also followed this trend. It is a great time to create, buy, and sell art!

Our first round of validator rewards was released, featuring John Lê's lowest supply edition to date. In the subsequent days, we saw a few lucky winners auctioning off their airdrops for upwards of 30+ SOL and many more celebrating the new owners of one of Solana's most coveted artists across social media!

Make sure you stay staked for more chances to win incredible art! Don't forget that the longer you remain staked, the better your chances to win!
---
1. Follow your favorite artists (and collectors)!

You can now follow your favorite creators on Exchange Art! As a marketplace, we try to do everything we can to help with the discovery layer for artists.

We are proud to introduce a highly anticipated feature, Following and Notifications. Never miss a drop again simply by following creators and setting notifications –  be alerted on Exchange and notified via email within the parameters you specify!

Read more about this exciting new feature in our blog.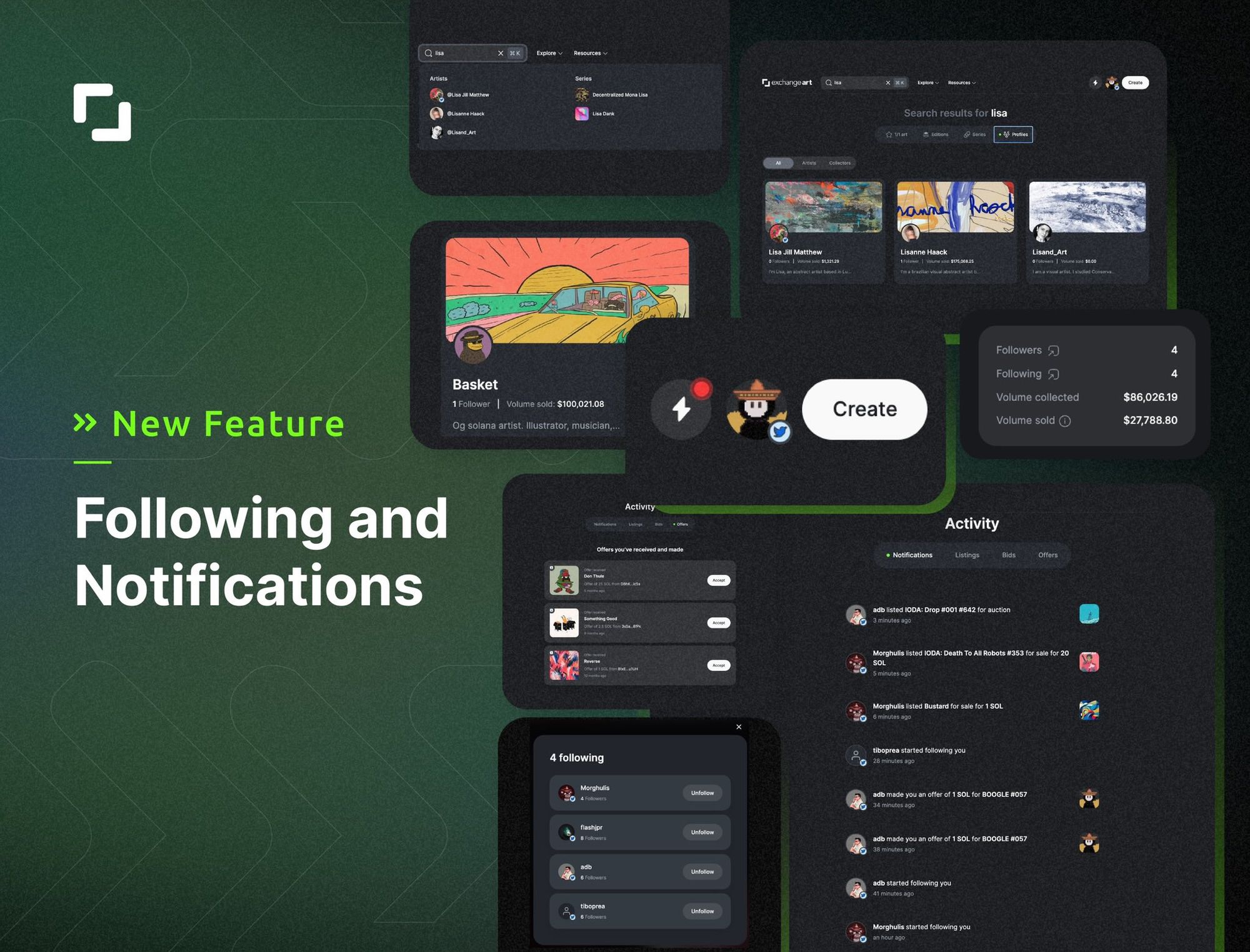 ---
2. The Future is Multichain
Over the last few months, we have watched the trend of artists from Ethereum and Tezos coming over to explore releasing on Exchange Art!

Waves of new photographers such as Casey Joiner, Alex Kittoe, Jakob LR, and Austin Visual lead the charge of a passionate group of artists excited to release on Solana. While artists like ADHD, Ilan Derech, Laura El, Sleepr, and more continue to showcase the way to utilize being a multichain artist.

We fully support artists maximizing their opportunities and look forward to seeing which collectors come to discover the fantastic art that exists on Solana as creators explore other chains!
---
3. Beeple Studios
Digital art continues to gain a foothold in the physical world and cross more deeply into the art world. Earlier this week Beeple announced the highly anticipated grand opening event for Beeple Studios in collaboration with Christie's! Artworks from several top artists in the NFT community will be showcased alongside Beeple's work in what is sure to be a unique experience. The future of art is digital, but that doesn't mean it can't also take part in the physical world!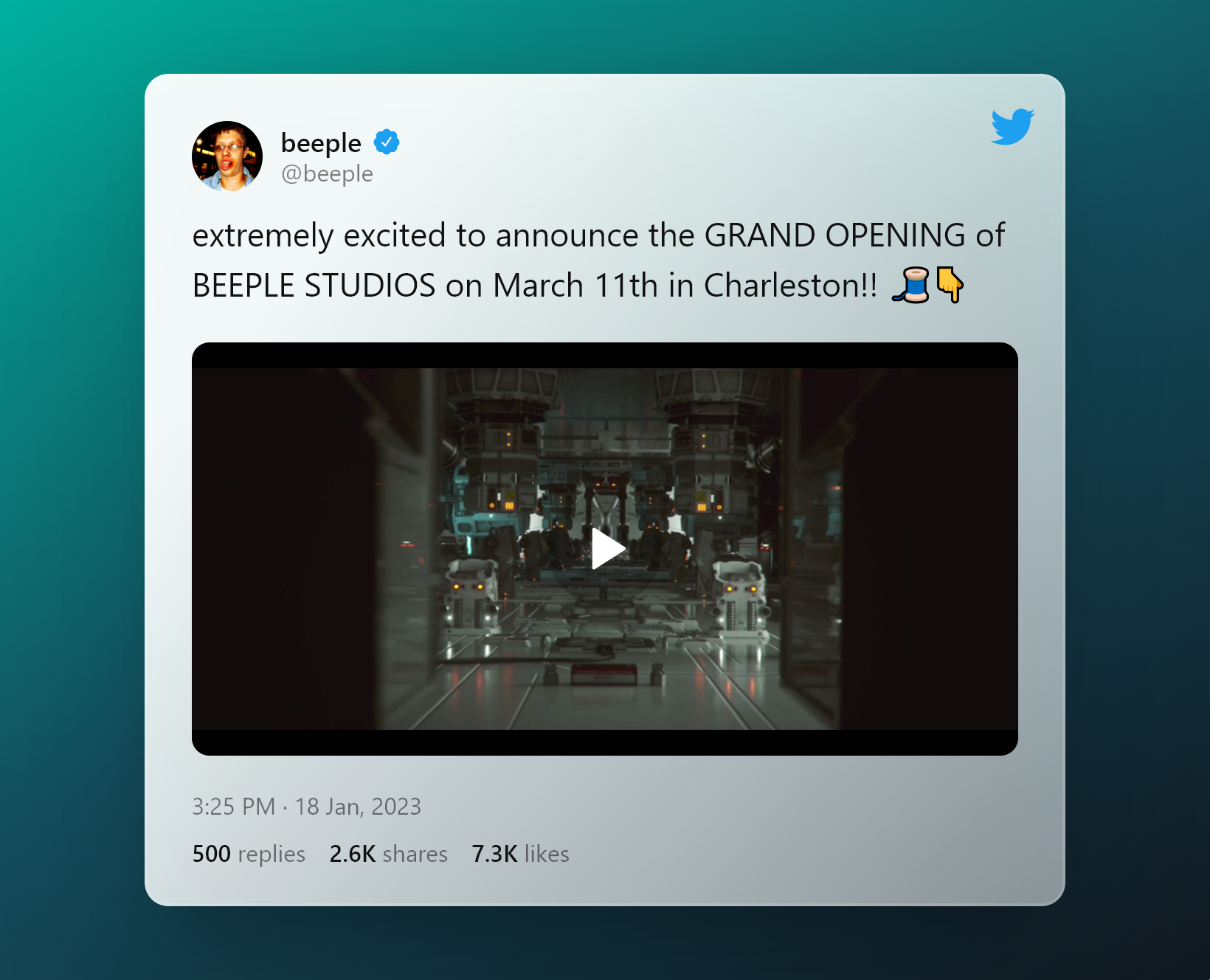 ---
4. Artist Workshop Series

We are thrilled that the Artist Workshop Series has been so well received by the community. These videos have been a great way to learn more about artists and the strategies they use to be successful. Interviews with Andrew LyKo and Rebecca Rose are coming out soon, so watch this space!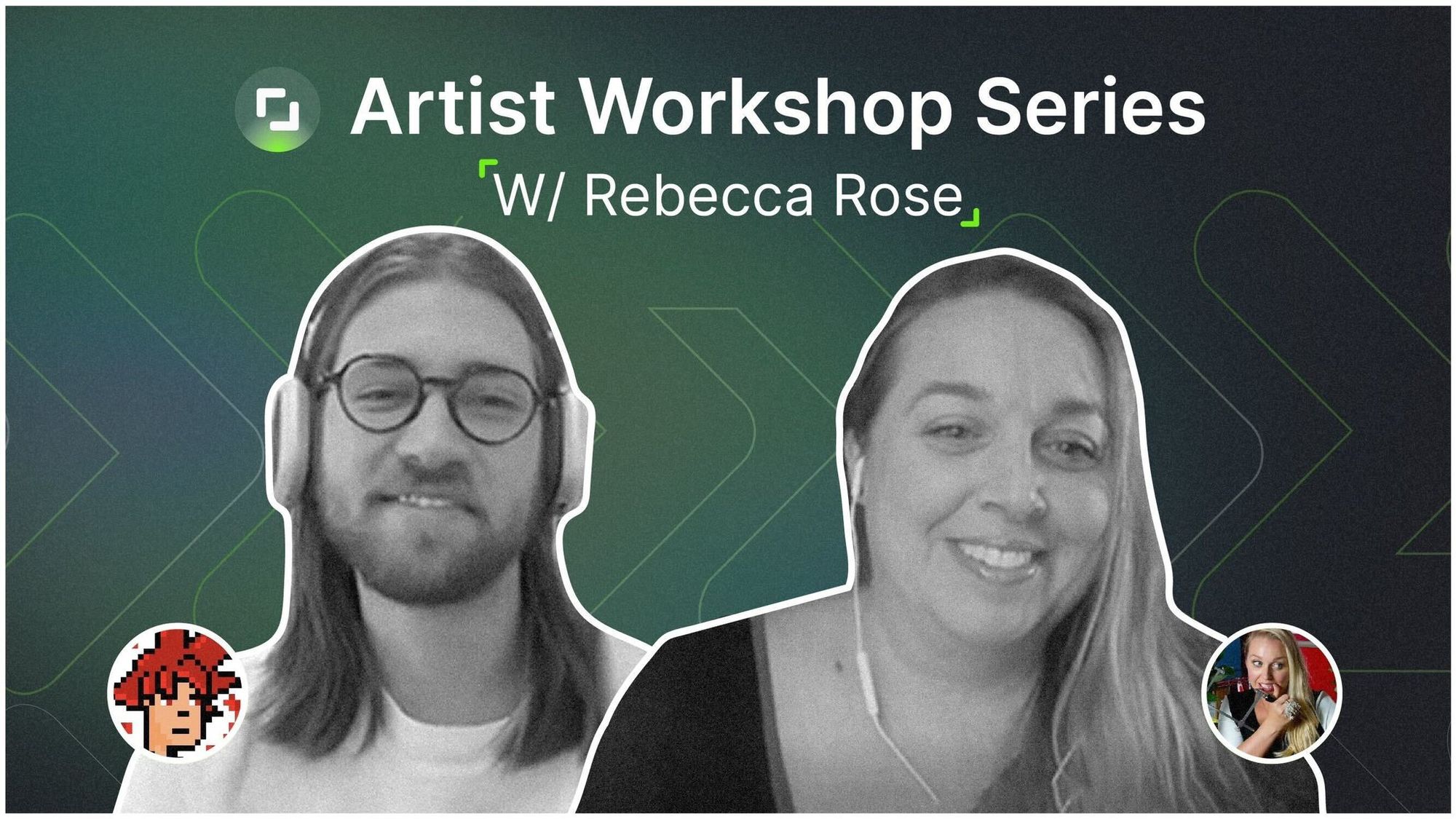 ---
5. Physicals On-Chain

A growing number of artists are putting their physical artwork on-chain, such as Lisanne Haack, Andrew LyKo, Helmut Poll, Tony Tafuro, and Wetiko with their paintings and Nevin Johnson and Johnny Jordan with their photographs.

Highway is also jumping into physicals with his new series Dust 84, created through a fascinating digital to physical process. Although complications exist such as materials and shipping, many collectors appreciate displaying a physical on their walls!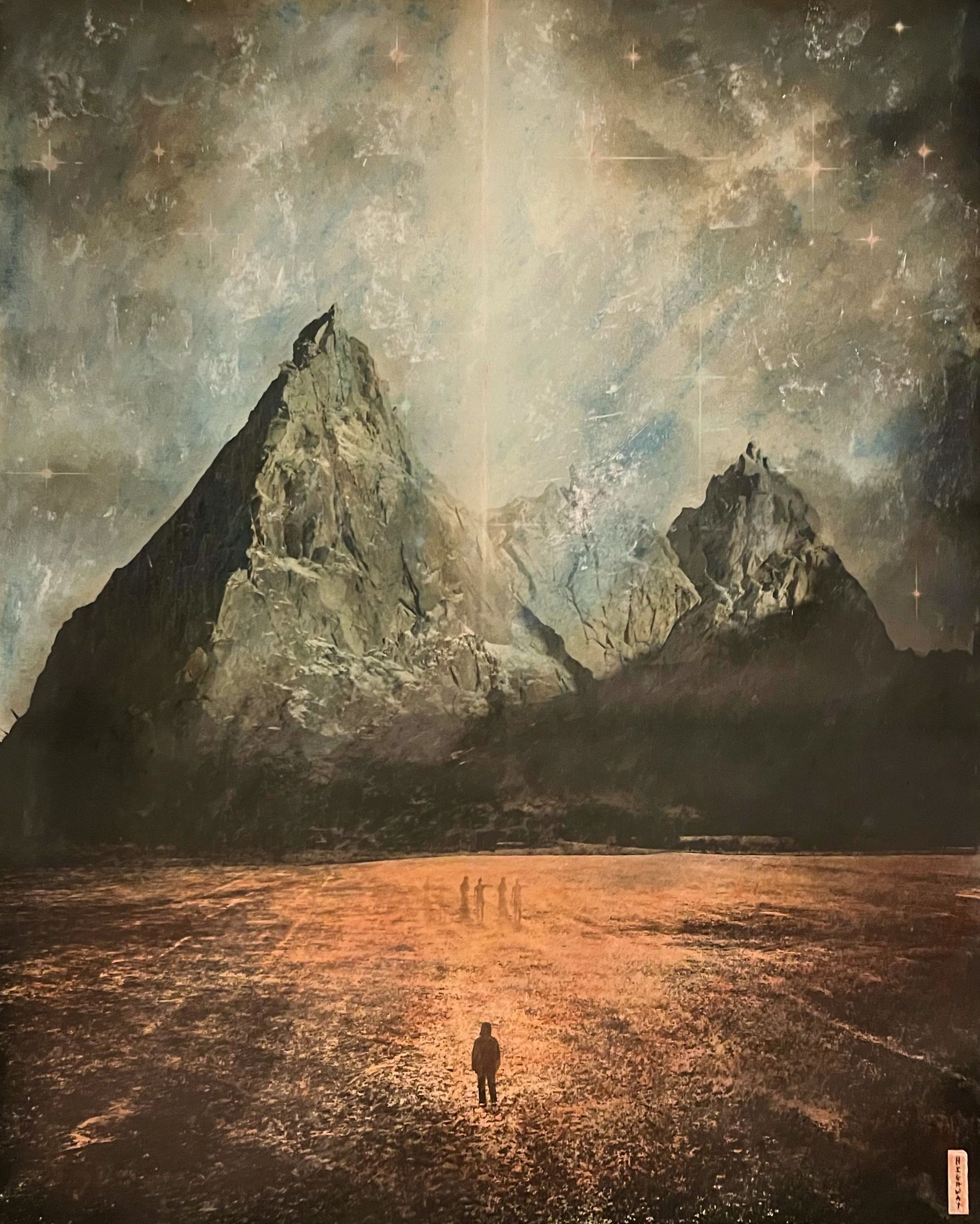 ---
If you're in Istanbul for the Solana Hacker House, check out the Exchange Art Gallery and the panel about the Turkish crypto art community on Friday, February 3!