Event season is in full swing, and NFT NYC was another great reason to bring the Solana community together! This year felt like the most organized conference to date, with many projects joining forces to amplify their messages. Fewer events led to great attendance with a less stressed crowd! A prime example of the unity shown was the gallery organized by J.T. Liss, an incredible collage artist and community leader who obtained sponsorships to make his event a reality.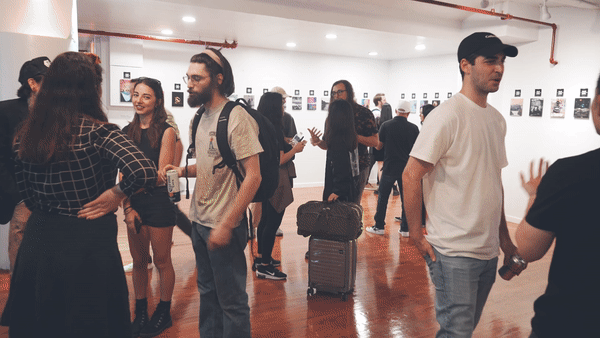 J.T. and partner PenguLoveNFT brought together 50 artists of varying styles, popularity, and location from the Solana ecosystem. The works were available for purchase on Exchange Art, and we were delighted that collectors purchased artwork in person at the intimate event!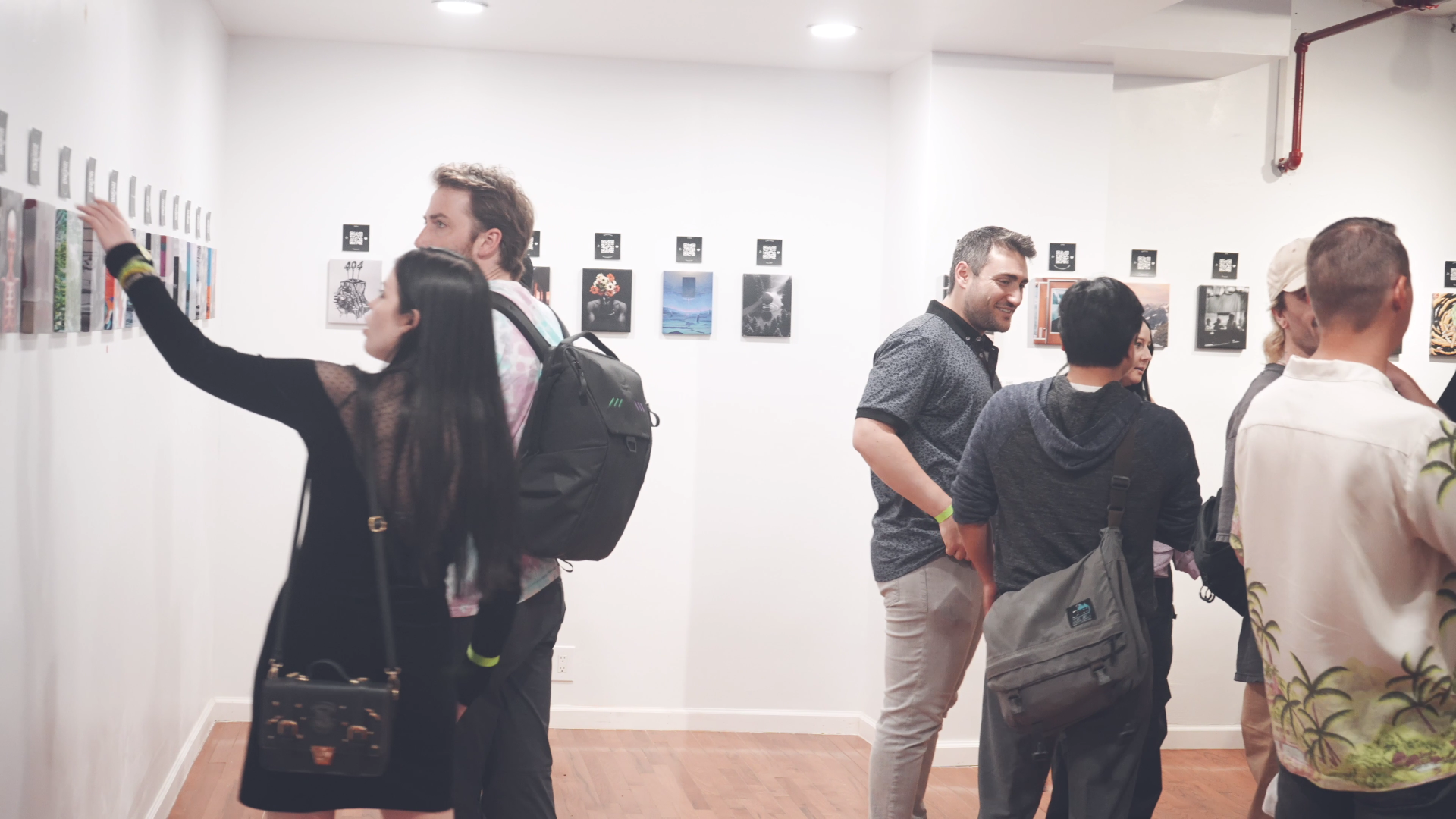 The Austin Hacker House was a fantastic gathering of the Solana community that focused on amplifying women's voices and experiences! We were thrilled to organize an exhibition in the Exchange Art Gallery that displayed artwork by eight female artists that considered the natural world with a beautiful floral installation.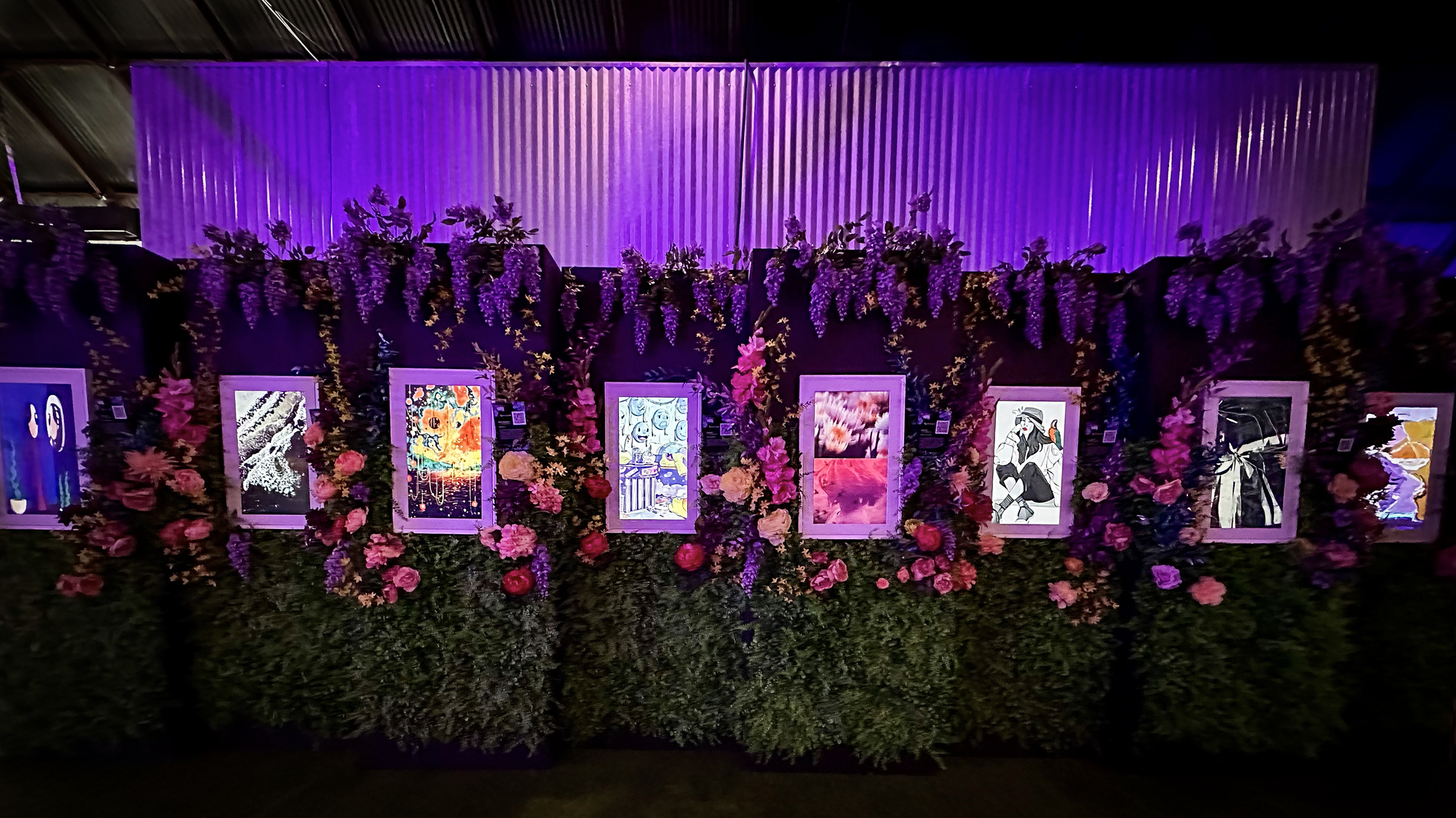 We also organized a panel about digital art with Churro, Essjayne, and Symbolic Artist, whose work was on view in the gallery. They discussed their experience as female digital artists on Solana and the significance of nature in their work. We loved seeing so much support for women in web3!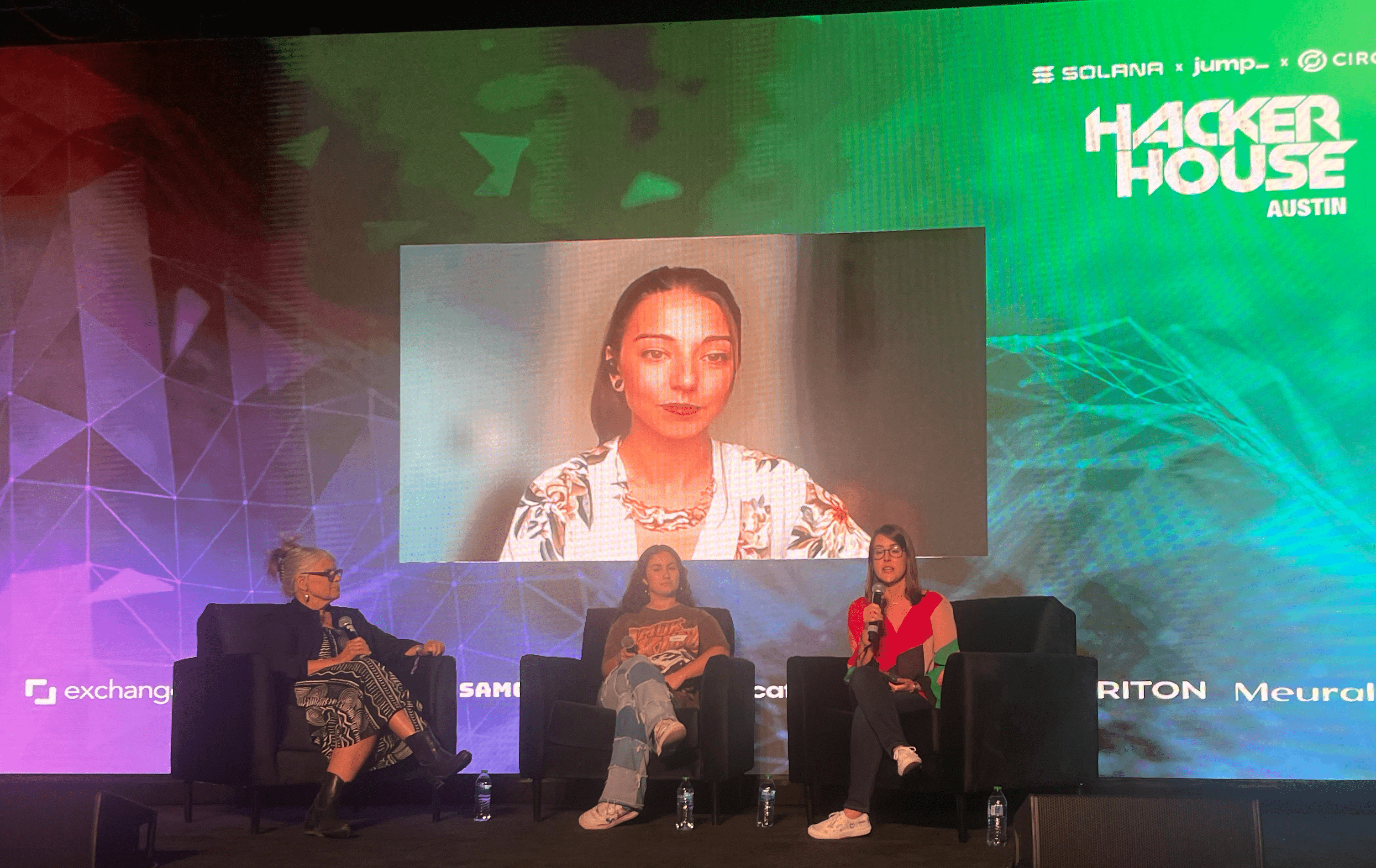 Generative Art is heating up
Over the past few months, we have seen more code-based artworks being released on Exchange Art. Much of this influx is due in part to Code Canvas spiking interest within the Solana community on this impressive medium. Through education and bringing quality releases, the market has started paying attention to this burgeoning fine art movement!
This enthusiasm is evident with the most recent Code Canvas release, Umbrae by Alessandro Fiore, whose painterly qualities captivated the Solana art community and even brought first-time buyers to Solana to support this accomplished artist's works. The collection sold out, bringing with it an increased excitement for the world of long-form generative art! Explore Umbrae on secondary as well as all of the past releases!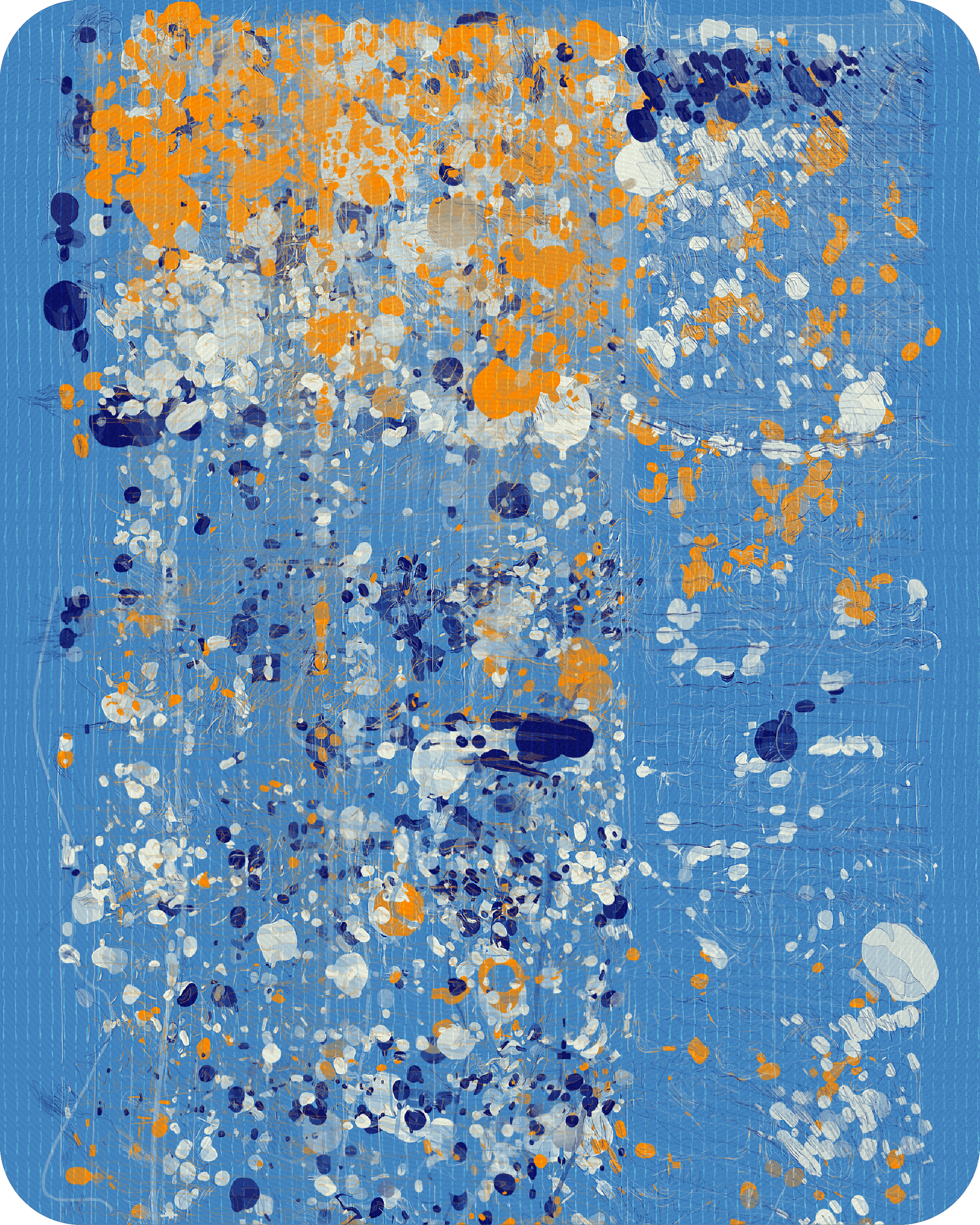 Digital GRAILS for sale
Although 3AC's Starry Night Capital is now defunct, the organization collected incredibly high-quality art and 'grail' NFTs. Starry Night Cap, as it is known around the crypto ecosystem, made acquisitions driven by an ethos of acquiring the rarest and highest quality works that were on the market. From CryptoPunks to Fidenzas, this extensive collection represents the emergence of the crypto art movement and the boom of on-chain generative art.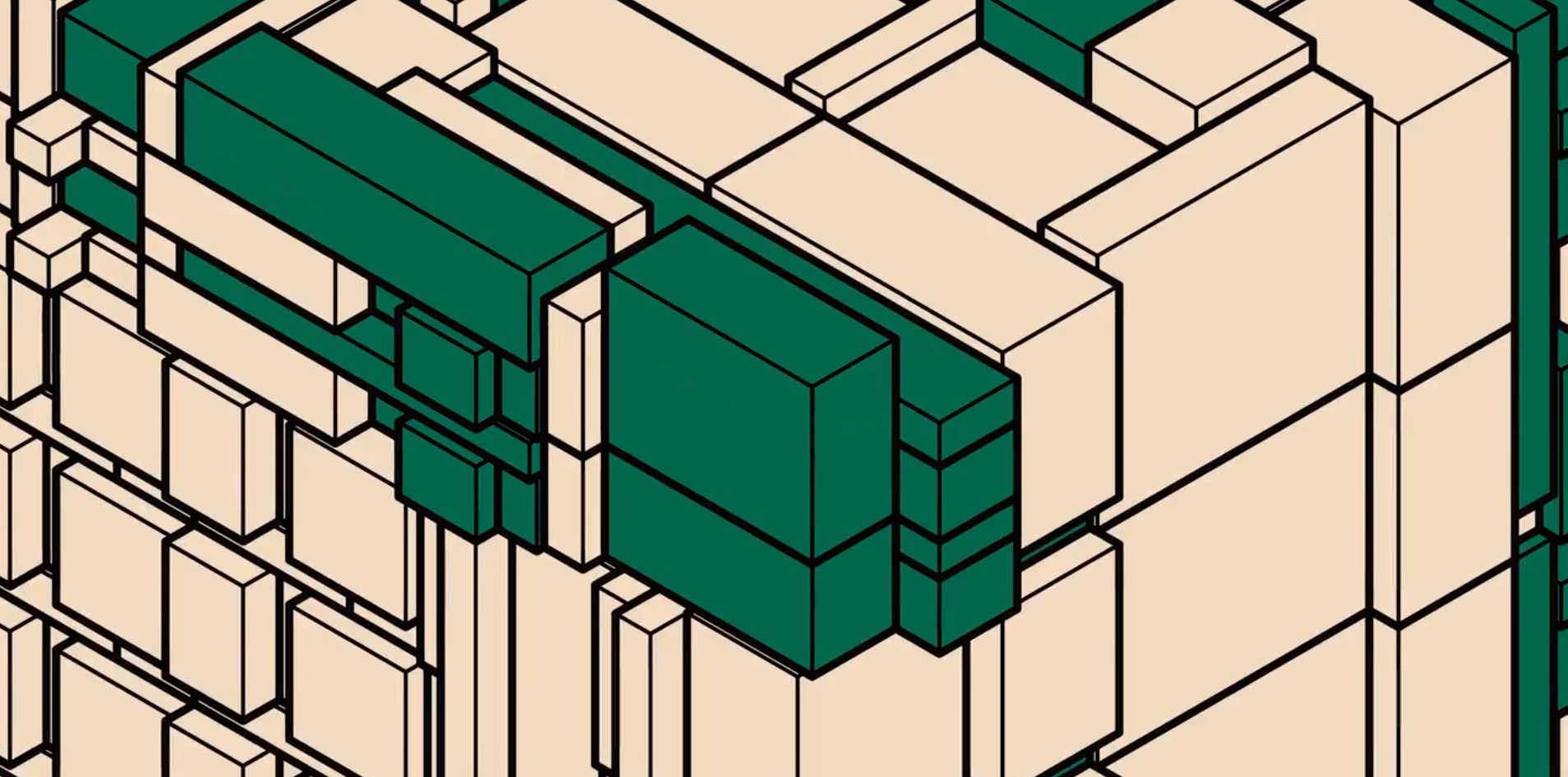 These significant lots have buyers ready from the NFT space as well as the traditional art market as many of these pieces are incredibly sought after. Sotheby's states that this collection is "poised to redefine the way we think about and appreciate digital art." The collection, titled Grails: Property from a Digital Art Collection, will be released in multiple chapters, cities, and sale formats. Explore more about this historic moment here.
Why Art History matters
You may have noticed an increase in educational content specifically related to art history. On the Exchange Art Blog, Canvas Chronicles articles introduce an art historical movement and relate it to current digital art practices, while Beyond the Surface articles discuss various types of media and exciting new artwork. We invite you to check out these articles and contextualize your work within the history of art!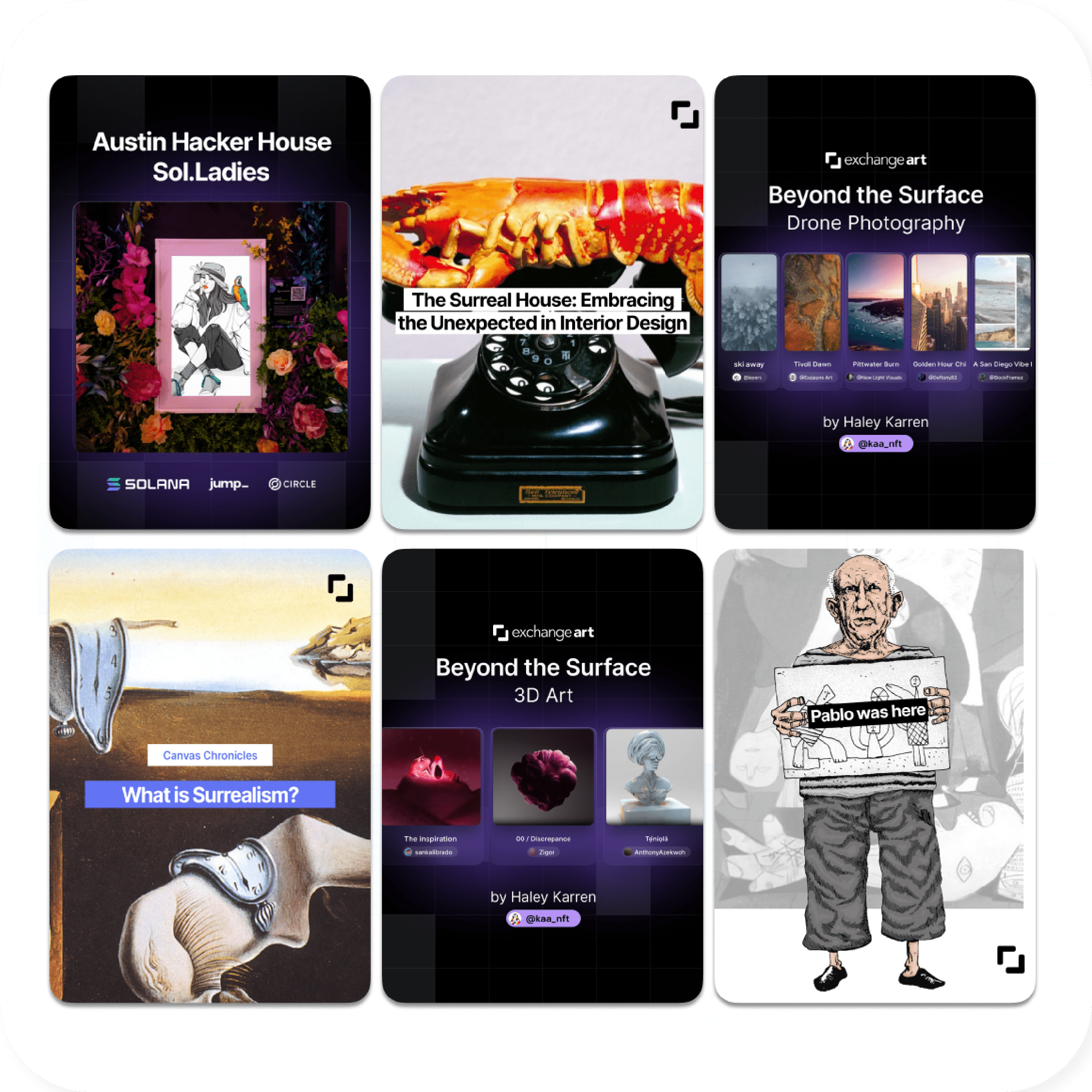 Upcoming events
We are thrilled to organize the Exchange Art Gallery to display exciting digital art at the upcoming Solana x Jump x Circle Hacker Houses in Taipei, New York City, and Tel Aviv! The Hacker Houses are a fantastic way to connect with the Solana community. If you're an artist located in those cities or are planning to attend, please let us know! We would love to display your artwork.