At the Sol.Ladies Hacker House,  taking place in Austin from April 20 to April 24, we are thrilled to curate the Exchange Art Gallery! This Hacker House, organized by Solana x Jump x Circle, is focused on amplifying women's voices and experiences. The overall theme of the Hacker House is nature, so we are displaying artwork by female artists that consider the natural world. The artwork is beautifully displayed on Meural digital frames in a floral inspired installation.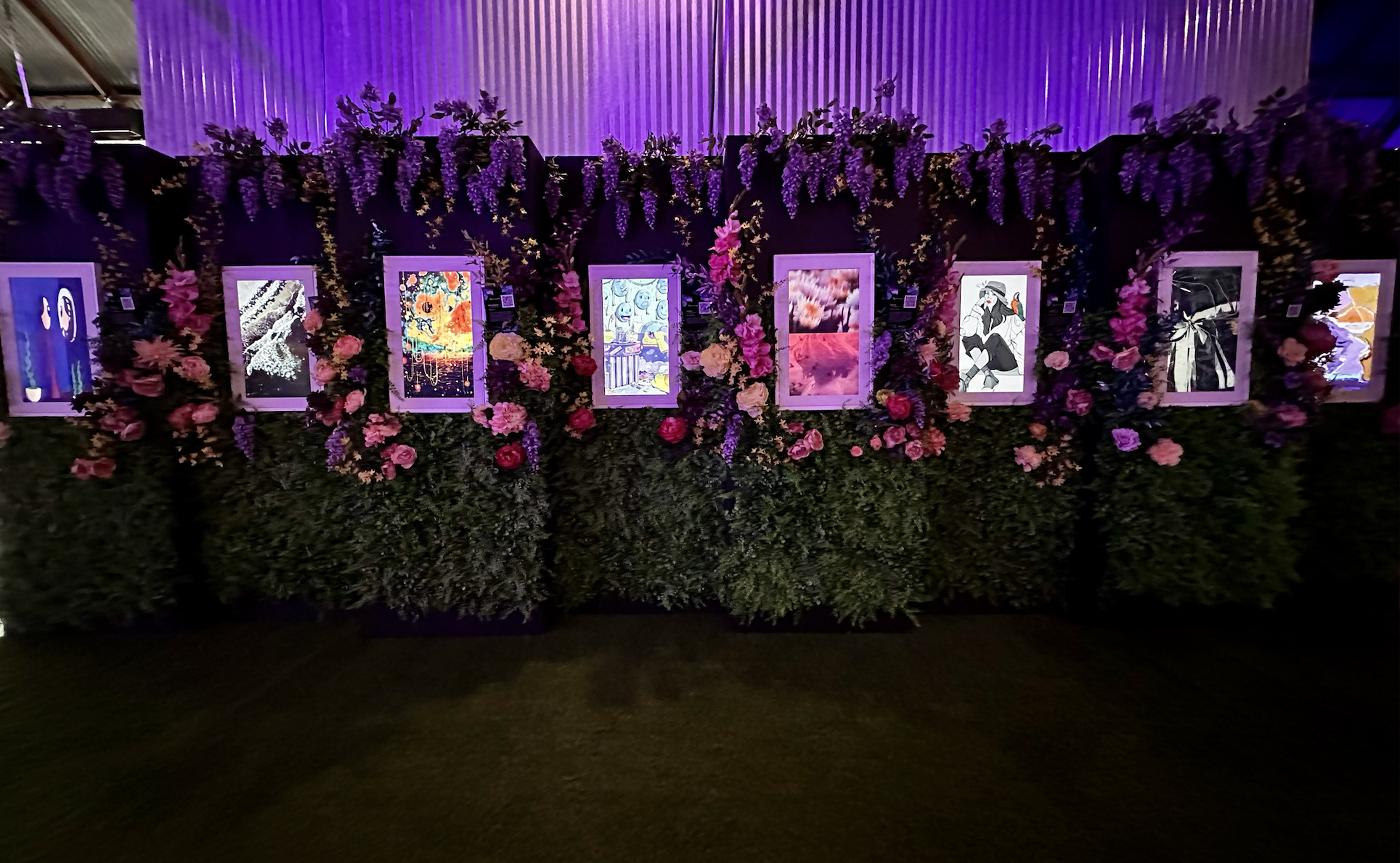 The digital art panel featured Churro, Essjayne, and Symbolic Artist, who discussed their experience as female digital artists on Solana and the significance of nature in their work.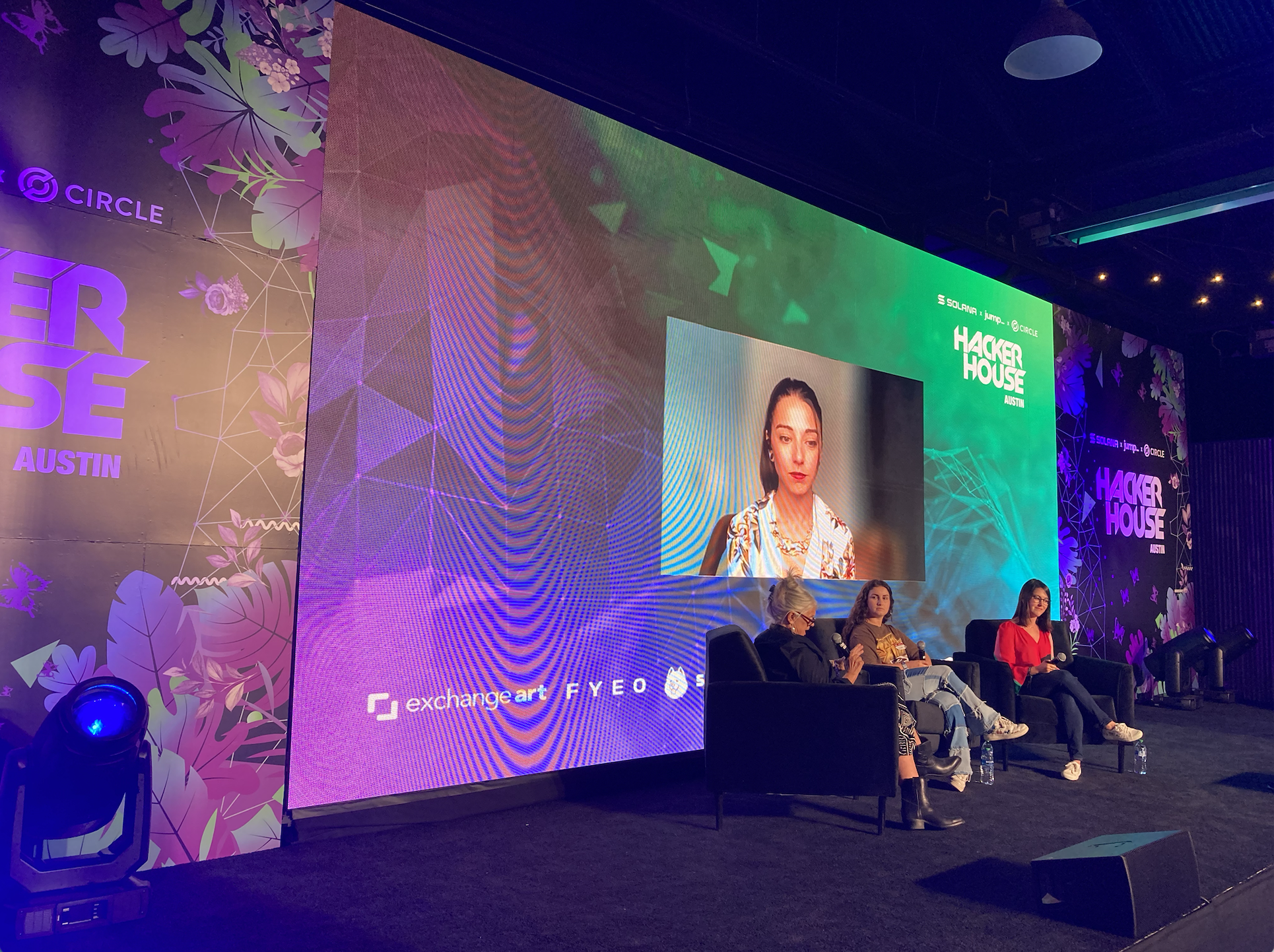 These are the eight artists featured from left to right in the installation:
Austin-based illustrator Churro focuses on the reflection of who we are, how we connect to the earth, and nature around us in the series, Natural Reflections. The artist depicts herself as flower girl, the main character, and explores her relationship with nature, her understanding of herself, and how her thoughts and emotions relate to the broader world.
The Earthpainting series by Essjayne is a love letter to the planet, an exaltation of the natural world in all its wonder. Essjayne uses a drone to explore perspectives typically beyond the human experience. The resulting compositions represent an intimate conversation between the artist and the landscape, coalescing in a moment of beauty.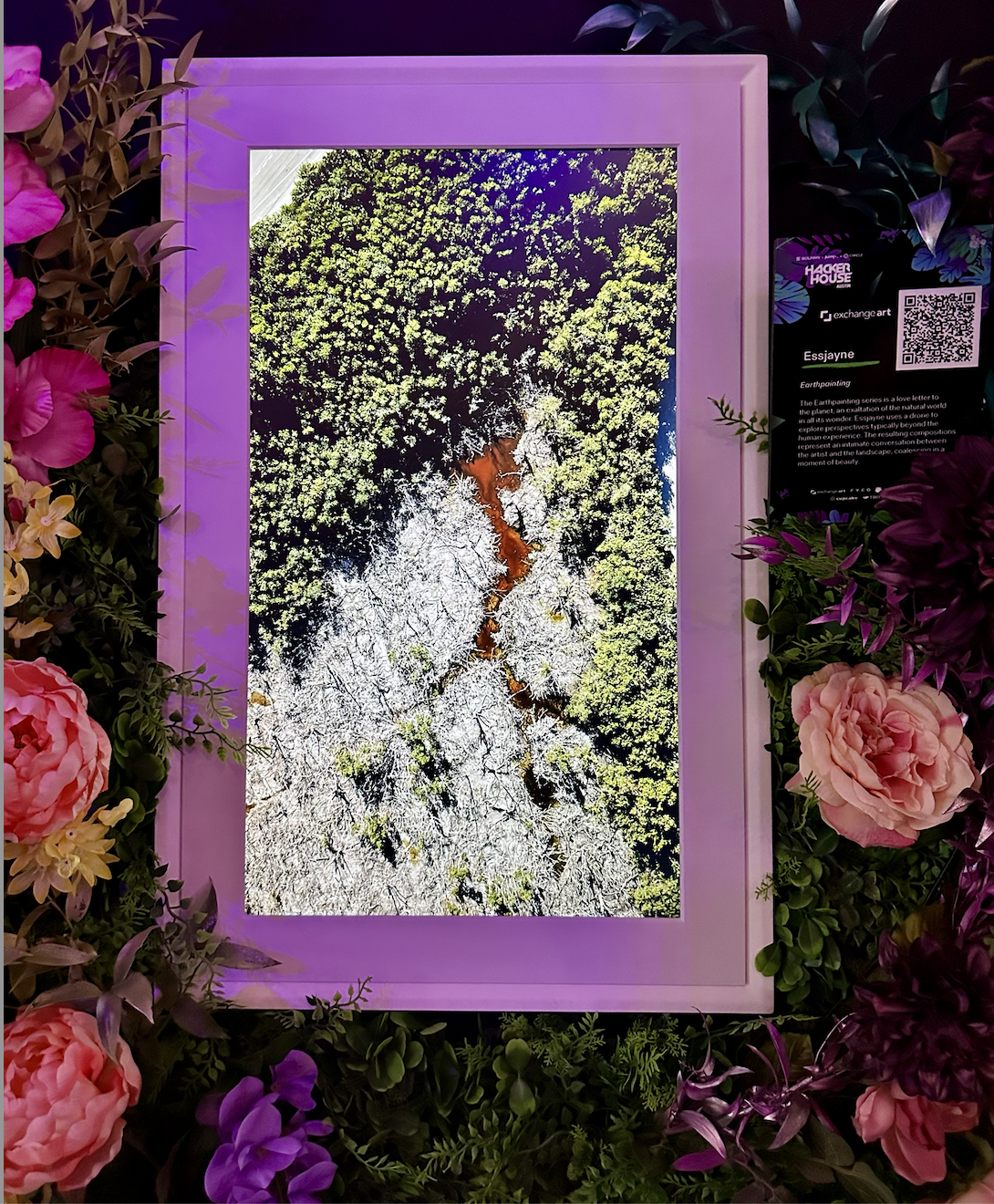 Holly Herbert is a classically trained artist with a degree in fine art. In Marooned, Herbert depicts a lone figure amidst an expanse of wonder. In a fascinating process, the artist scans physical watercolors and alters them digitally to create these stunning works that combine figuration and abstraction in a surreal celestial landscape.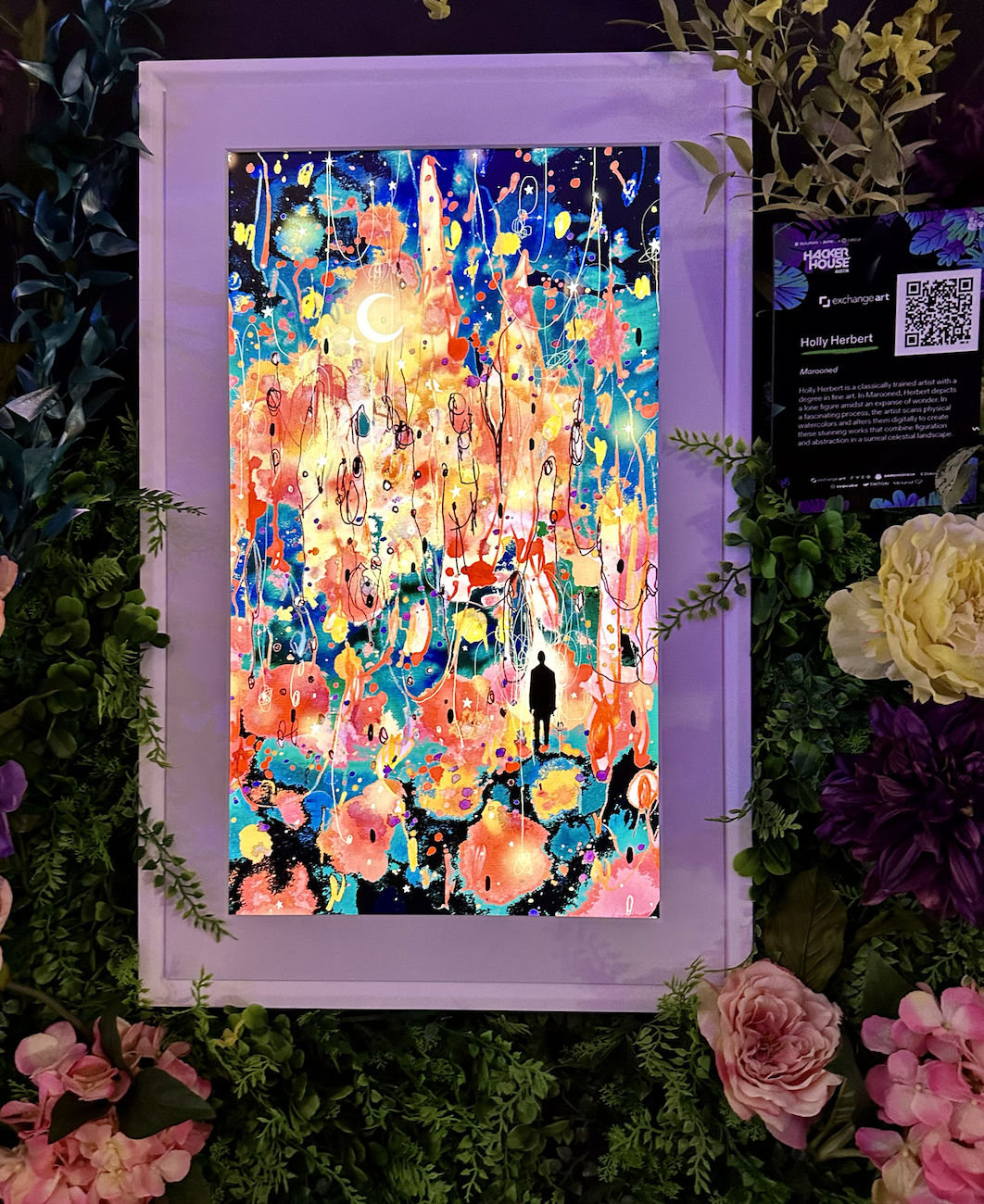 An artist with a vibrant and whimsical aesthetic, Hyblinxx is creating Becoming Blinxx, a highly personal series exploring mental health and emotional intelligence. Each piece depicts the protagonist, Blinxx, as she navigates her daily life.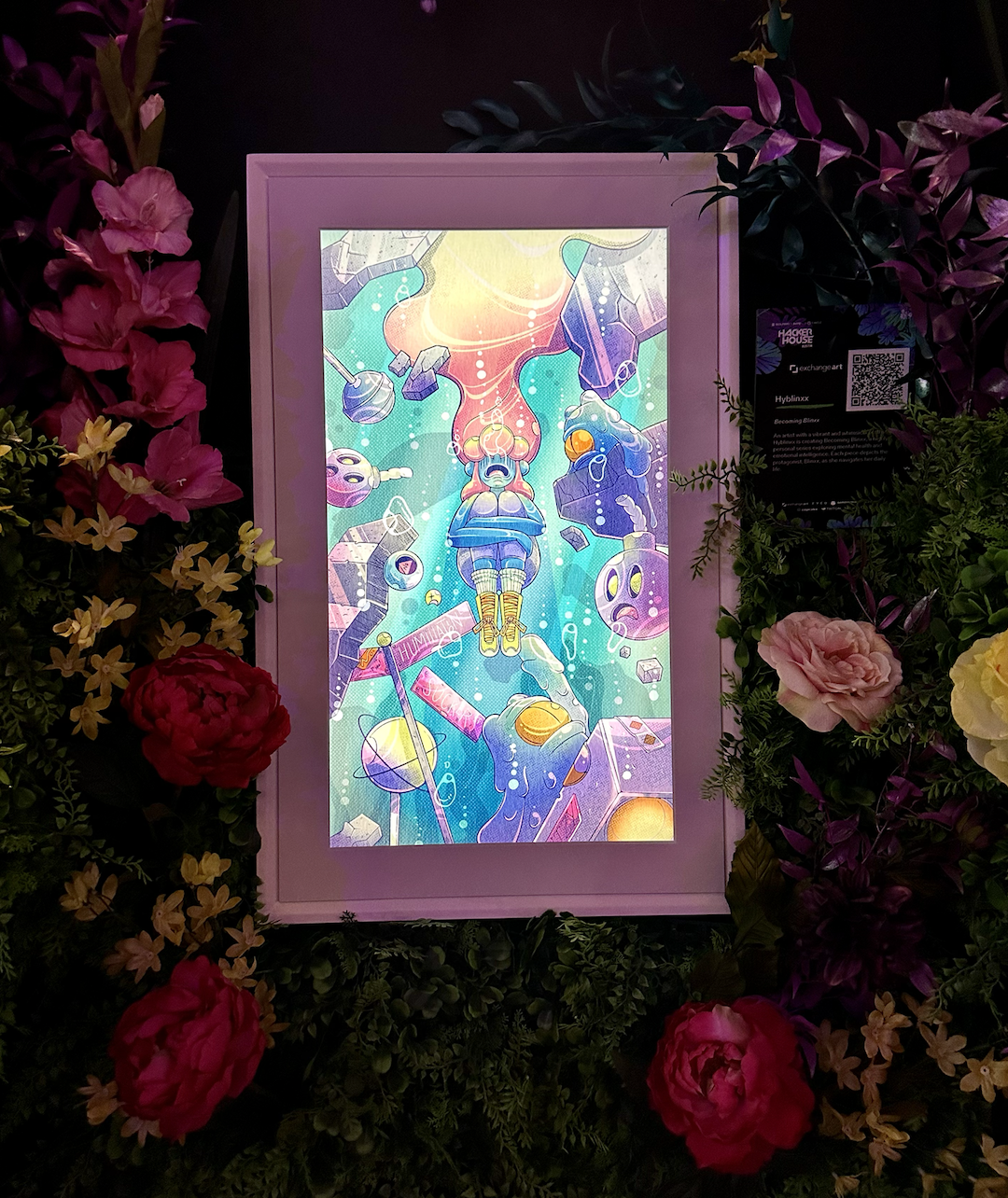 Joanna is a photographer based in India. With a soft and hazy aesthetic, A Story in Two Parts is beguiling in its simplicity. These works originate as two separate images – a self-portrait or portrait of a woman and another loosely related image that are collaged together. Joanna edits the image in post-processing, creating an evocative and poetic final work.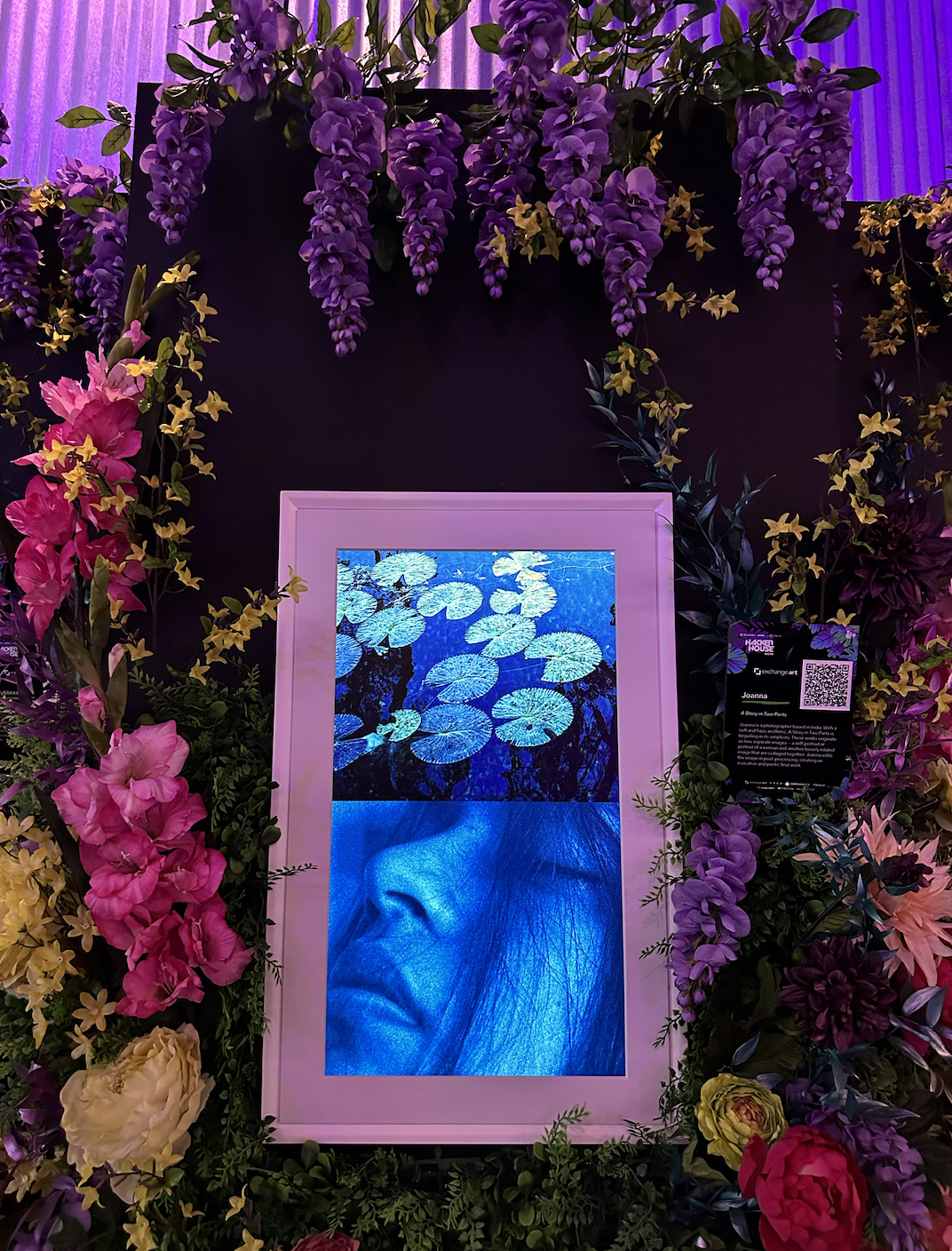 New York City-based digital illustrator Laura El is renowned for her signature curving lines and unique aesthetic. In these dual portraits, Laura beautifully juxtaposes black and white with slight use of color. She incorporates nature through the birds that lovingly perch on the protagonists - a vibrant macaw and subtle doves.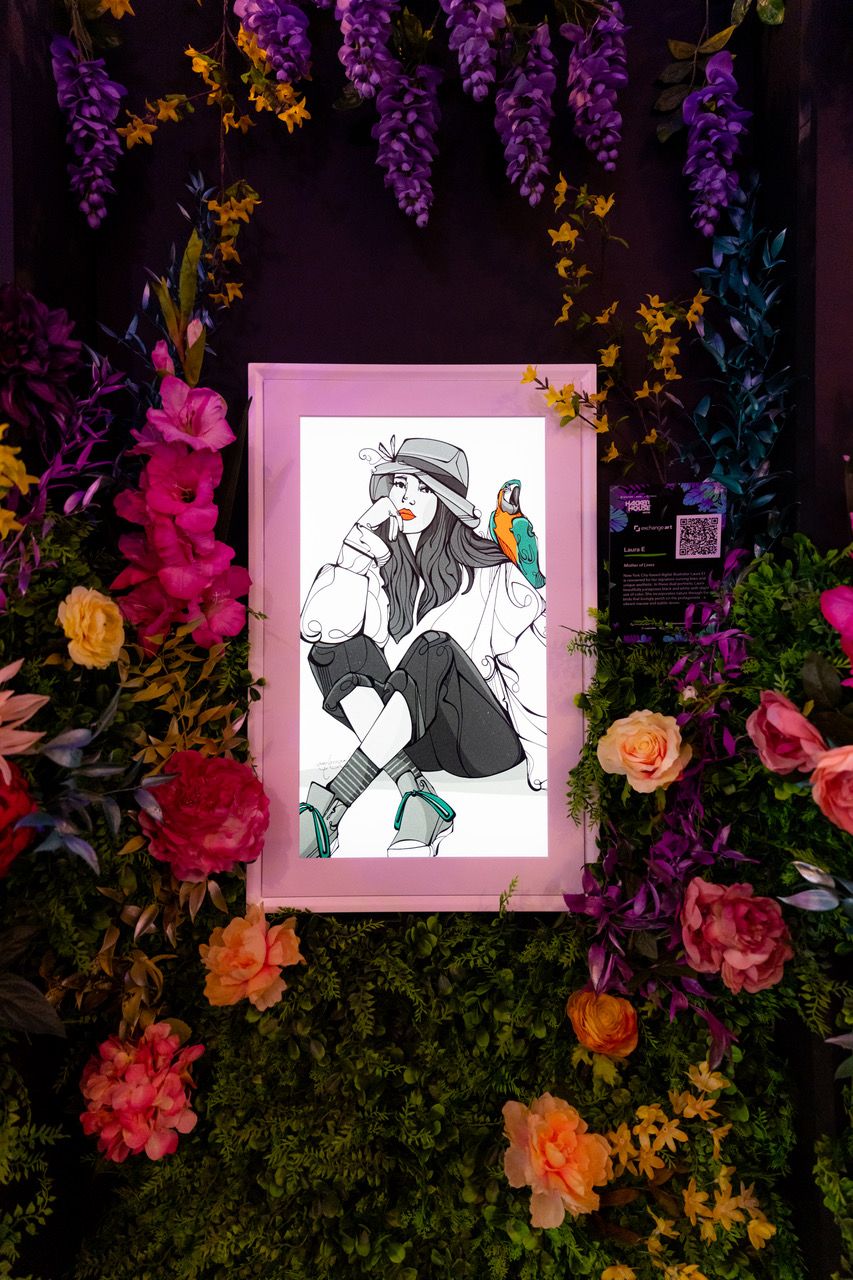 Expressionistic artist Lisanne Haack works with color, line, composition, and form in her exuberant paintings. In this digitally native series of editions, Coterie, Haack embraces loose floral imagery and  thoughtful use of color.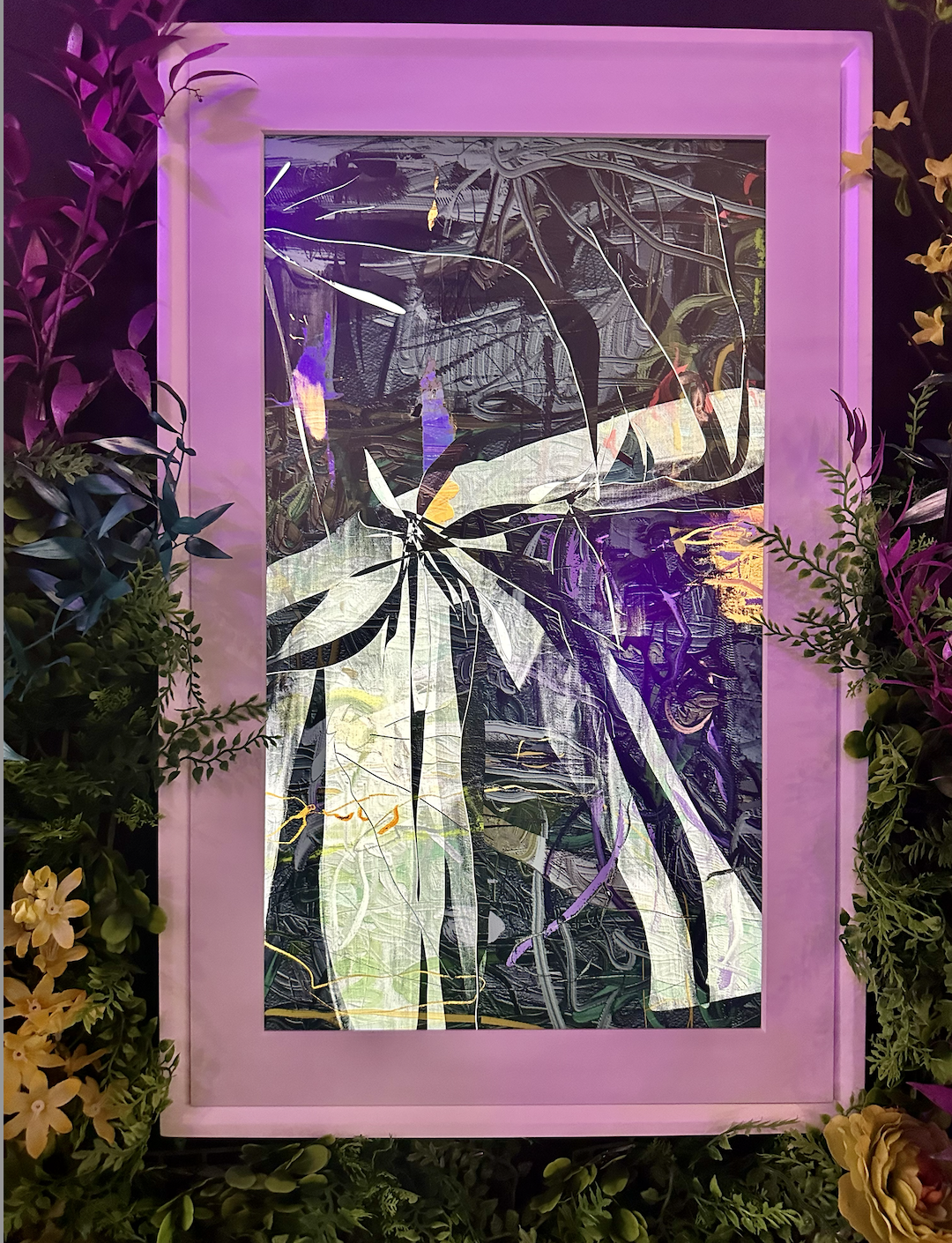 Based in Texas, Symbolic Artist has worked in physical oil painting for decades and recently expanded her practice into the digital realm. This series of oil paintings, Primal Masks, is an internal reflection of the self and responds to the unconscious, with influences from ceremonial colors, shapes, and forms that evoke expressions of nature.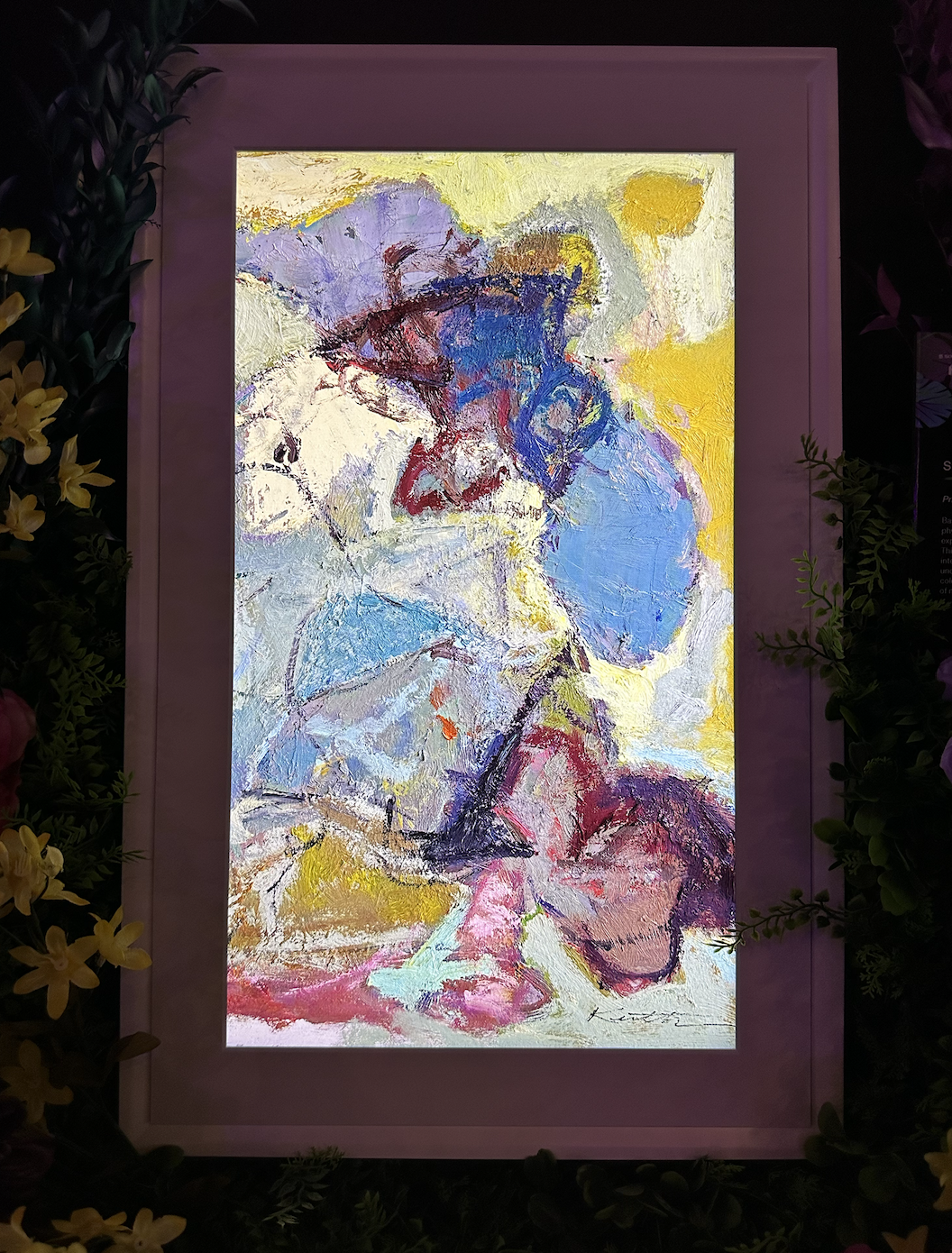 It was such an honor to display artwork by such fantastic, strong female artists!