Spring is in the air! April has arrived, bringing in the rebirth and renewal this season is known for. Many creators are embracing this moment, with an increased number of returning and new artists releasing wonderful works on EA!
Similarly, Exchange Art has been given a massive makeover in one of our most ambitious updates to date! Creators and collectors can now enjoy a fresh user experience complete with a brand new homepage that packs a whopping 300% more promotional space for highlighting creators, including a section entirely devoted to emerging artists! Explore the full update here!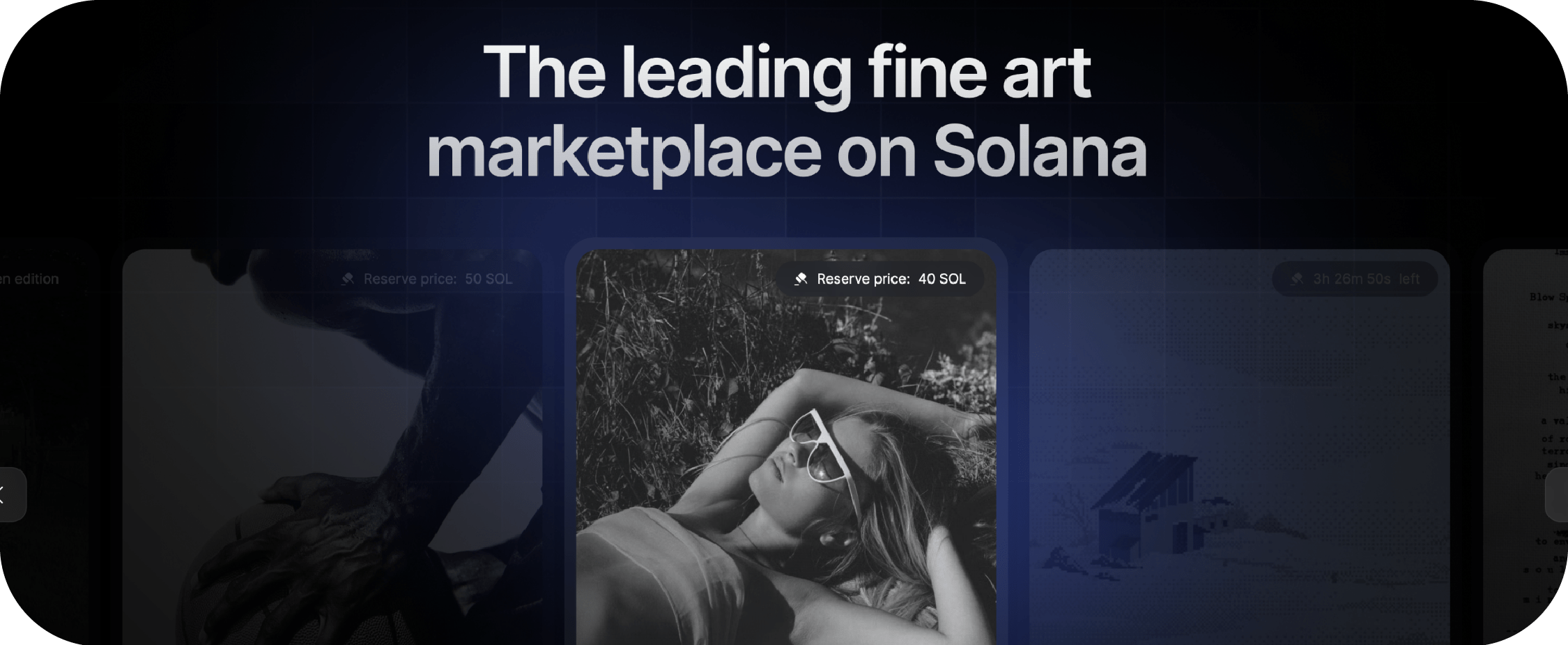 The Art Basel and UBS Art Market 2023 Report
The highly respected Art Basel & UBS Report on the 2023 Art Market was just released, with an entire section dedicated to NFTs.
This focus proves that digital art is no longer a niche or a novelty, but a growing force that is reshaping the art world and challenging traditional norms and practices. NFTs, in particular, have captured the attention and imagination of artists, collectors, and investors, offering new possibilities and opportunities for the ownership, distribution, and monetization of art.
At Exchange Art, we are thrilled to see this trend and its potential impact on the art world. In this context, we are excited to share 9 key takeaways from the latest Art Market Report by Art Basel & UBS.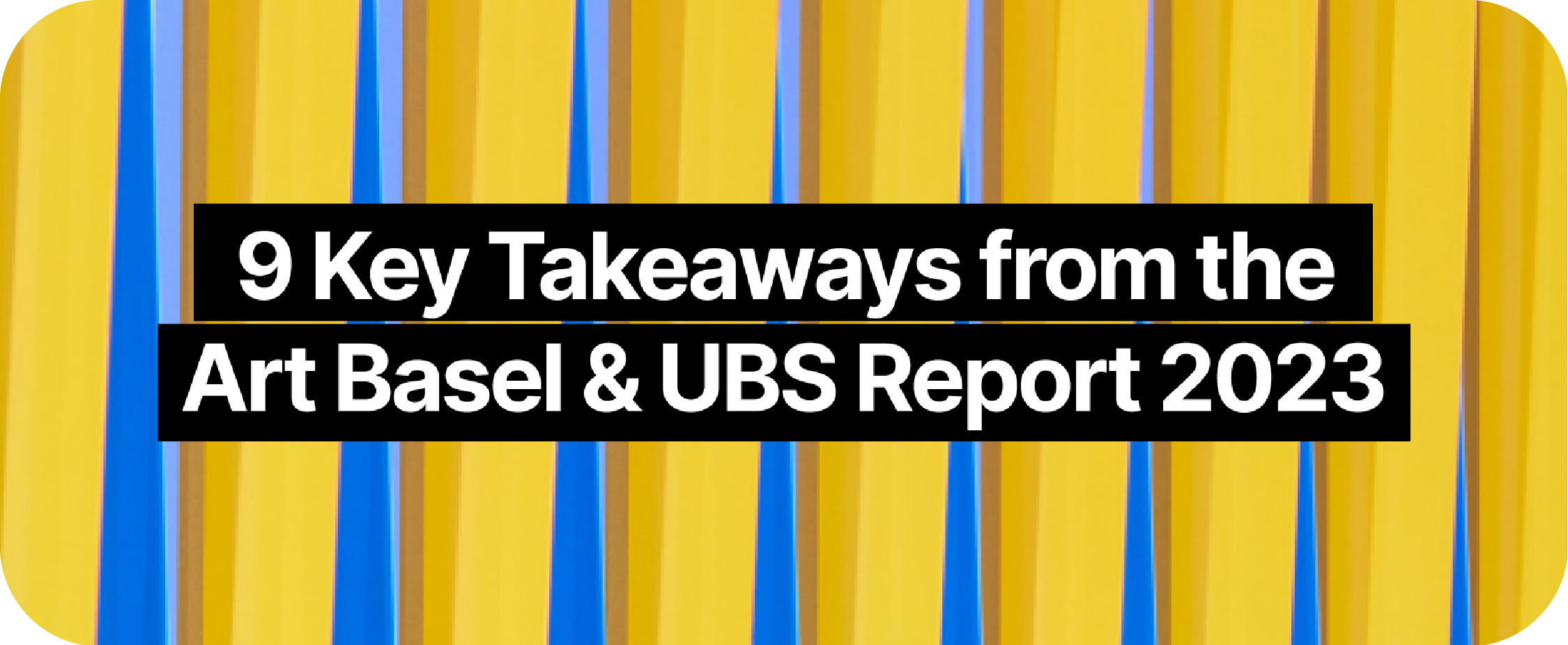 The Importance of Provenance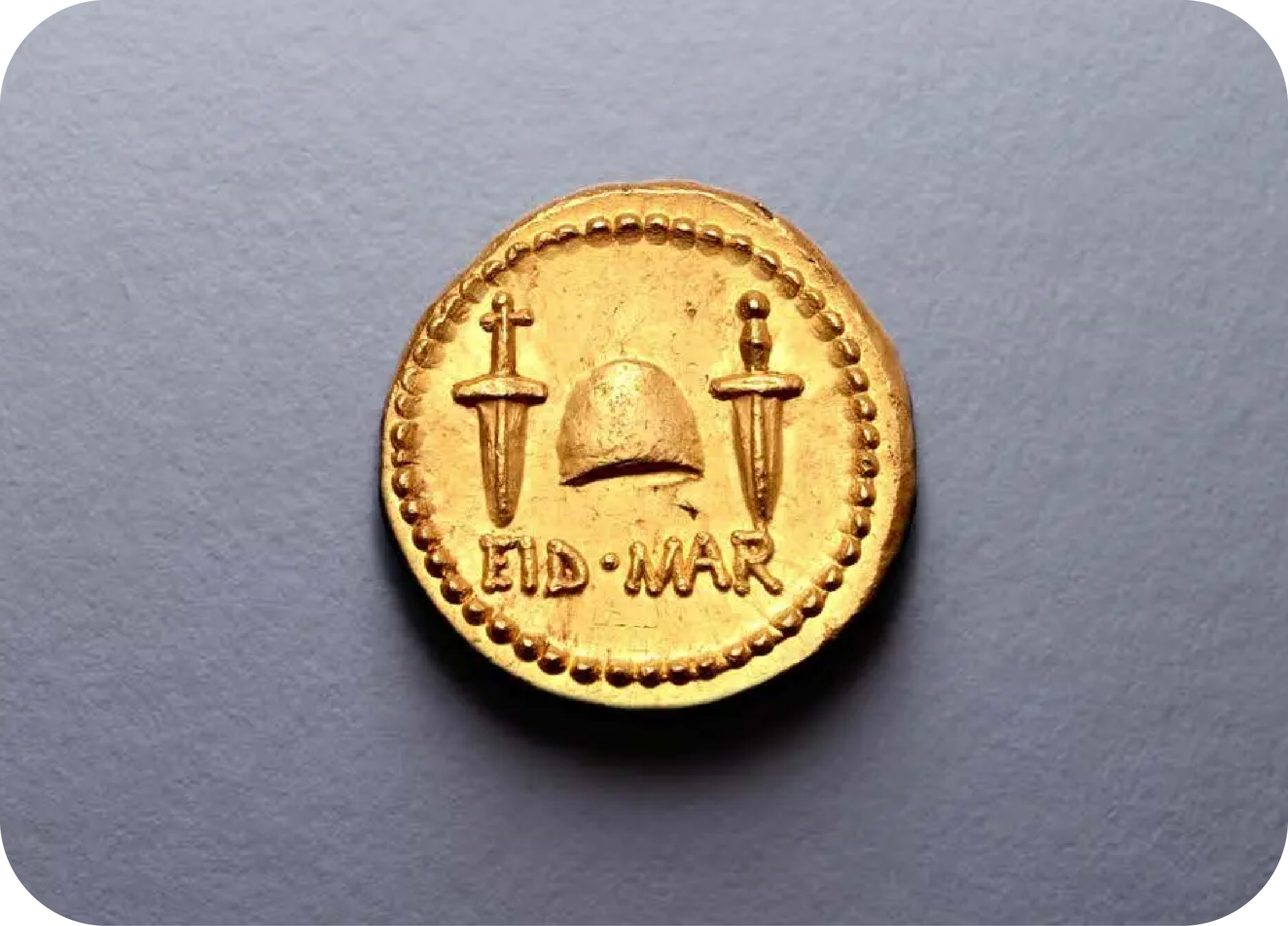 Ever wondered why on-chain provenance is such a big deal in the art world? Look no further than this extremely rare, ancient coin. One of only three such coins in existence, the gold "Eid Mar" (Ides of March) coin was minted in commemoration of the assassination of Julius Caesar, with the profile of Marcus Junius Brutus, the Roman senator who helped plot Caesar's murder, on the front.
The coin was illegally exported from Greece and sold for a record-breaking $4.2 million in October 2020 with fabricated provenance records. Illegal antiquities trading has been rampant in recent years. The dealer who arranged the sale was arrested, and the coin and other stolen antiquities and artifacts were repatriated to Greece.
With on-chain provenance, there is never any issue with clear ownership and movement of a work of art!
Retrospect by Kelly Milligan
Code Canvas released the third long-form generative art drop with Retrospect by Kelly Milligan. Inspired by memories, the gradient and color of the spheres range from vibrant to faded as light projects outward from each body. The spheres interact and respond to one another, entering a 2D outlined state when manipulated by the viewer. Once the spheres stop moving, the light begins to emit again! This fully interactive collection is mobile-optimized but can extend to any viewport size. Mint your own game-like piece!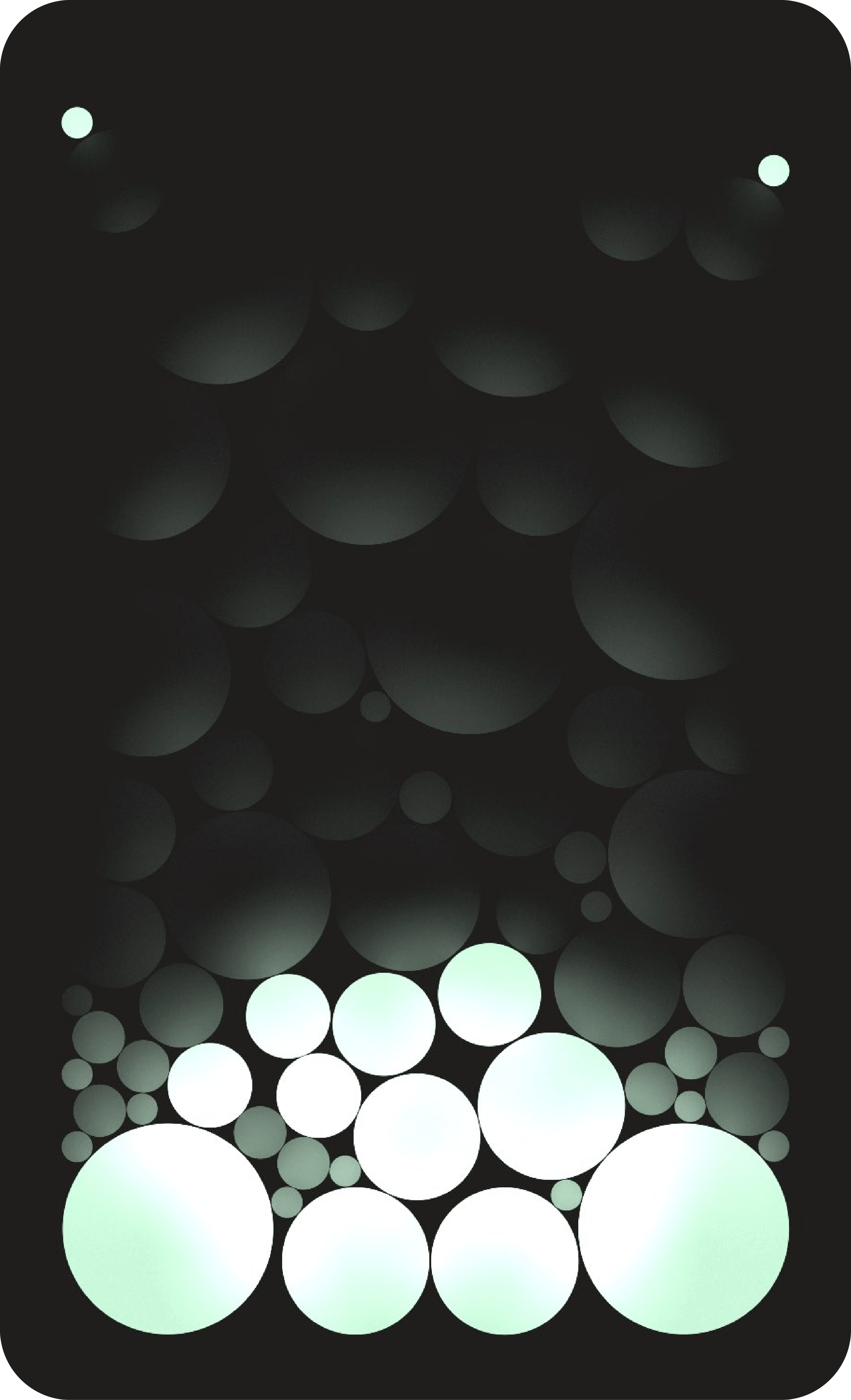 Solana Builds a Skatepark
From raising funds for restorative efforts in Ukraine, to shining a light on a myriad of global causes, digital art is positively impacting the world. Solana's very own Resist has taken the torch for wanting to make a difference in the world and ran with it, or shall we say, skateboarded off into the sunset! In collaboration with the Uganda Skateboard Society, Resist organized a series of 7 auctions and an open edition with 100% of the proceeds going towards building a skatepark for the children of Uganda. Check out the incredible artworks, intended to be printed on physical skateboards, from artists such as Hyblinxx, Scuba Steve, Sia Skateson, and more here!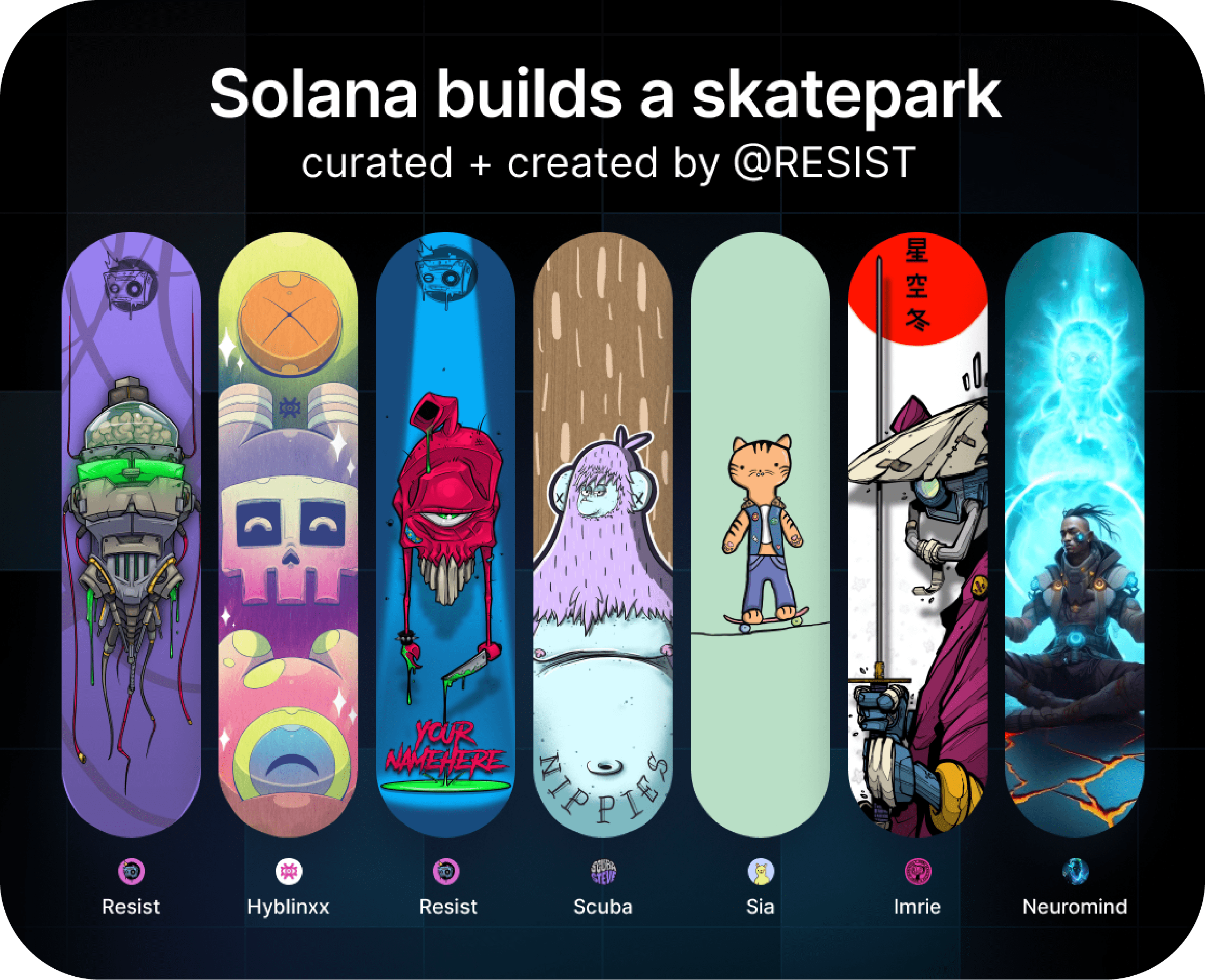 Upcoming events
We look forward to seeing you during JT Liss's event celebrating art on Solana on April 13 during NFT NYC! All artworks displayed will be available on primary and secondary on Exchange Art.
We are delighted to organize the all-female gallery for the upcoming Sol.Ladies Hacker House in Austin April 20 - 24. This event is focused on amplifying women's voices. If you're planning to attend, RSVP here! Howdy, y'all!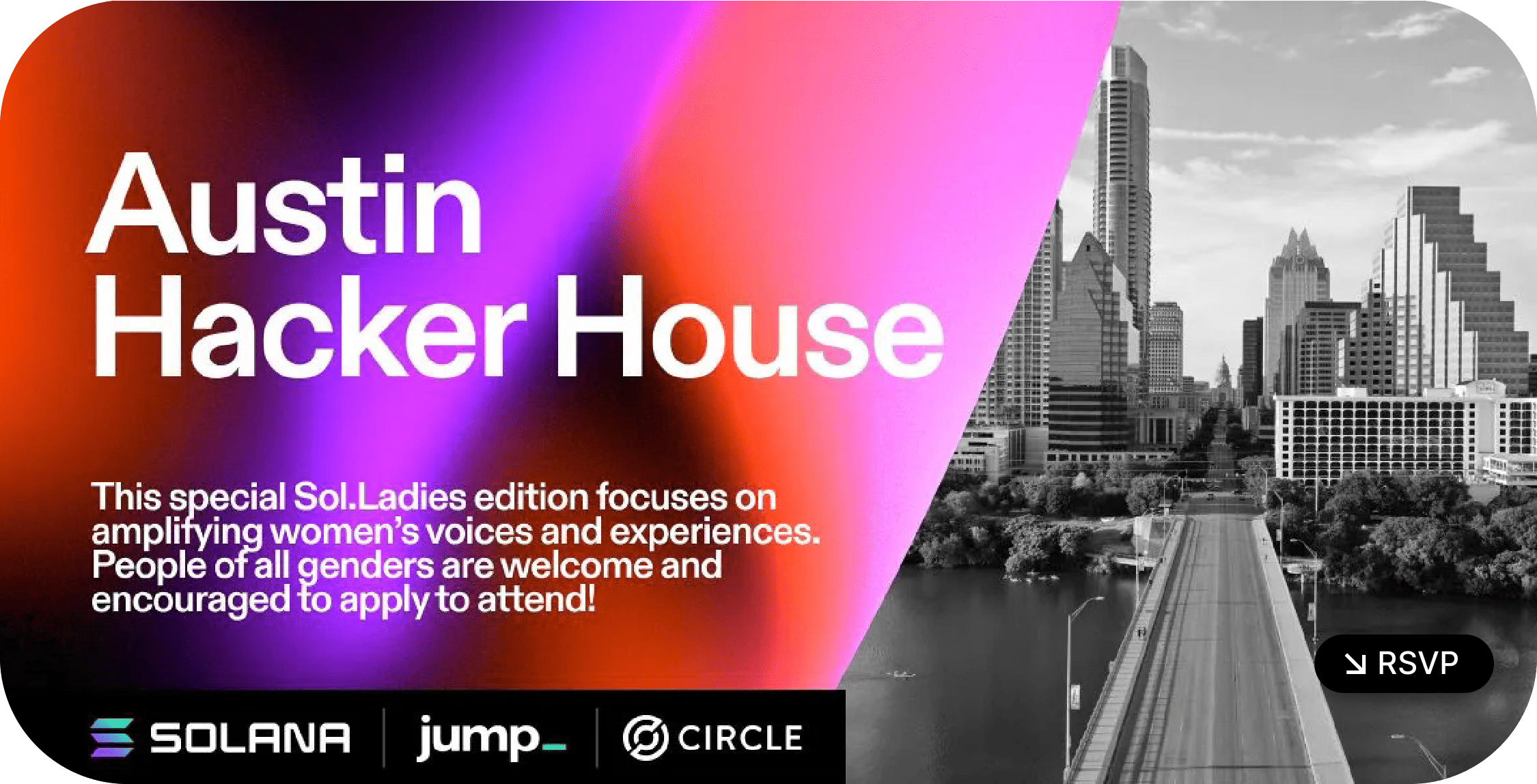 Weekly Twitter Spaces
Check out our weekly Twitter Spaces for exciting discussions about digital art!
Monday 7 PM UTC - The Art Zone
Tuesday 8 PM UTC - Emerging Artist Spotlight with PenguLove
Wednesday 7 PM UTC - Artist Corner with Solana Legend
Thursday 8 PM UTC - Art Weekly with Solcity Radio