Exchange Art just got spicier!
New look, new vibes. The entire site changed to help artists get discovered like never before. Our brand-spanking-new homepage now packs a whopping 300% more promotional power. Let's explore this jam packed update.

Get ready for an immersive art experience!
Our new and improved Spotlight section lets you explore 10 stunning artworks with ease. Discover more talent than ever before and enjoy a seamless, unforgettable experience.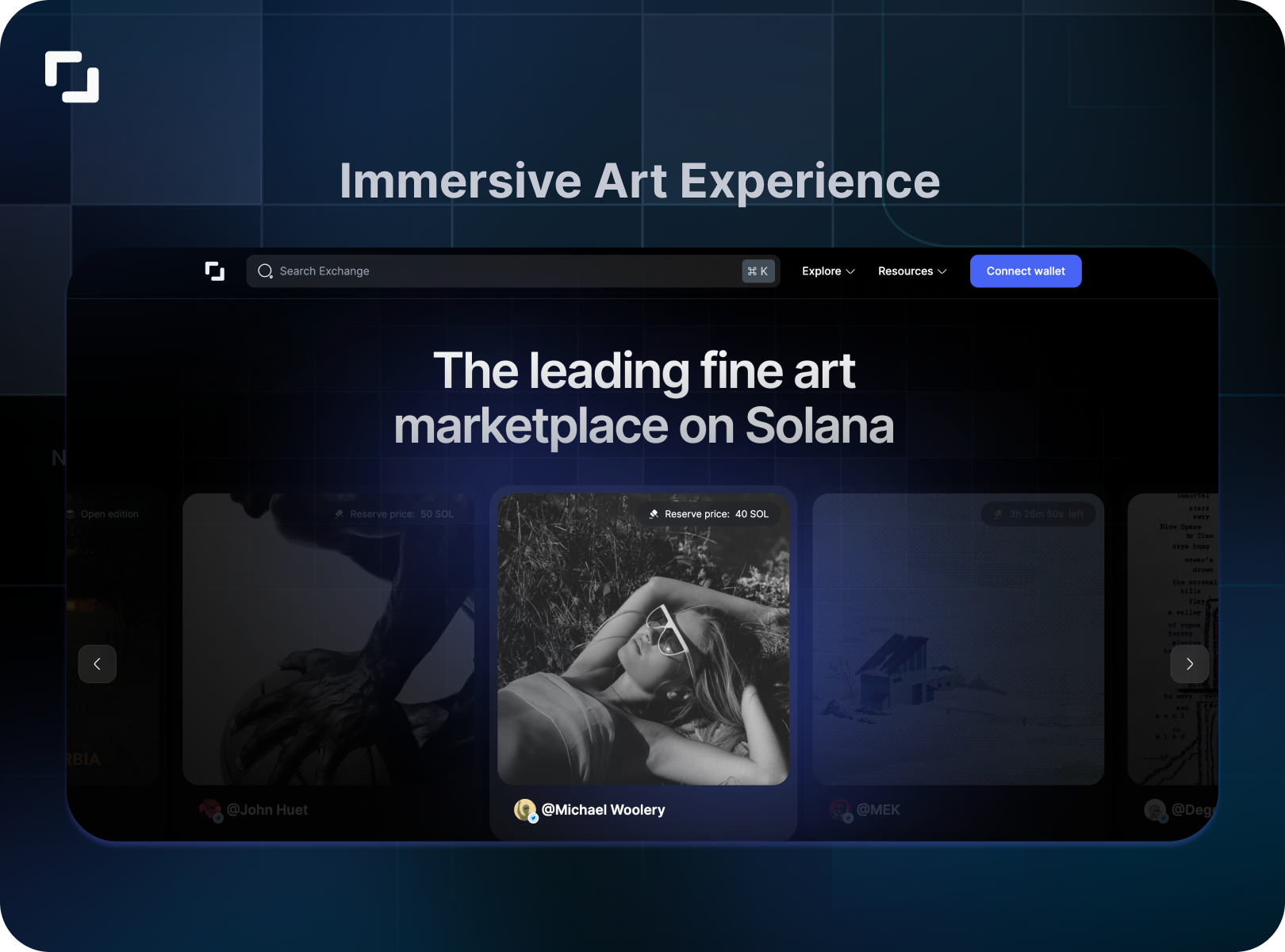 Control your homepage like never before!
With one click, toggle between 'Featured, 'Trending', and Emerging' sections.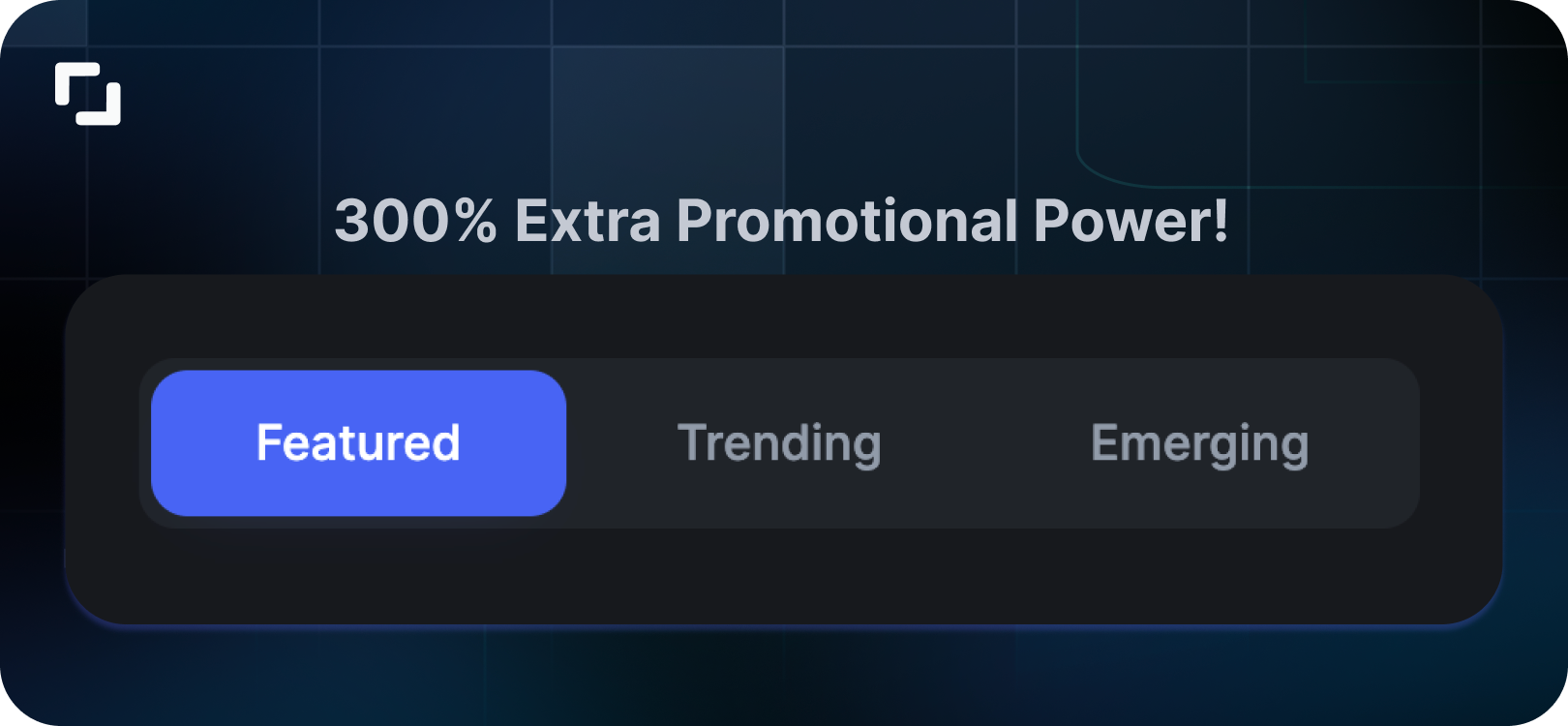 Discover Our Curated Series
Say hello to our new homepage section featuring collections that have earned the coveted 'Curated' status from our expert Curatorial Council. Finding top-notch art has never been easier!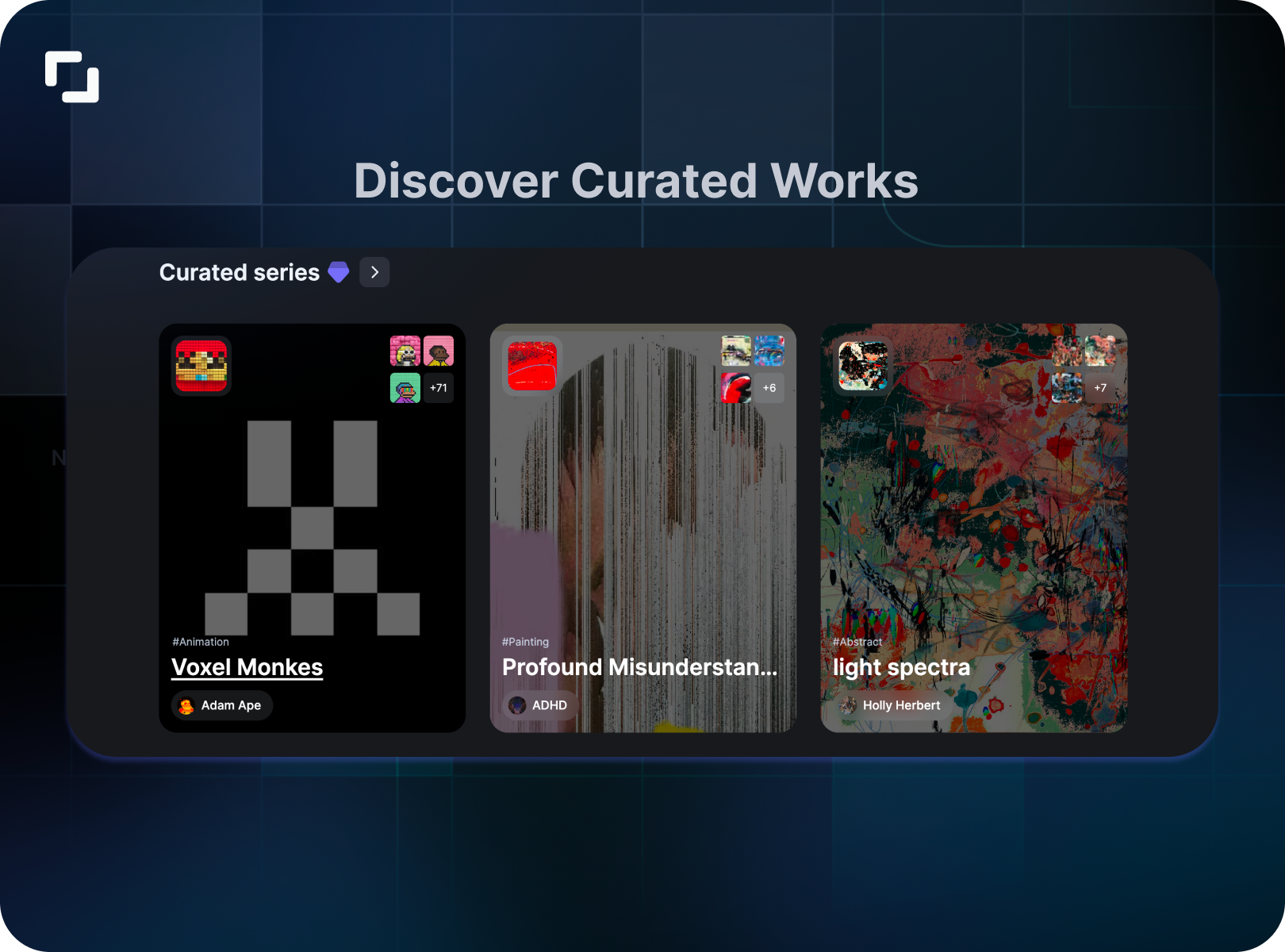 Crisp New Leaderboard
Discover top creators in a whole new way- we minimized the footprint so that we can show more of your incredible art! Want to see more? Just click on 'Top Creators' and explore a more robust chart.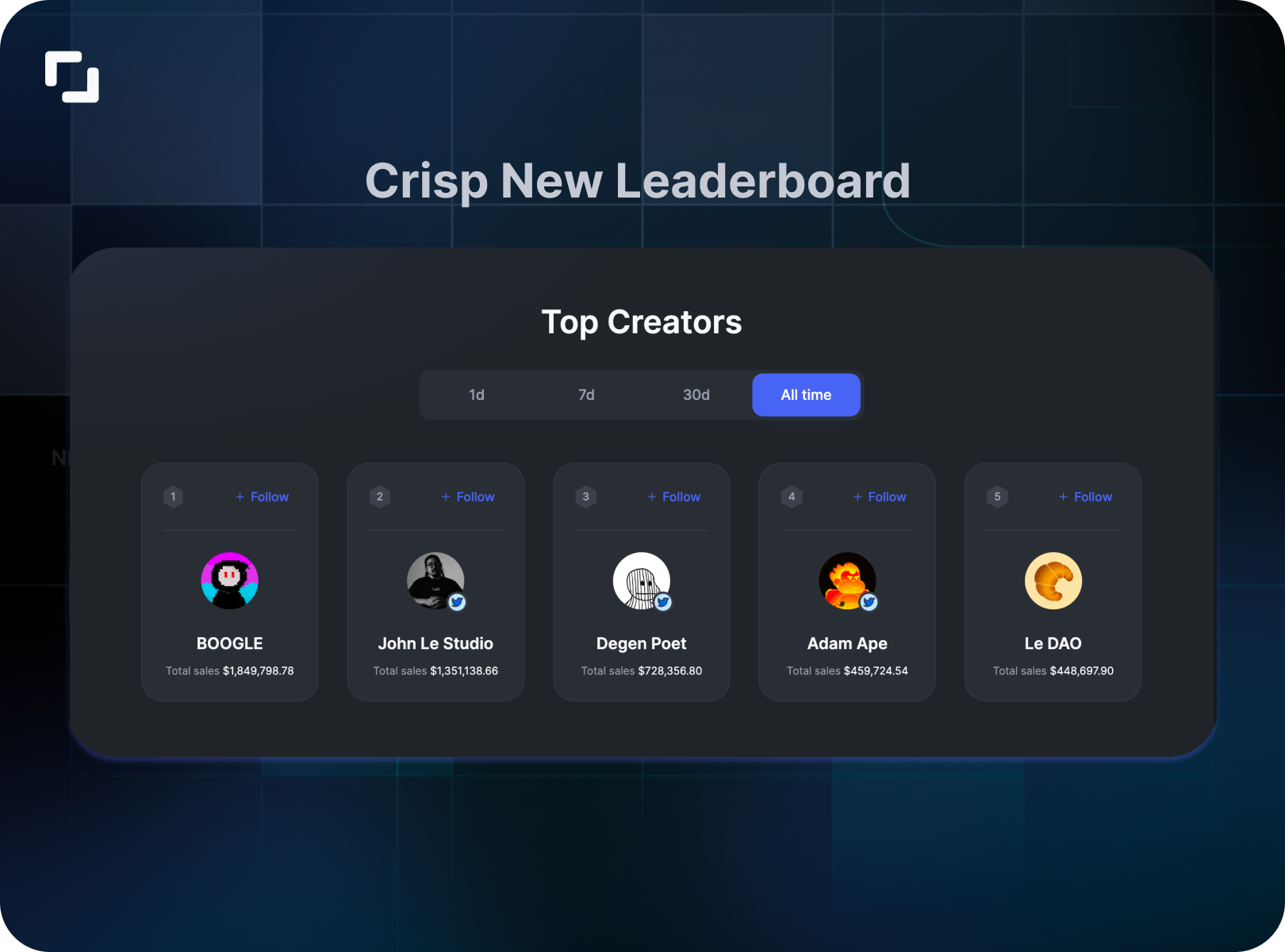 Bigger Really is Better
We want your art to have an impact! Grids have been changed to show 3 pieces of artwork instead of the previous 4, allowing the art to be bigger and more prominent than ever!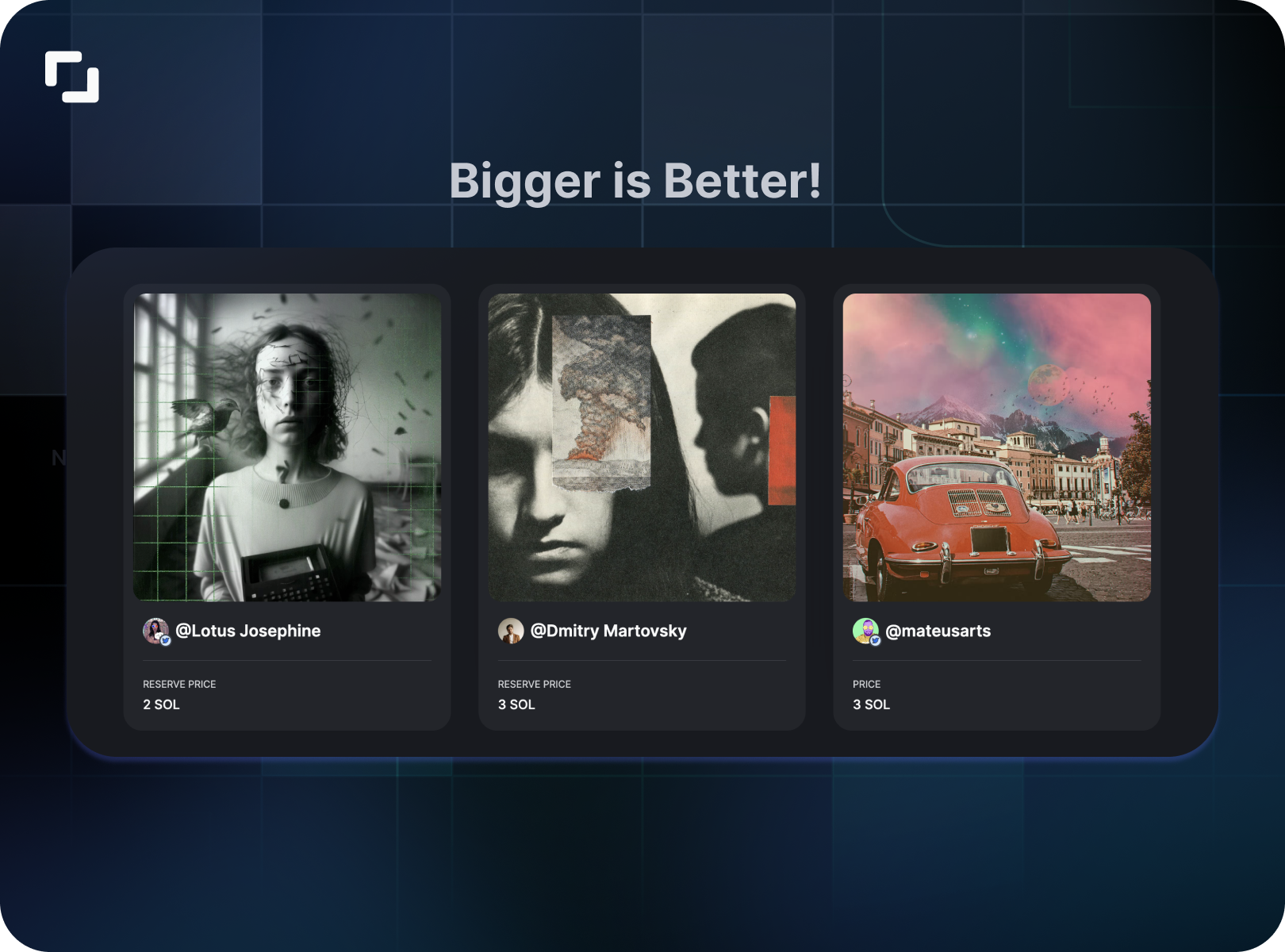 Use our Logo and Branding
No more digging around for our branding! Scroll down to the resources section at the bottom of the page to download our logos and view our colour palette + font.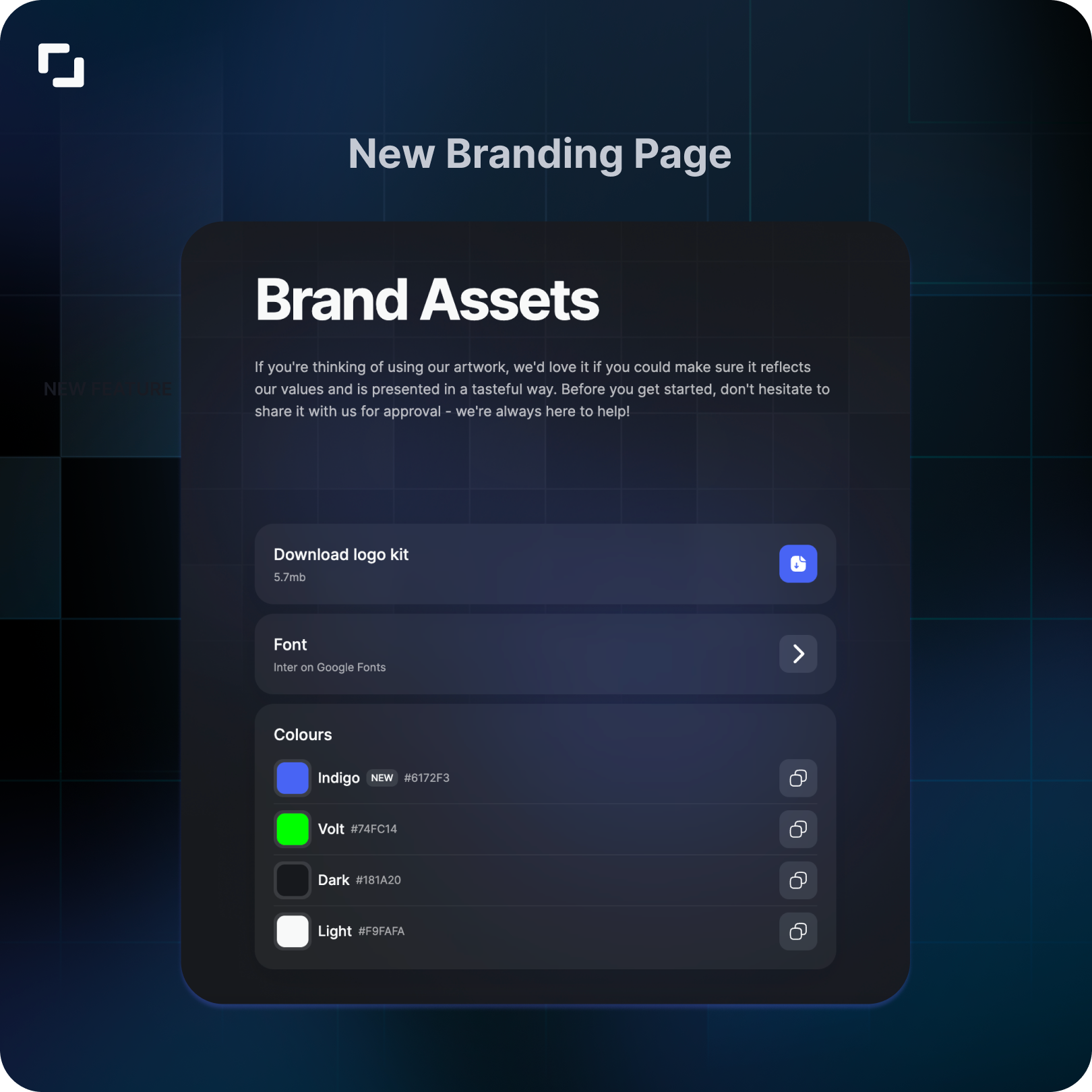 Discover Editions with Ease
We noticed that the 'Featured Editions' section wasn't getting much love. To best help with discoverability, editions will now be showcased alongside the other amazing artworks on the platform!
New Colors, Same Us
Both Light & Dark mode lovers will enjoy a new color scheme, designed to help make your art stand out even more than it already does!