We are thrilled to announce the launch of "Personal Exhibitions" to take storytelling to a new level. Every piece of art has a story behind it and with our new feature, you can now tell your story the way you want it.
Creating has never been easier!

Whether it's personal creations, your impeccable art collection, or works from your favorite artists, you can add them arrange 'em, and rearrange them via drag and drop. Context matters, so don't forget to add text!
Size? It doesn't matter!
No need to fumble around thinking about size, aspect ratios, resizing your works, and moving things around to make them look nice. Pick what makes you happy, our responsive design will take care of the rest.

Can't stop thinking about art? Neither can we!

Exhibitions are not static, you can make adjustments on the fly while the current one is live. Made a mistake? Roll it back easily, no harm done. You can even start working on your next one, save it as a draft and keep it in the chamber for when it's time to go live.
Visualize works the way you should!
Sit back, relax, and click on a piece of art from that Exhibition you curated with sexy full-screen views that are a sight to behold.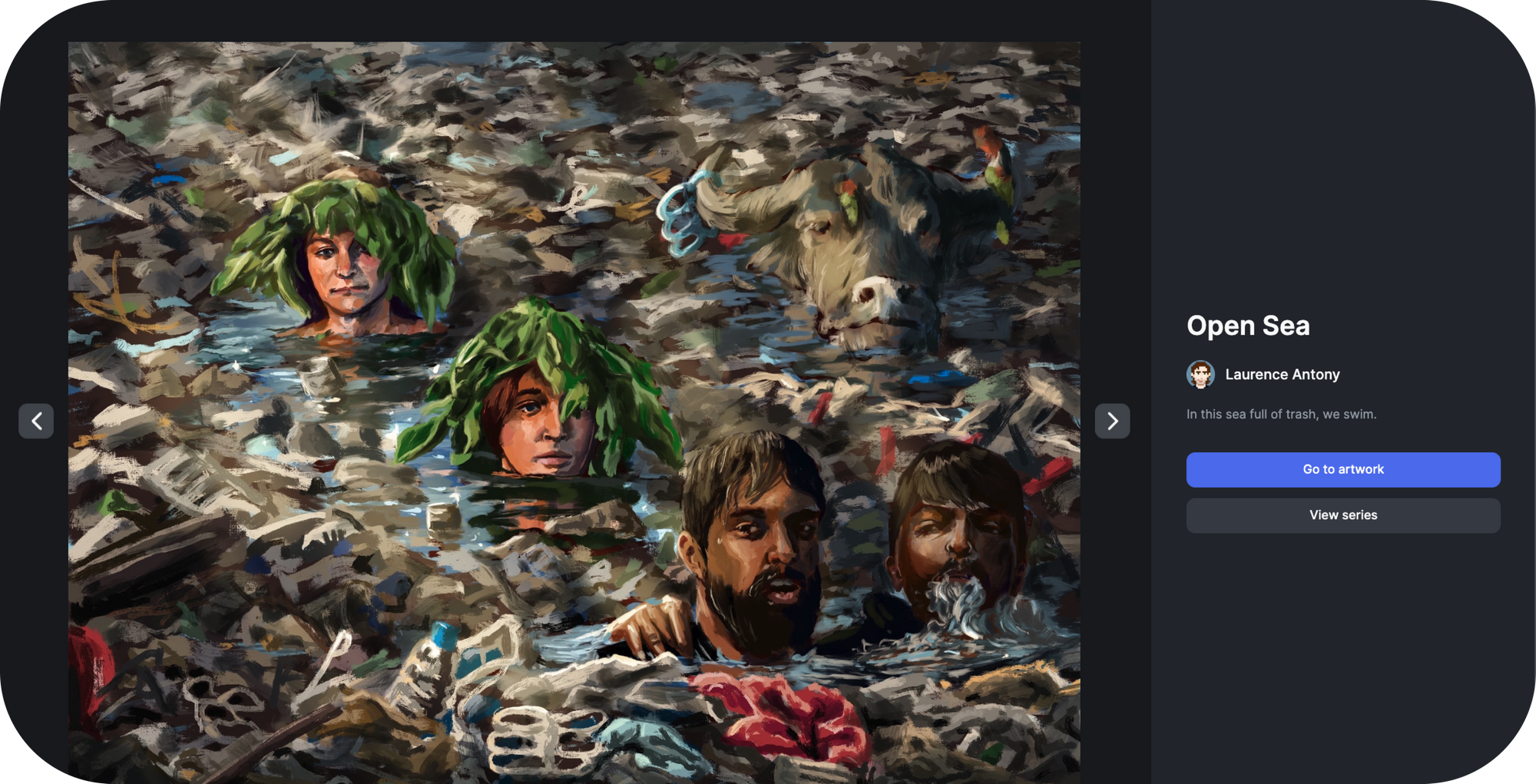 Share your Exhibitions with the world!
They are embedded in your profile and for everyone to see. Curate weekly shows by artists you love, build your own portfolio or simply have fun by showing off your prized art collection. Infinite combinations for infinite opportunities!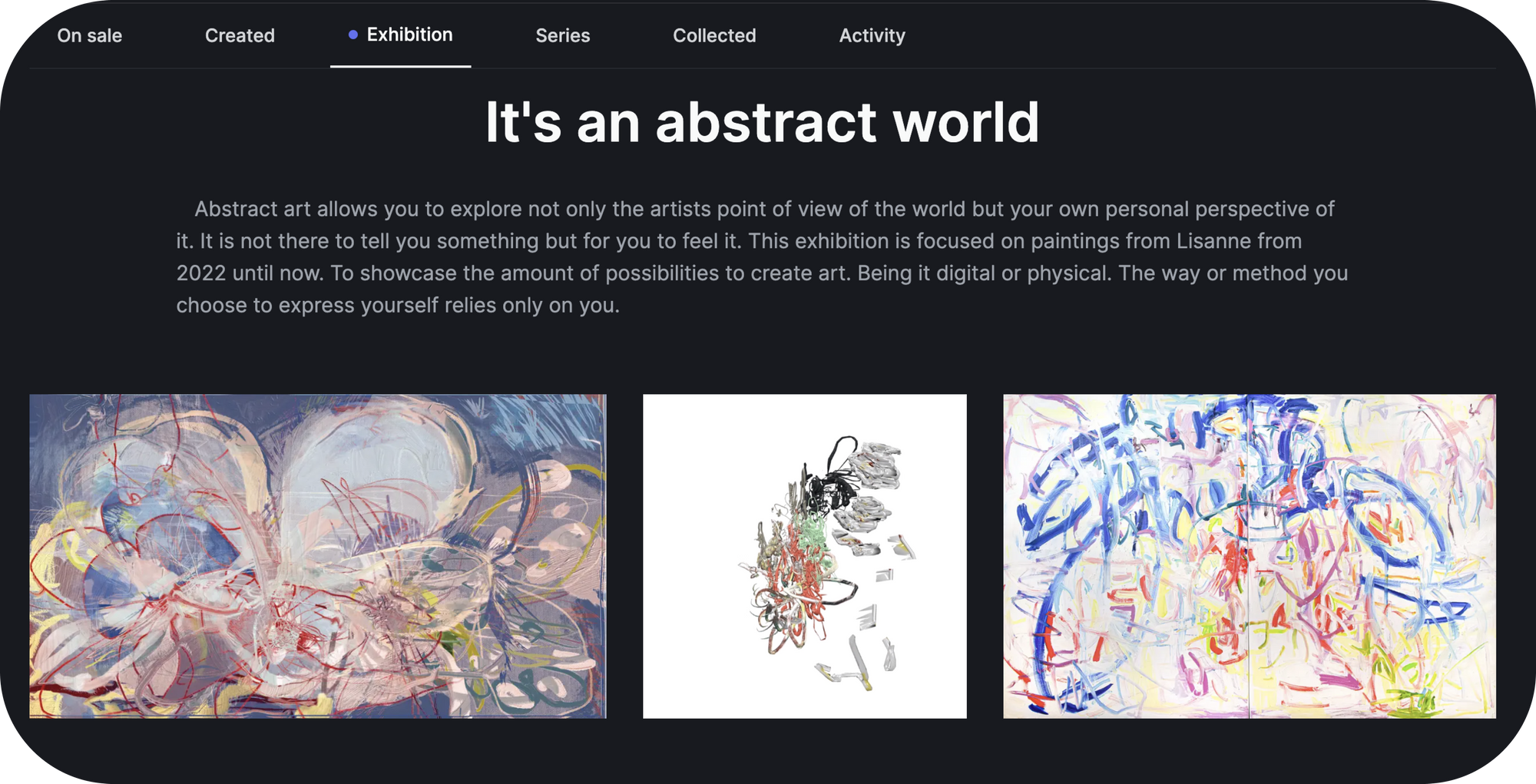 Ready to give it a go? Find sample exhibitions and more here.