💡
If you are a creator looking for an easy way to distribute your work to collectors, Exchange.Art has you covered. With our new 3-in-1 ArtDrop tool, we let you identify your collectors, print editions, and send them en masse.
ArtDrop makes it easy for everyone!

1- Go to the resources tab on the navigation bar and click on ArtDrop.

Choose an existing edition or mint a new one on the spot and select the series this artwork will belong to.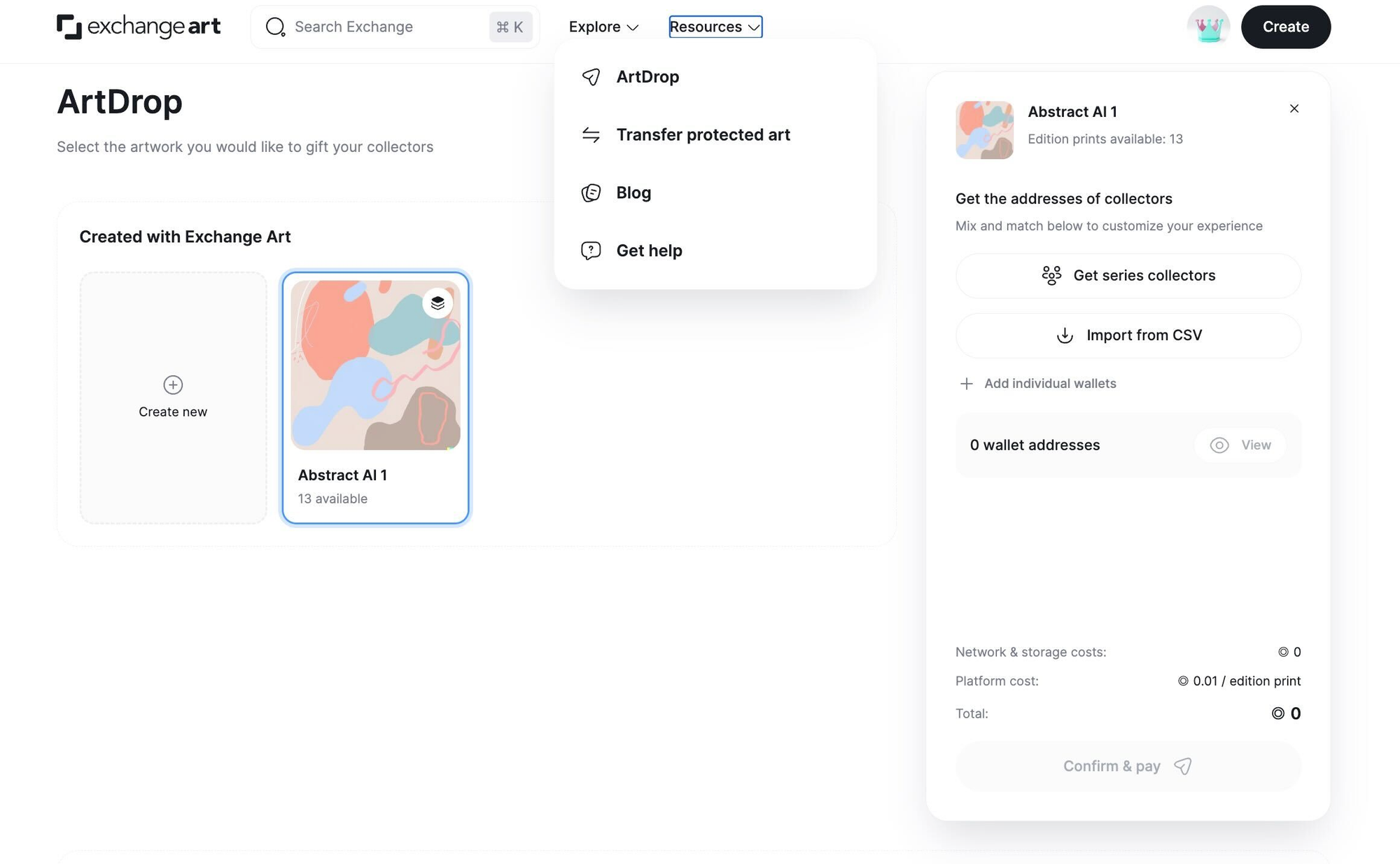 2- Select the wallets you want to airdrop to. There's many ways to do that:
Pick collectors of specific artworks or series
Import a CSV file (for example the ones generated by a third party like Botheads)
Manually add wallets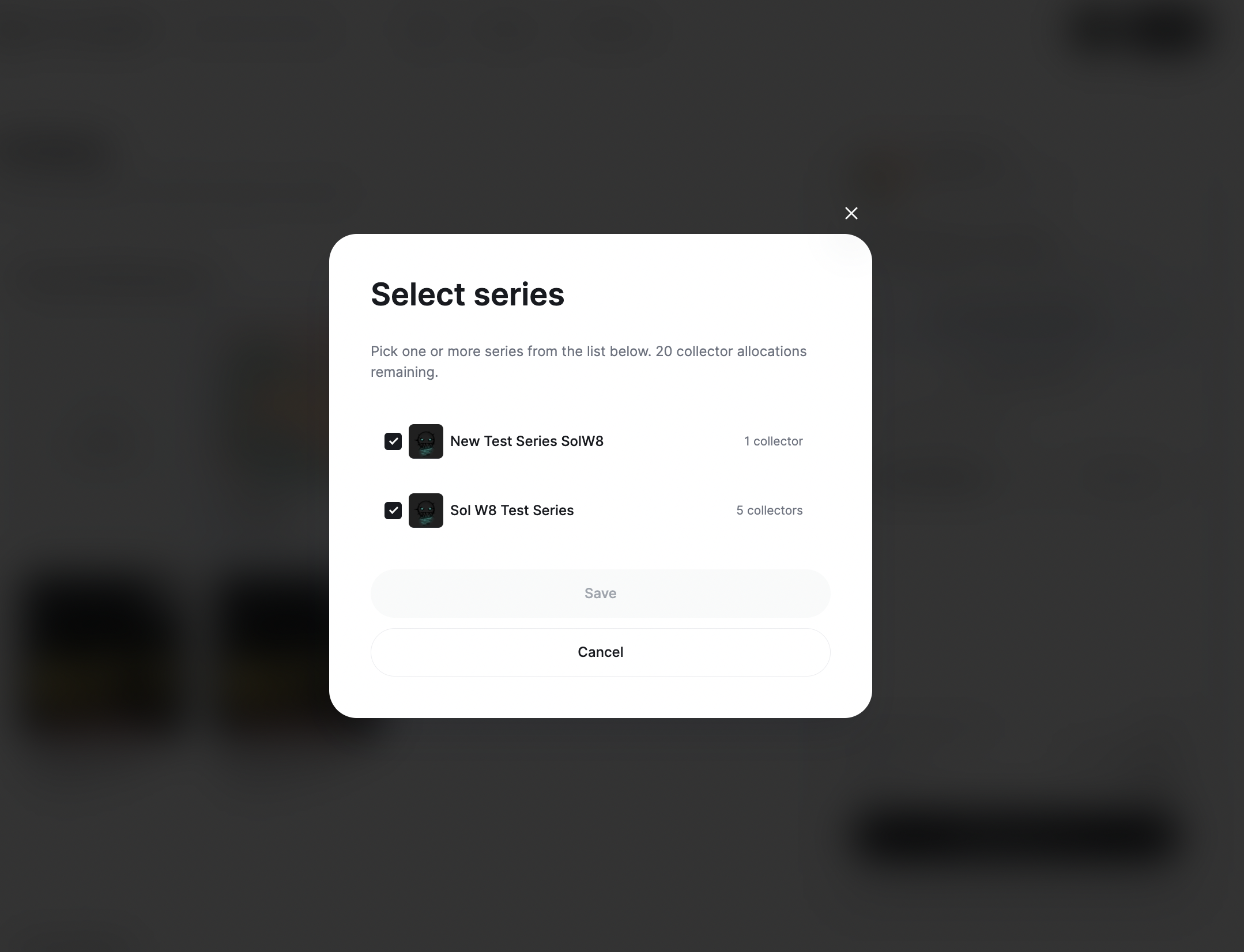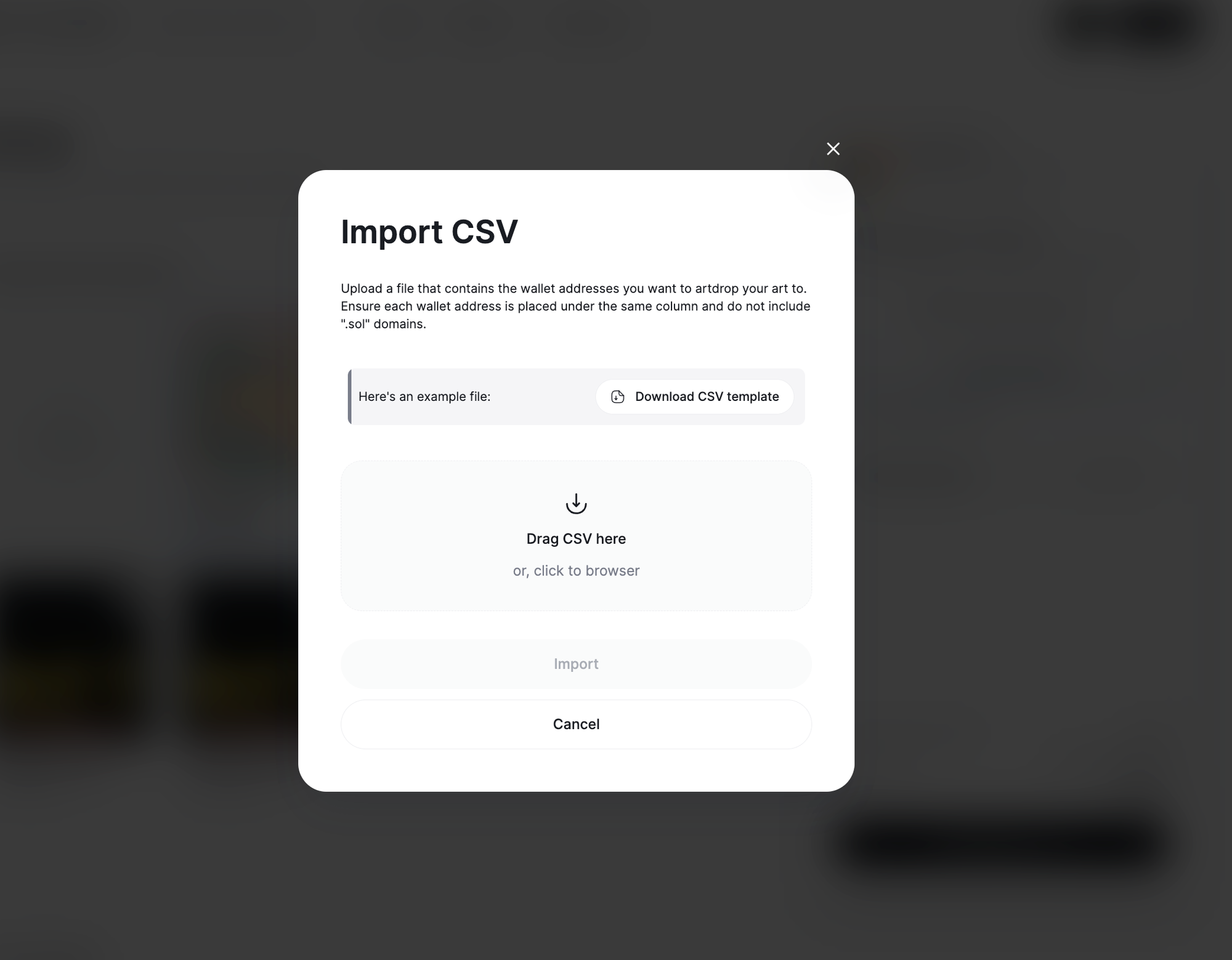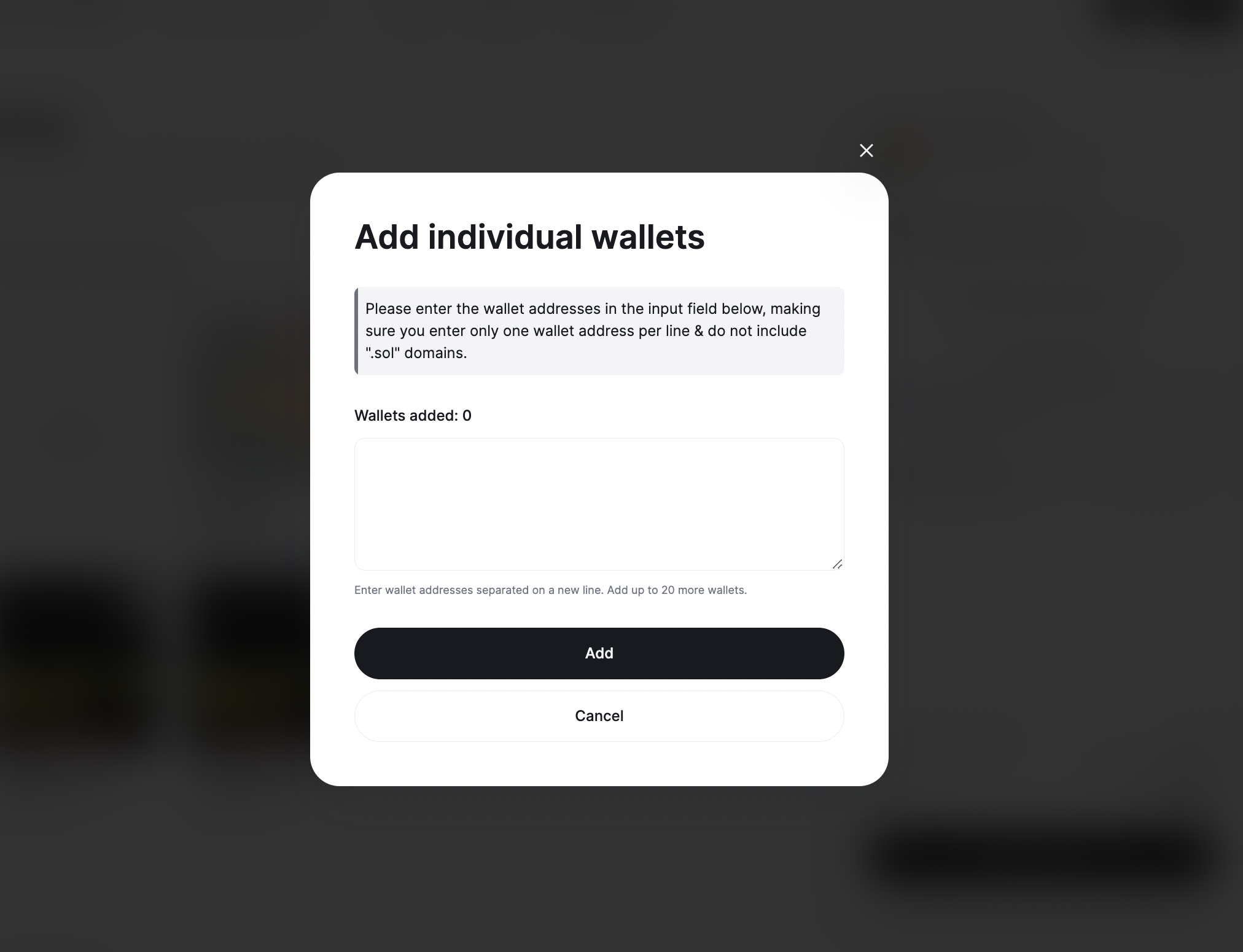 3- Click a button and the airdrop will be underway! You'll be able to track it in real time and see a log of the latest pieces distributed.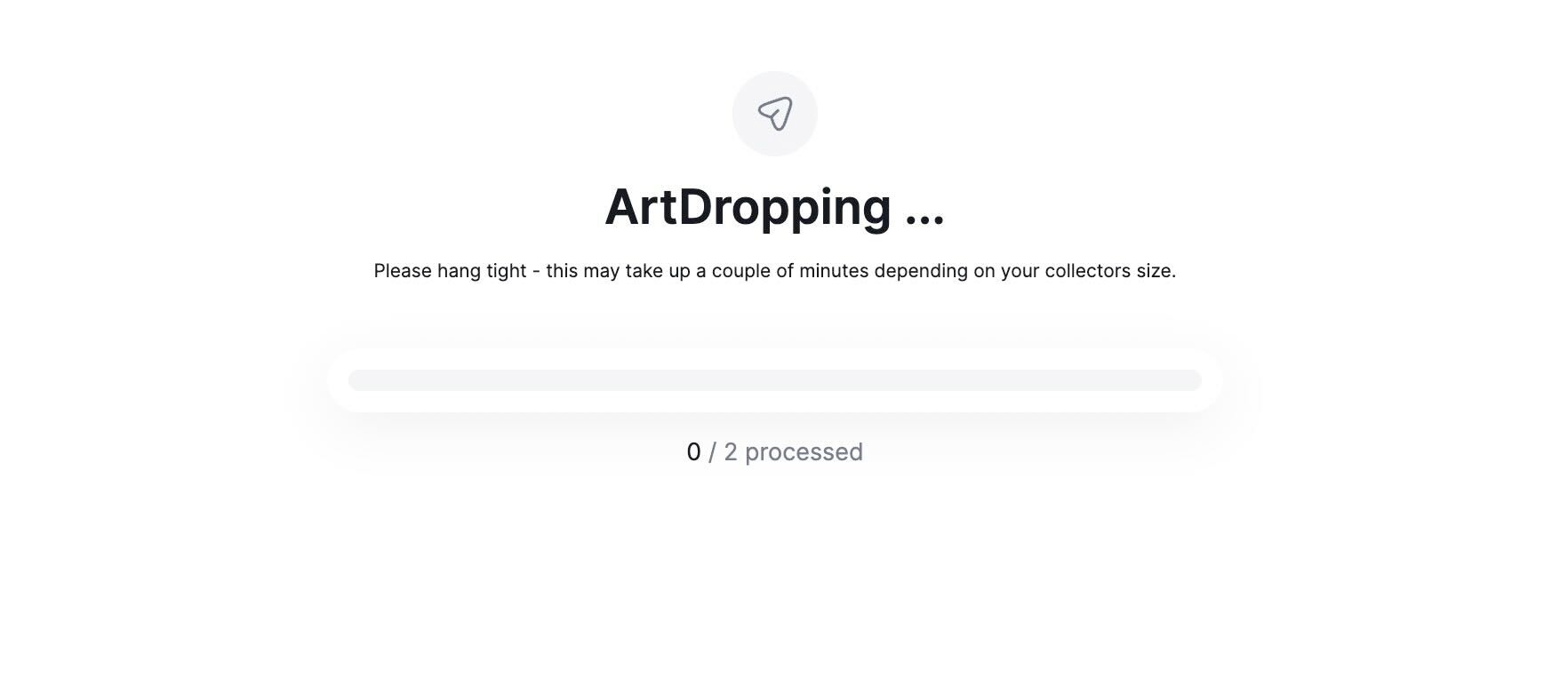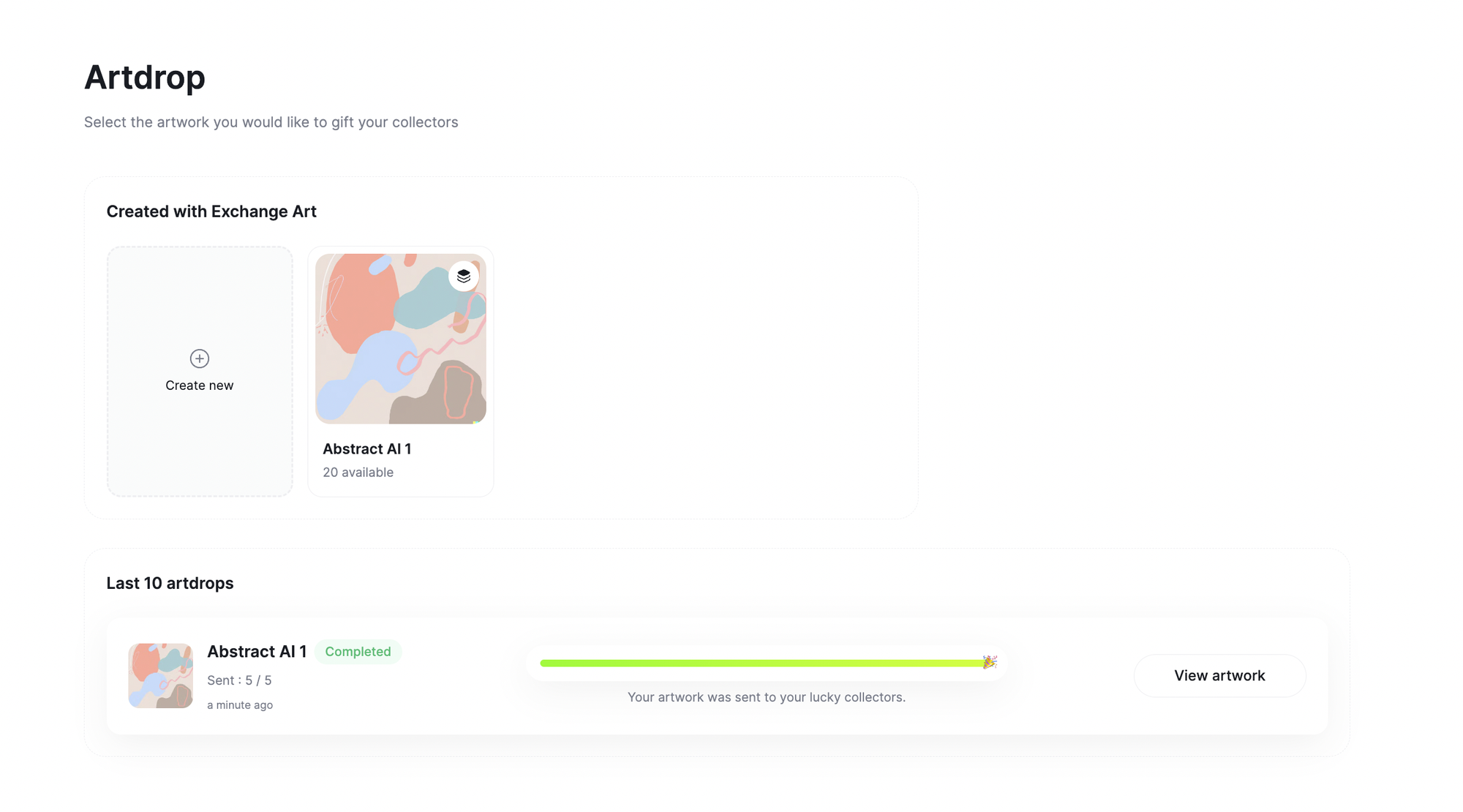 4- You missed someone? No worries, you can repeat the process.
5- Got some editions left and want to sell them? Sure thing, list them for sale on the spot.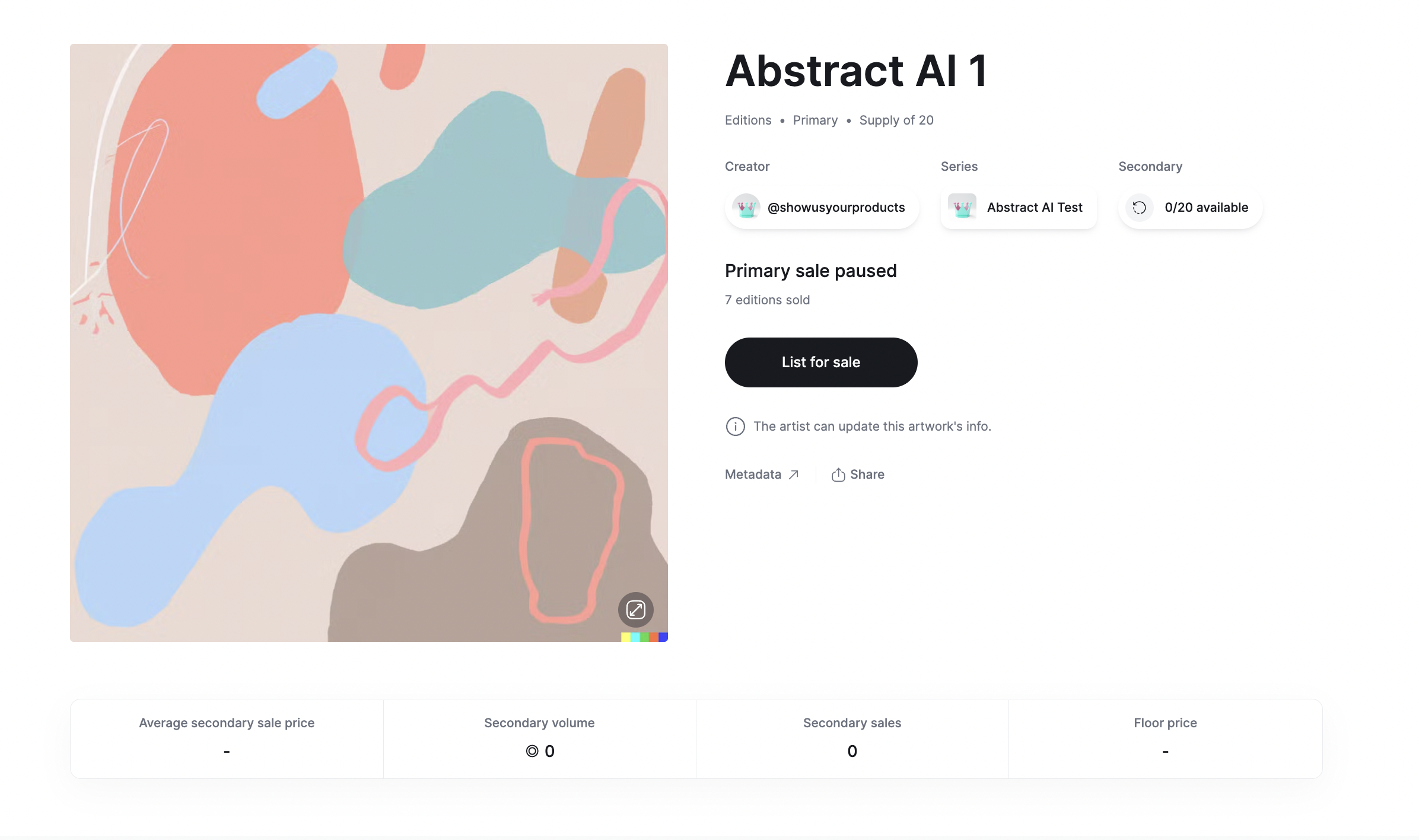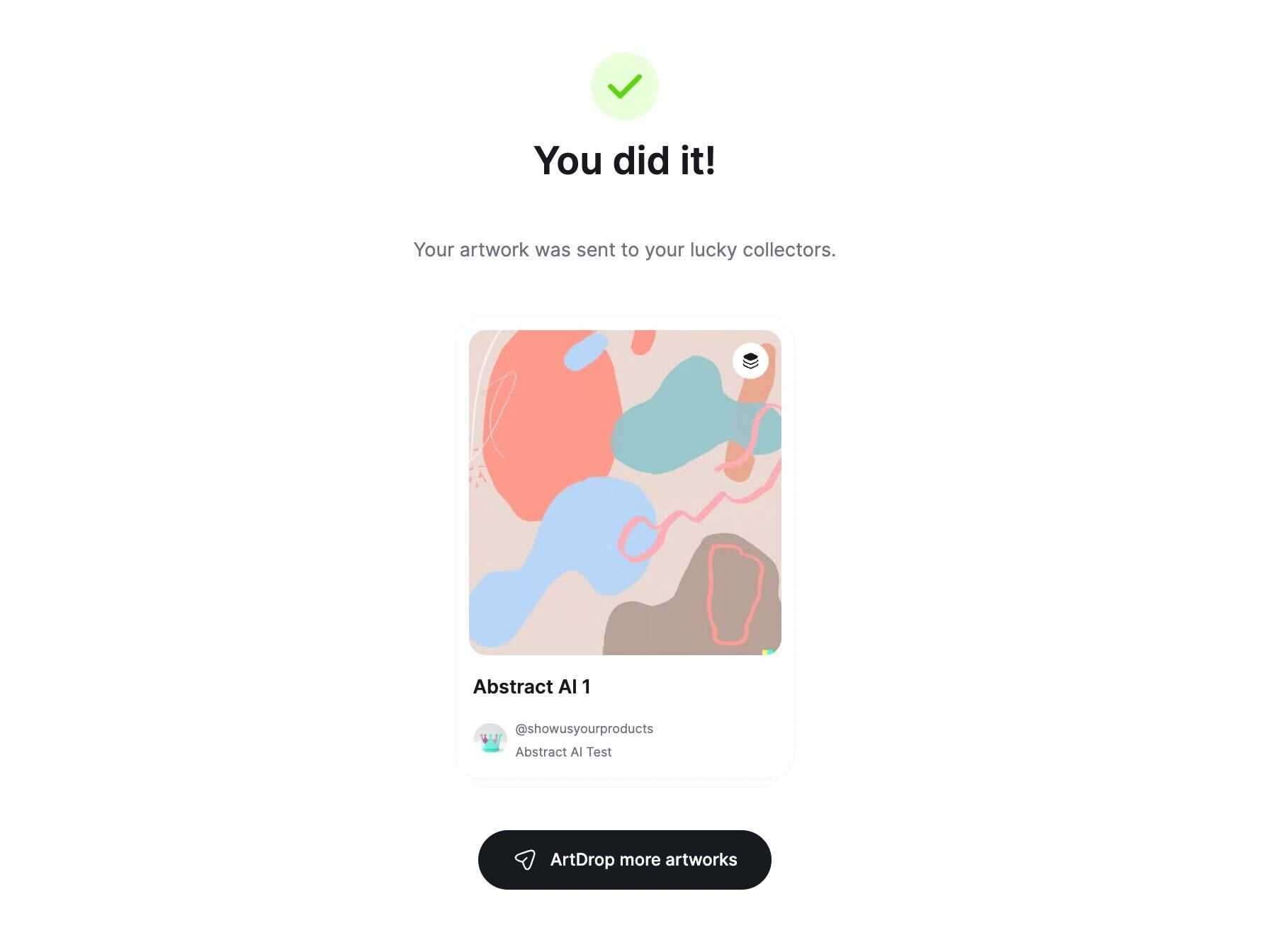 Easy, right?

Our user-friendly interface makes it easy to expand your reach and reward collectors in creative ways. Let us take care of the boring stuff, so you have time to focus on the art!