Collage is an art form that involves assembling various materials to create a composition. The term "collage" derives from the French term papiers collés, which describes techniques of pasting paper cut outs onto various surfaces. It was developed in the early twentieth century, with the rise of Cubism, Surrealism, and Dadaism.

Collage has taken on another fascinating form with the rise of digital art. What was once a purely physical act of adhering various materials to one another has become digitized, as disparate elements can be combined to create a new image. The artworks I've highlighted are physical, digital, and a combination of the two, showcasing the wide variety of possibilities artists can achieve through collage.


Paper Buddha, Honahlee
By collaging various source materials, the artist creates an otherworldly scene, with Buddha seated serenely at the center. In particular, I am drawn to the juxtaposition of the greenery of the trees and the dark night sky.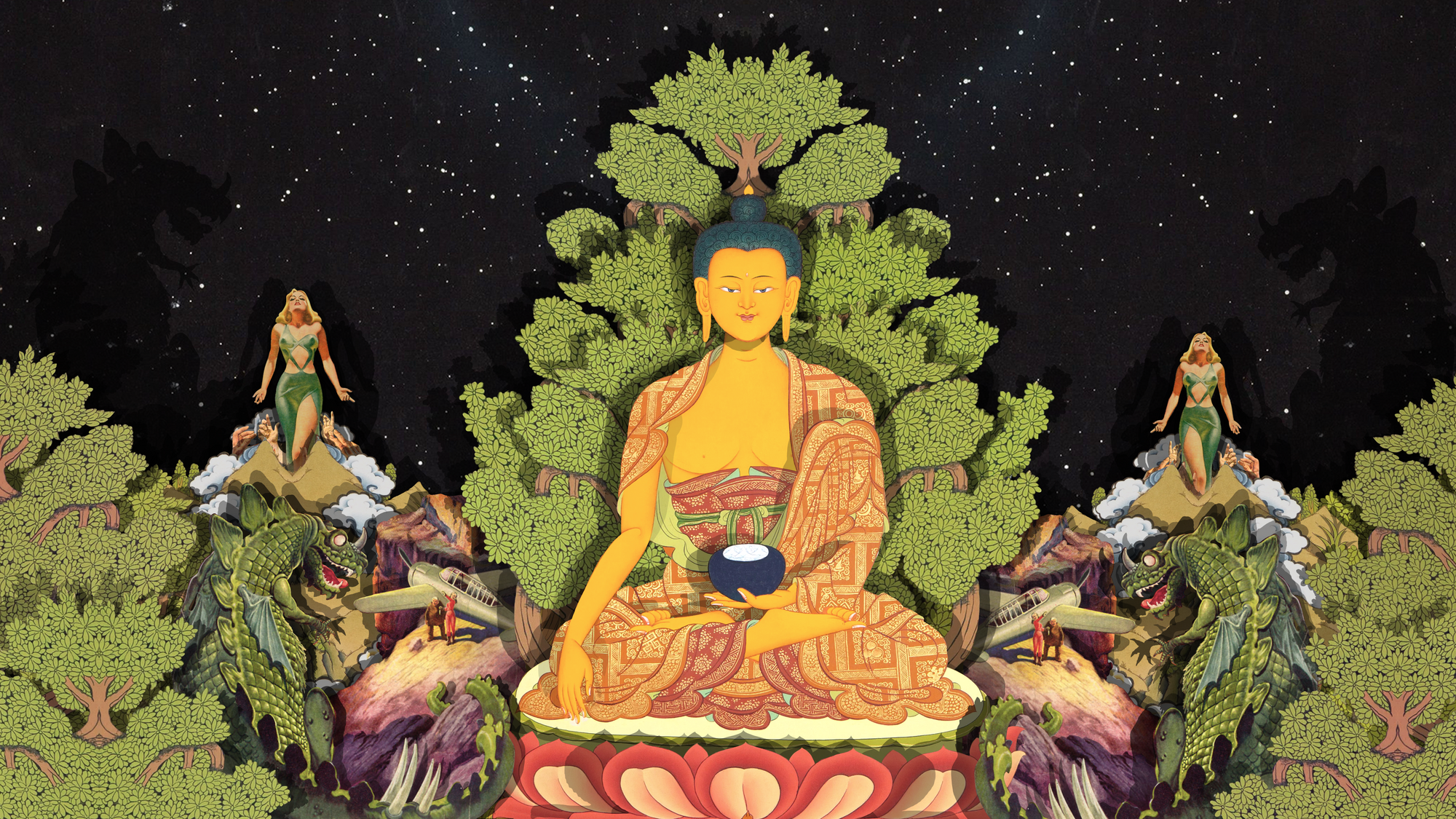 2. CLINTXVX, Gipsychological
This piece, rendered in dark blue tones with vibrant pink highlights, is a layered psychological portrait. CLINTXVX's aesthetic truly appears in his loose painting and handwritten text.
3. Maria Delgado, Point of View
This piece is a physical collage depicting 7 historic screens filled with eyes and rainbows. Point of View speaks to the barrage of images and screens in contemporary life.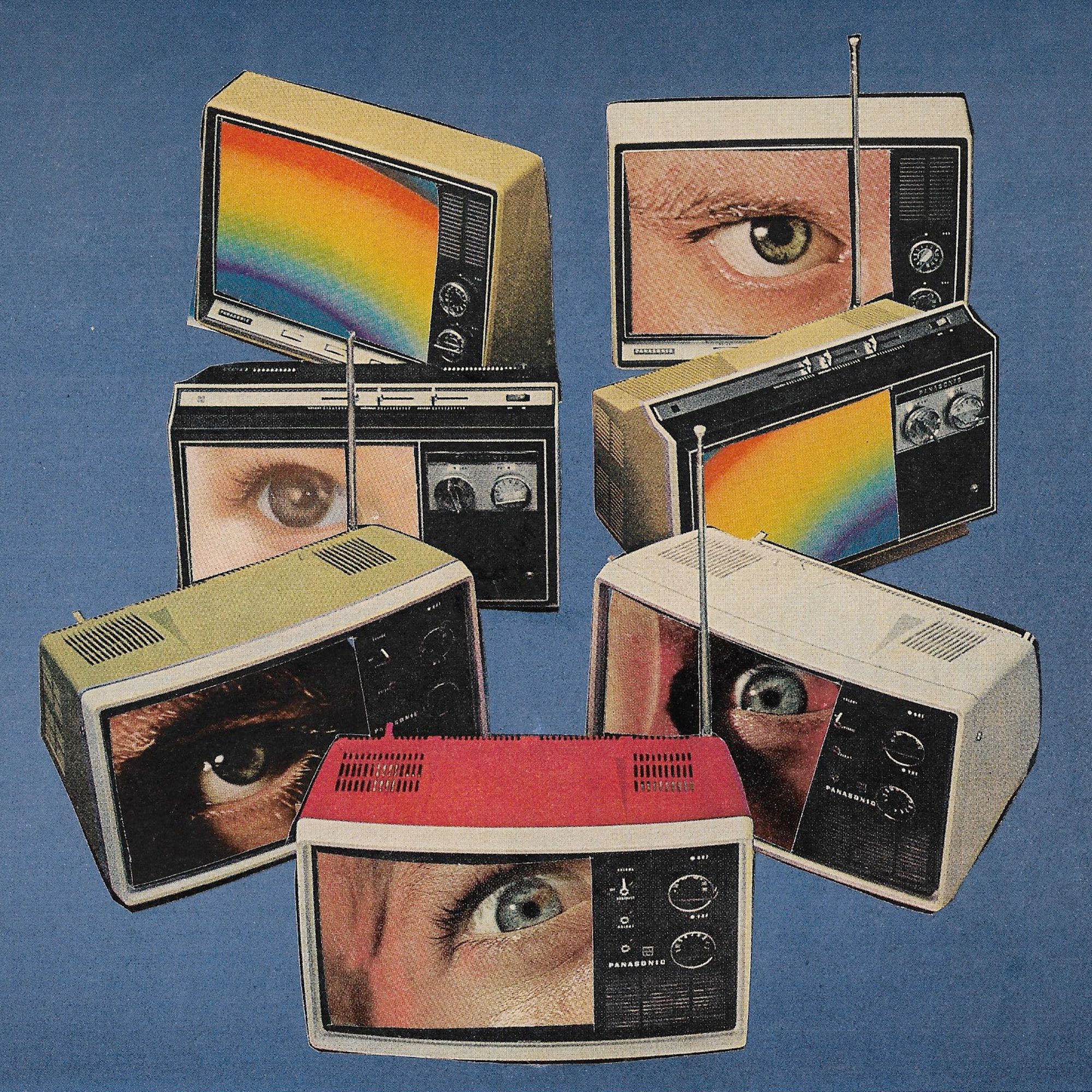 4. Laura Faira, In Search of Harmony
I love the focus on movement, dance, and the human body in this piece. The artist collaged sections of historic magazines and newspapers with digitally overlaid shapes to create a punchy and energetic work.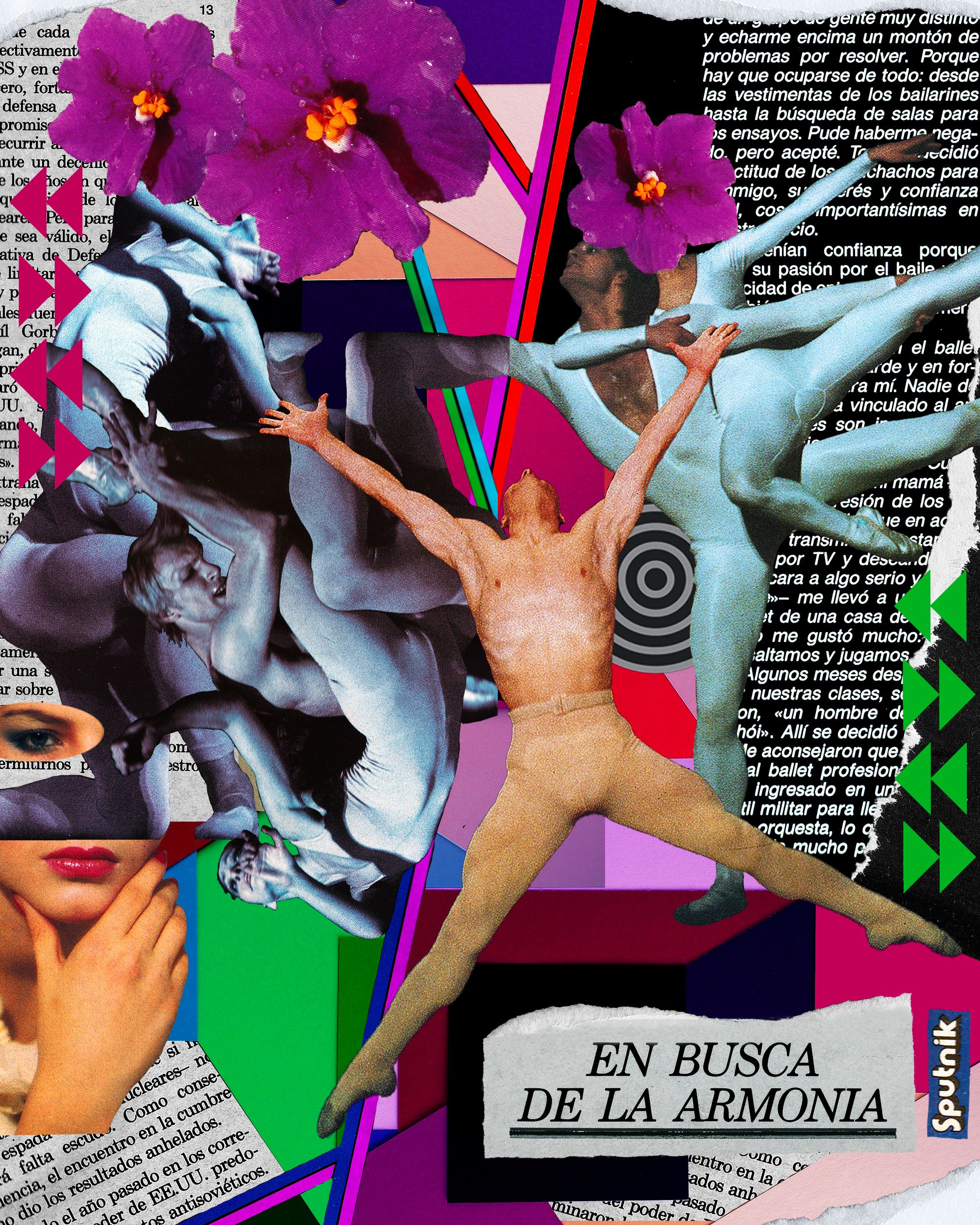 5. Jonsie27, Great Pyramid Celestial Movement
This piece, Great Pyramid Celestial Movement, is a fascinating combination of physical and digital collage. I admire the minimal pyramid, which is merely a triangle, with dynamic rounded bands wrapping upward, pulling the viewer's eyes around the composition.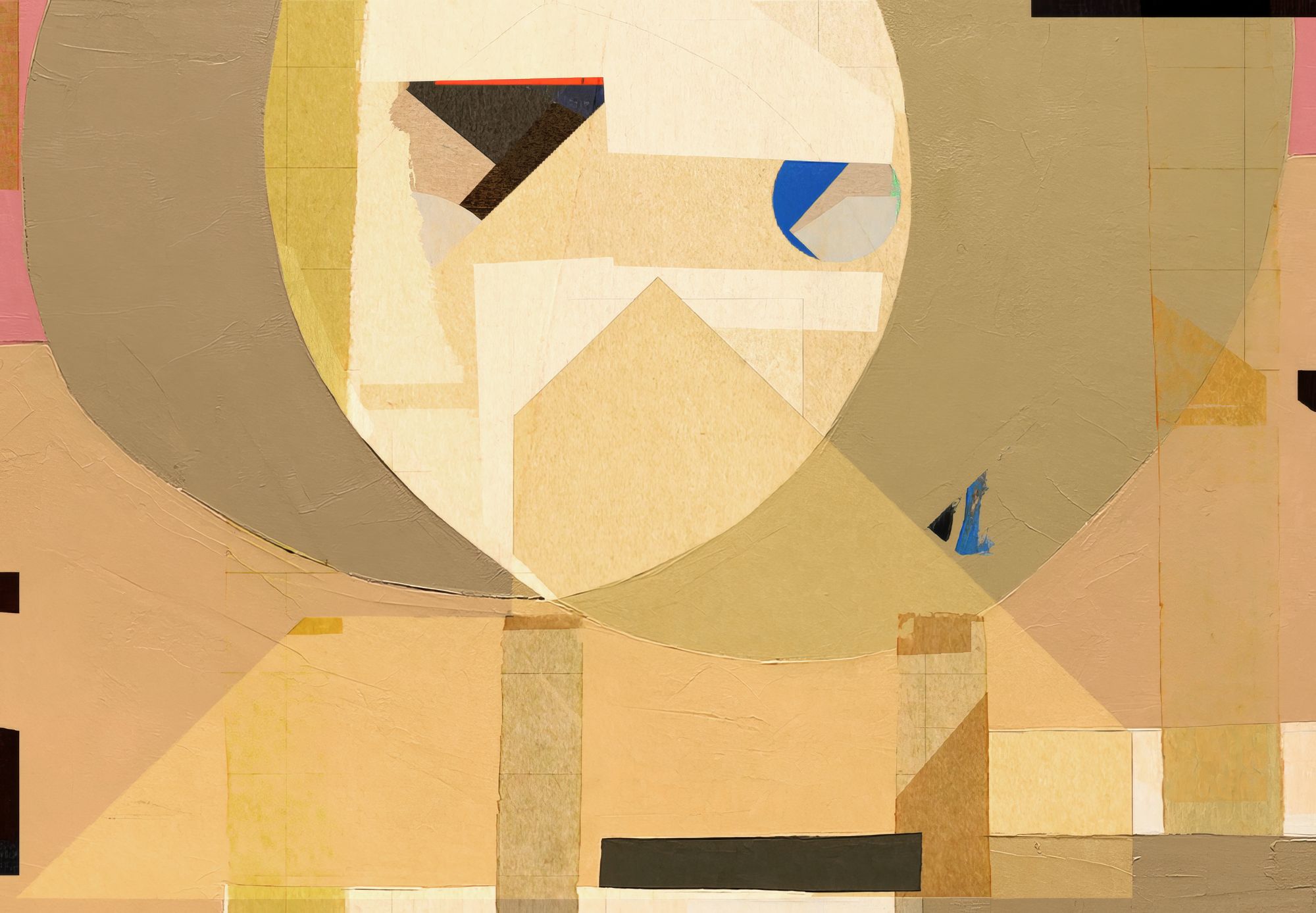 6. JT Liss, Choice and Mirrors
I am intrigued by the unexpected lavender hues of this piece. A sculptural bust is positioned opposite a mirror while a hand rises up, about to grab disembodied, dancing legs in this surreal composition. Choice and Mirrors, is open to the viewer's interpretation and deserves close looking.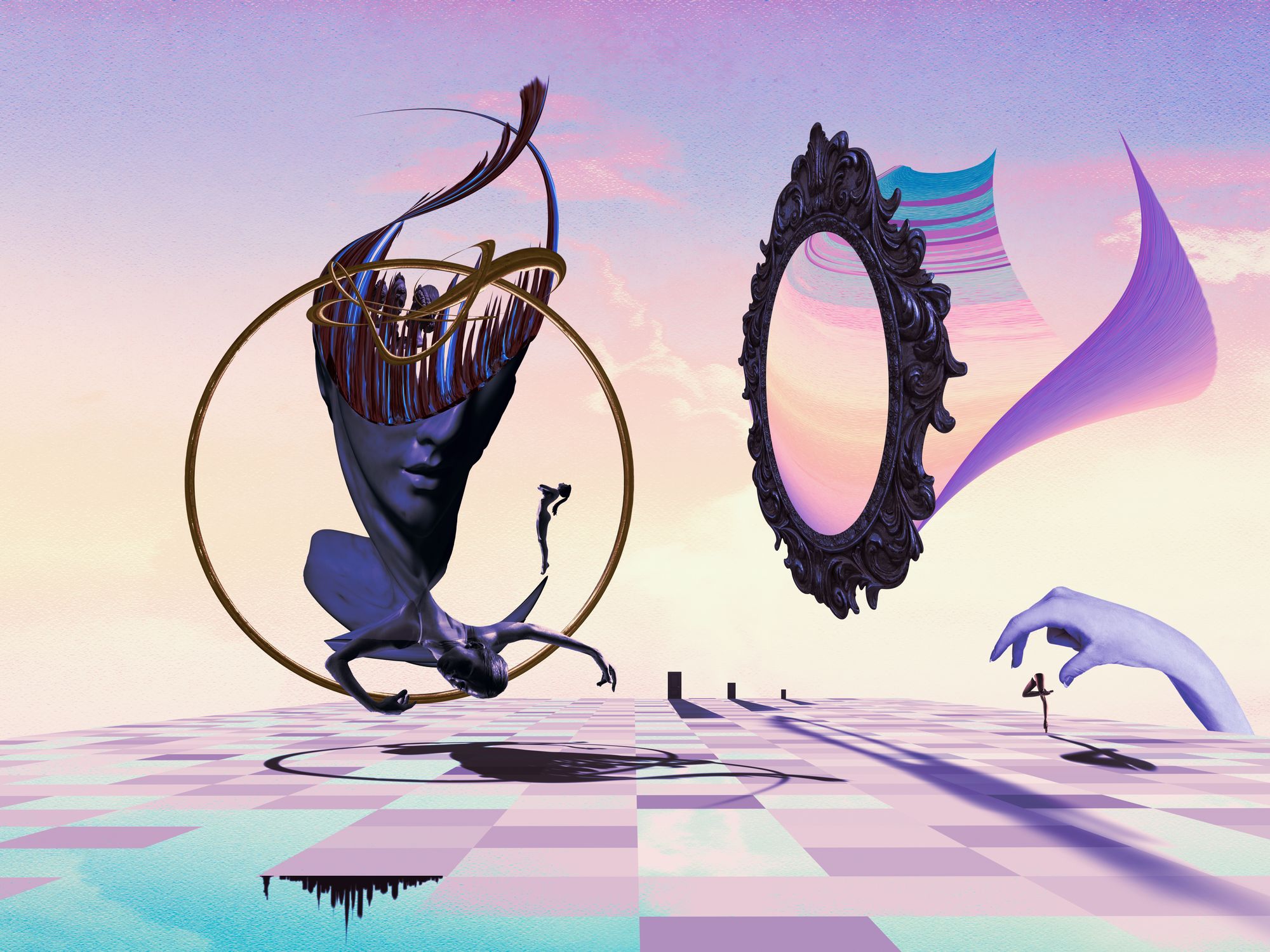 7. Lisa McKenna, Ultraviolet
I love how Lisa McKenna has brought collage into the digital age by animating this work. Femme Montage combines a mid-century image of a woman holding an image of moving waves, giving her agency and authority.

8. Ozgeth, Serenity in the Sunset
Serenity in the Sunset is a classically beautiful image - the figure and canoe in silhouette, the tranquility of the water, and the soft pink sky. I am especially drawn to the texture of the torn edges at the horizon line, a focal point with a bright sunset.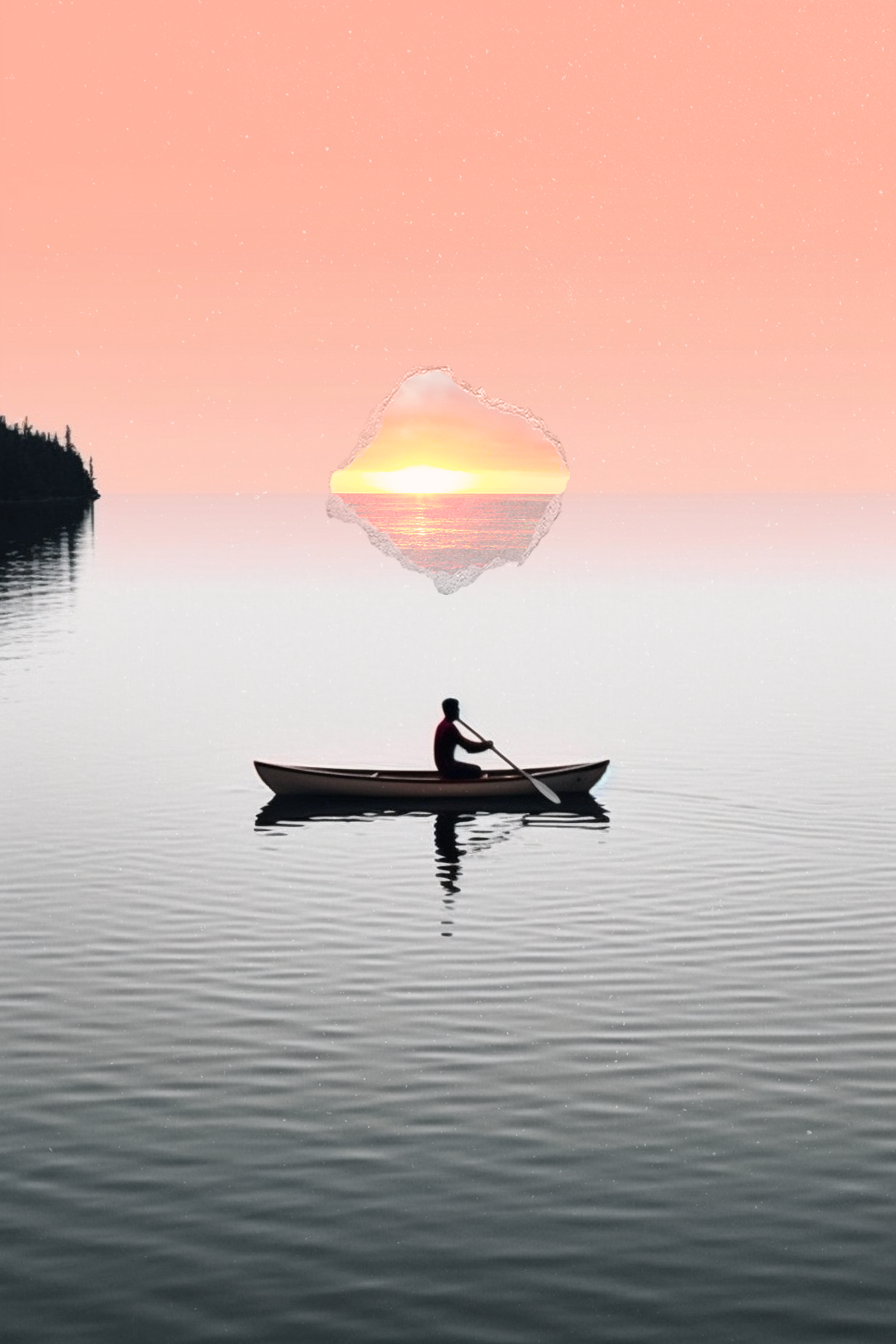 9. Rebecca Rose, Rocks and Shoals
This piece combines images of the Wicked Witch of the West, a UFO, a classic car, and a large hand holding a cigar to create a frenzied composition over a desert landscape. I appreciate the unique circular orientation of the work, which can be brought to life as a hologram, so the piece can live in multiple realms.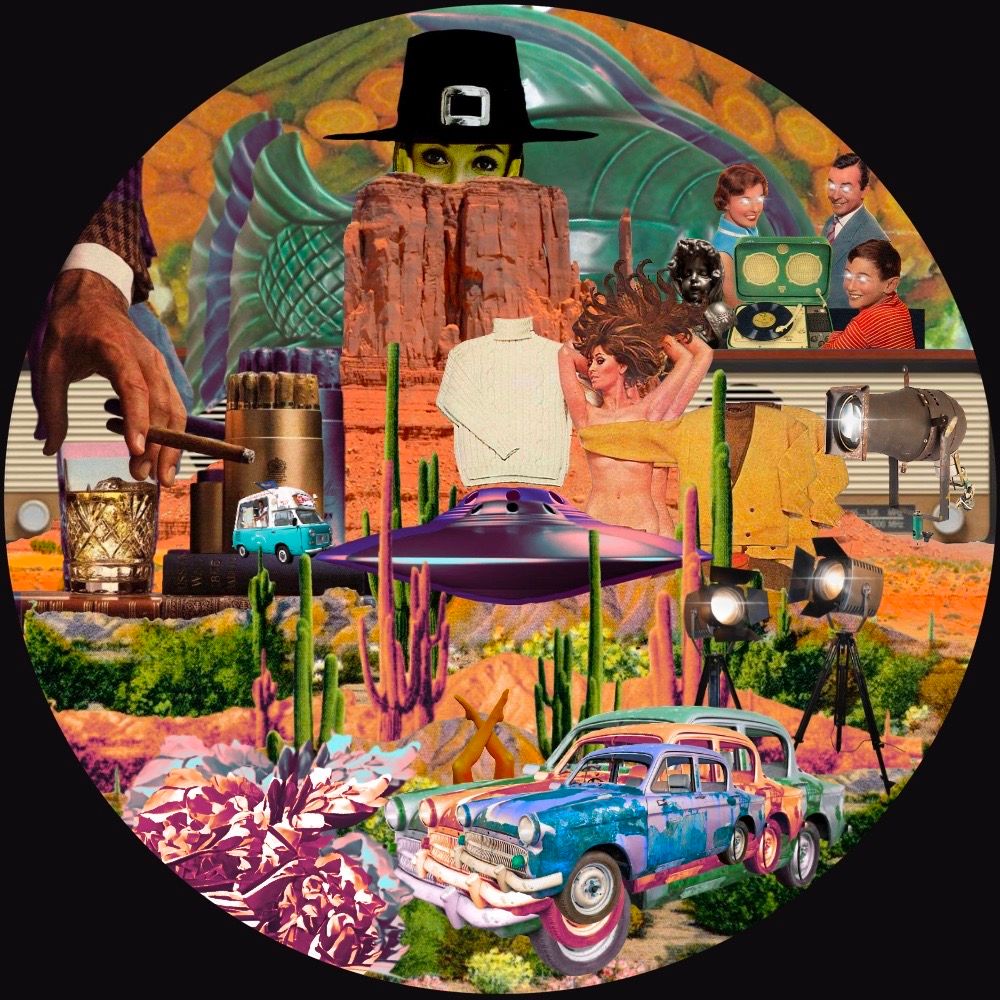 10. Michelle Thompson, Face Off
This analog paper collage by Michelle Thompson immediately pulls me in. A woman's face is only partially represented, with the rest ripped away or covered by black paper. The layering of aged cerulean blue papers completes an intriguing composition.