A recent, wildly popular development within the field of photography, drone photography involves capturing images or videos from an unmanned aerial vehicle (UAV) or drone. The drone's ability to fly with a built-in, high-quality camera allows artists to capture incredible work.
Drone photography expands upon the innovation and experimentation that has been present in photography since the birth of the medium in the 19th century. The camera itself is a type of technology. Creating art through the use of drones continues to push the boundaries of photography.
Aerial photography began in the early 20th century with the use of planes, kites, and balloons to capture images of the world below. This aerial perspective allows for a new understanding of landscapes and cityscapes. Drone photography is a specific type of aerial photography.
As the camera became less expensive, hand-held, and more widely available, photography became democratized. Similarly, drones have become more affordable, which contributes to the growing prominence of this art form.
As you can see from the works below, there has been a surge of innovation in the field of drone photography.
Layers, ski away
Layers uses a drone to capture this rarely seen perspective of a lone skier on a ski slope from directly overhead. The trees are submerged in snow while the linear tracks of other skiers are visible, cutting across the composition. The tiny skier stands out in his blue and red outfit while the rest of the piece is covered in a blanket of muted white snow.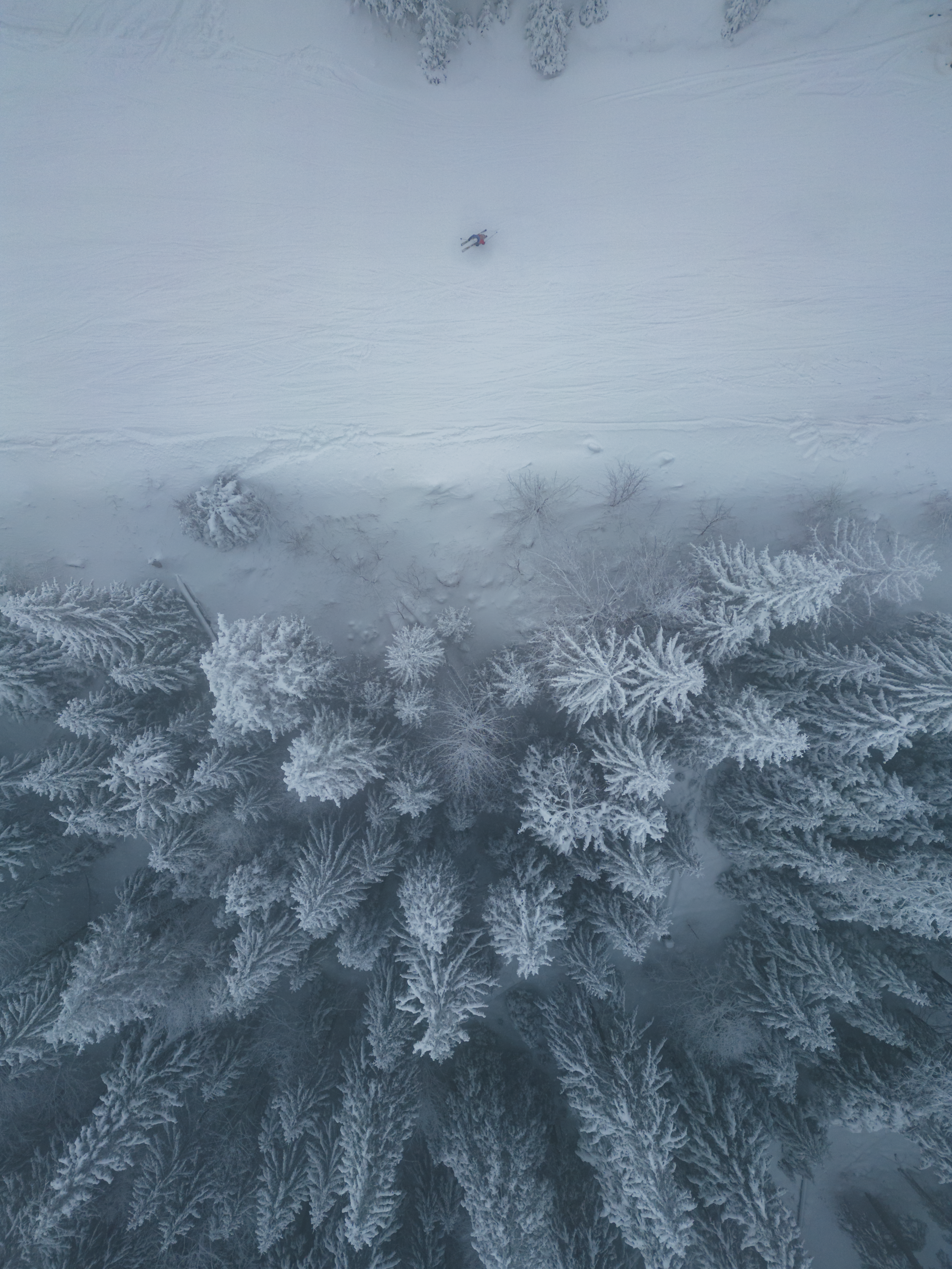 2. Essjayne, Tivoli Dawn
Essjayne works with drones to explore perspectives typically beyond the human experience. The drone allows her to dive deep into an environment and also zoom out. Her series, Earthpaintings, depicts the wonder of the natural world in stunning compositions. Tivoli Dawn is a beautiful depiction of an estuary. The incredible textures of the vegetation are heightened through the oblique angle, abstracting the landscape.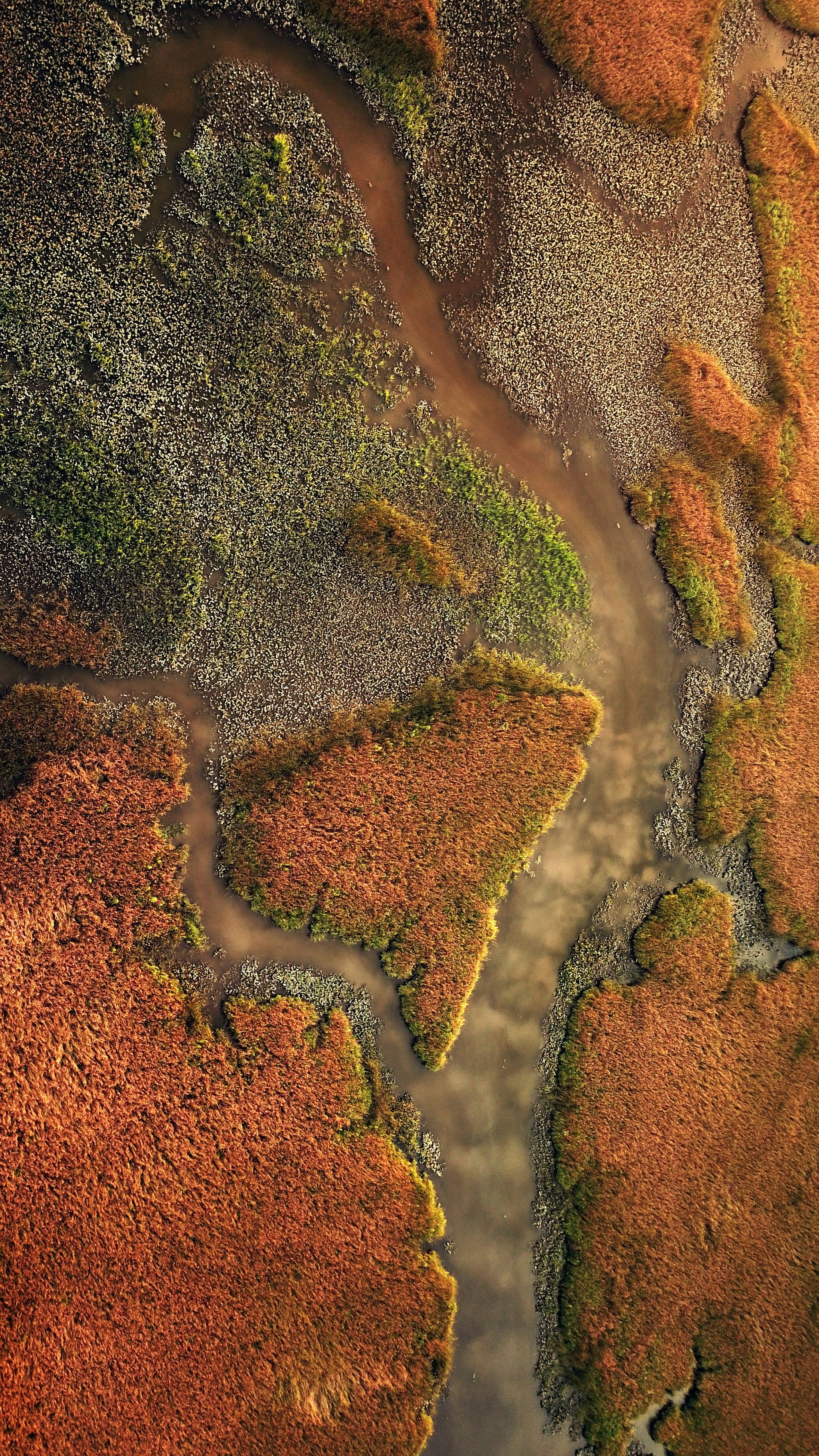 3. New Light Visuals, Pittwater Burn
Australian artist David Fairs creates art under the pseudonym New Light Visuals. He discovered aerial photography in 2017. This piece, Pittwater Burn, captures the Pittwater marina in Sydney. The coast is dotted with boats as the bay opens up as the pink sky contrasts with the blue ocean.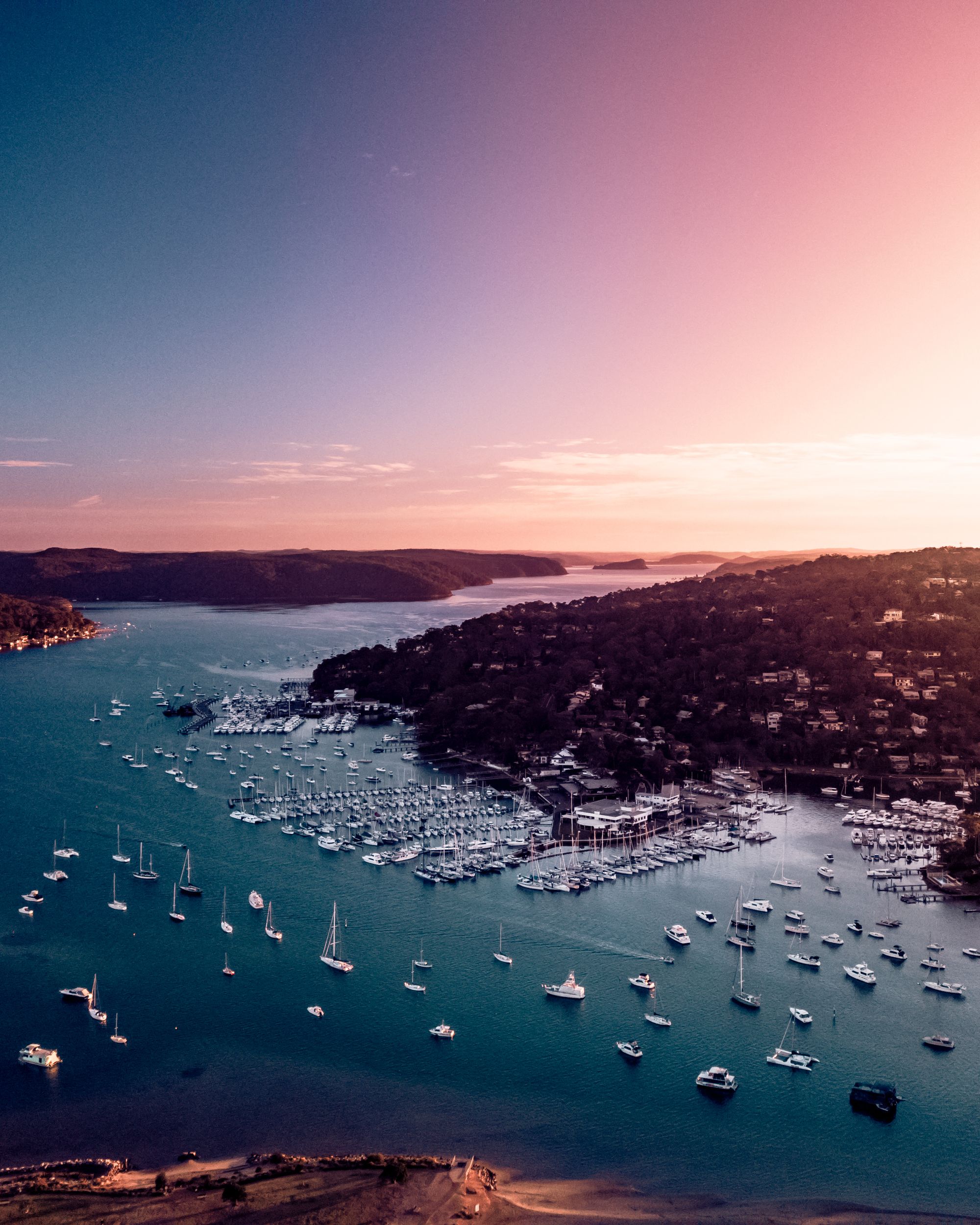 4. Deftony83, Golden Hour Chi
Deftony83 is a drone pilot based in Chicago that captures cityscapes. Golden Hour Chi is a stunning depiction of Chicago at sunrise, with sunlight reflecting off the skyscrapers. The composition is anchored by an angular building in the foreground.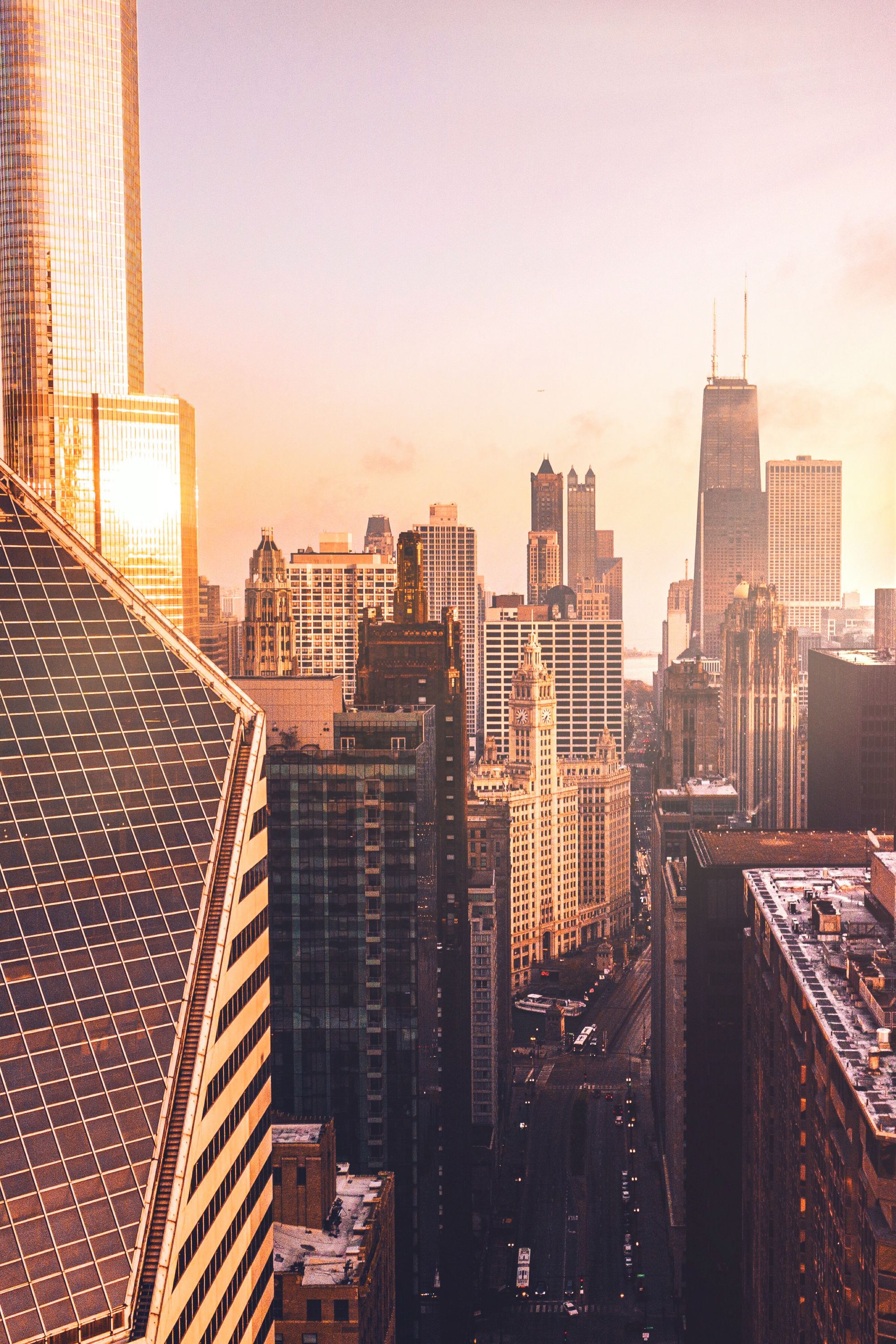 5. BlockFramez, A San Diego Vibe I
Taking drone photography a step further, BlockFramez incorporates video into his work. Gliding from above, the drone captures smooth, cinematic imagery. A San Diego Vibe I is a mesmerizing depiction of the beaches of California. The triple split perspective is incredibly visually intriguing with the inspiring music, incorporating sounds of waves, completing the uplifting experience.