On September 29th we decided to shake things up.

In the Web3 world, your wallets are your identity, and we truly believe it. That's why we switched from email login to wallet login for creators.

What does it mean, and what happens with my legacy profile? Don't worry it's still there, but you will need to follow a few simple steps to migrate it.

1 - Go to our site and disconnect all wallets (if connected)
2 - Click on "Connect Wallet"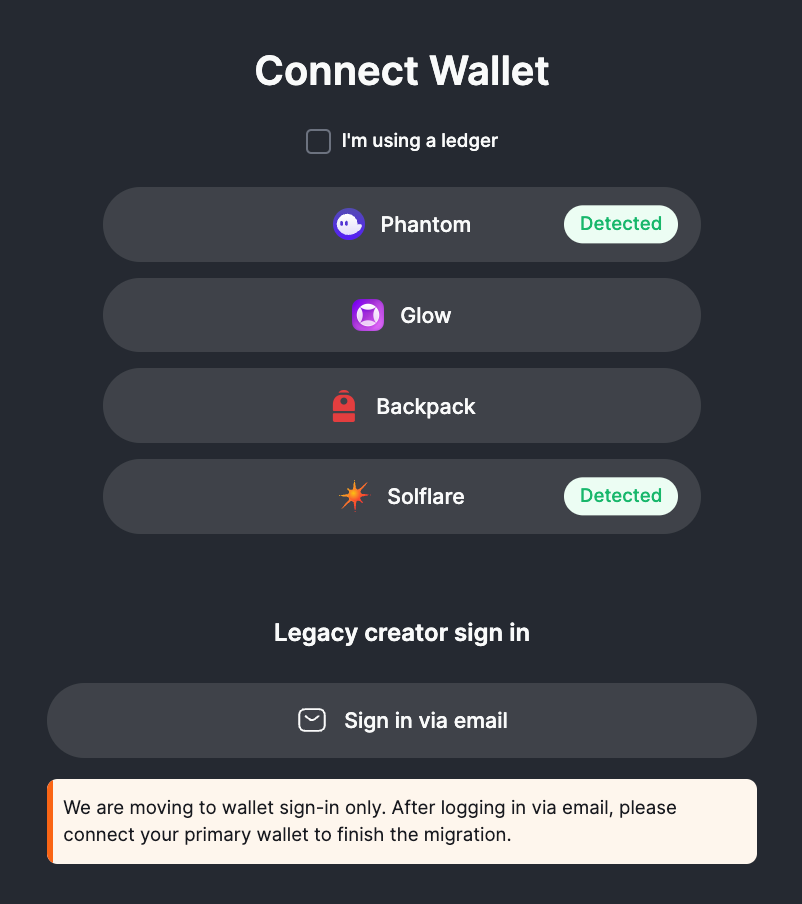 3 - Click on "Sign in via email" and log in with your legacy credentials
4 - Connect your Primary Wallet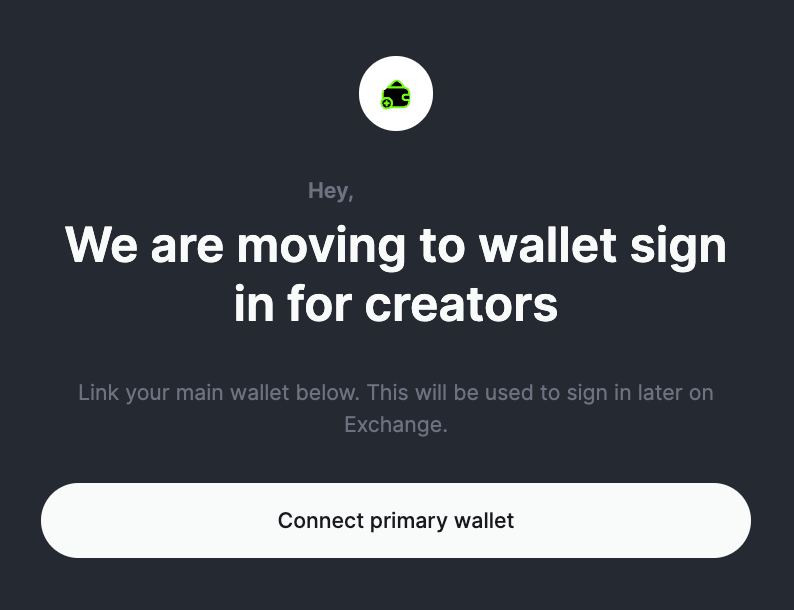 5 - That's it! You are ready to go. If you have multiple wallets, please make sure to link them too.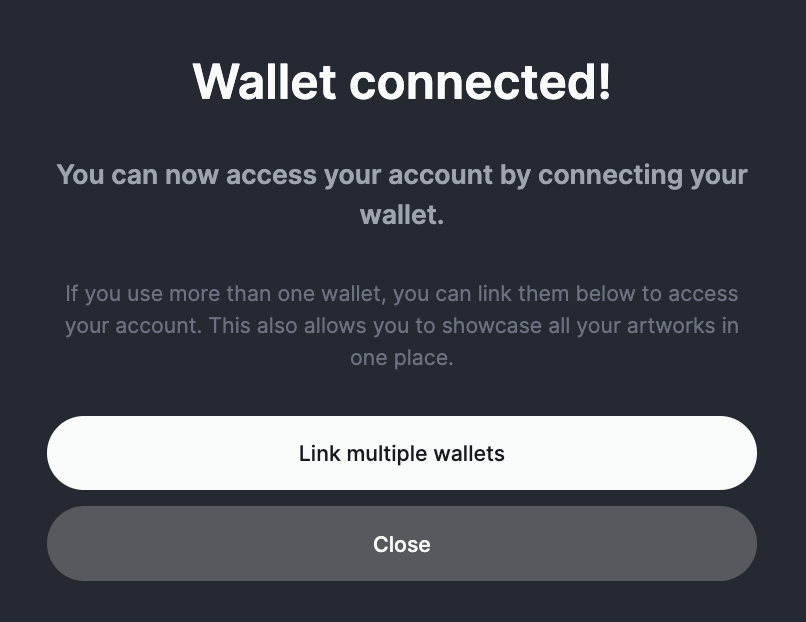 If you are still feeling lost or need a little guidance, please drop by our Discord during office hours and book some time with our Senior Curator Haley Karren.
We hope to see you there!